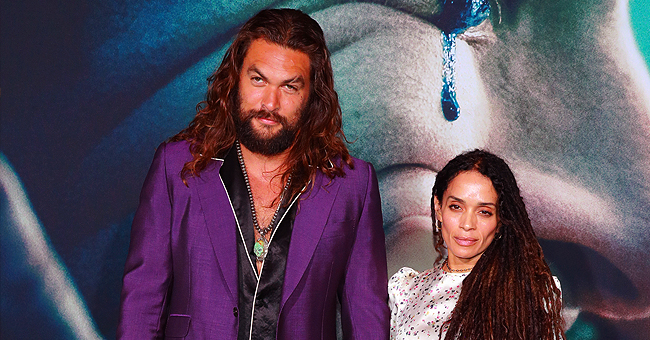 GettyImages
'Game of Thrones' Actor Jason Momoa's Wife Lisa Bonet Stuns in White Floral Gown at the 'Joker' Premiere

Actress Lisa Bonet stuns as she joins husband "Aquaman" star Jason Momoa at the "Joker" premiere.
The Hollywood stars were out and sparkling at the Joker film premiere at TCL Chinese Theatre, Los Angeles, on September 28, and among them is one of the entertainment business' most handsome couples.
Lovely and petite Lisa Bonet, 51, stunned by the side of her devastatingly handsome husband, 41-year-old Jason Momoa.
As the archvillain "The Joker," Joaquin Phoenix is Arthur Fleck, a failed stand-up comic, who ends up lapsing into madness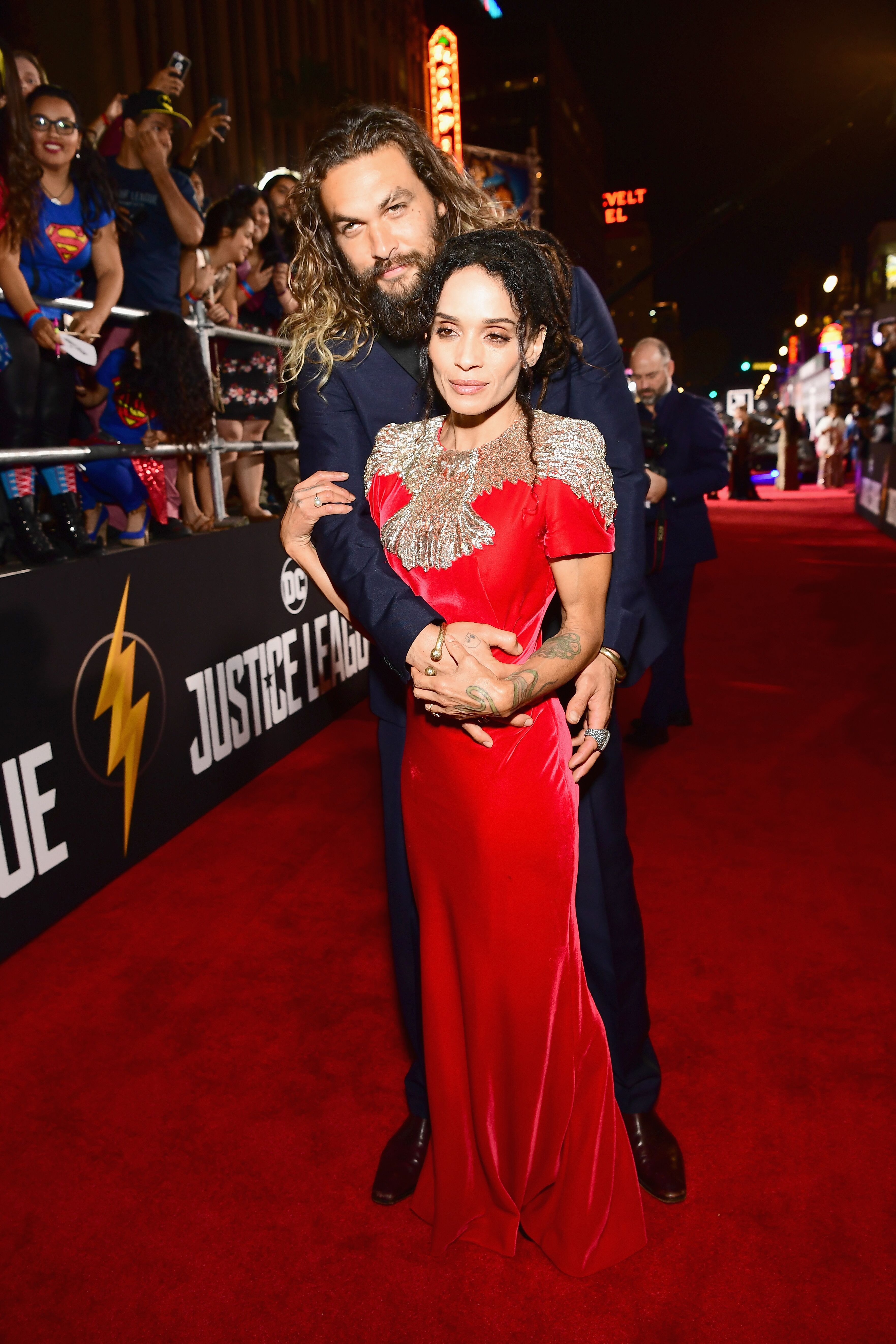 Jason Momoa and Lisa Bonet at the premiere of "Justice League"/ Source. Getty Images
JASON MOMOA AND LISA BONET OWN THE RED CARPET
Lisa wore a long dress, with full sleeves with a discreet neckline, in a delicate floral satin that flattered her elegant figure.
She wore her long hair loose over her shoulders, very subtle makeup and carried a sweet heart-shaped black handbag.
JASON MOMOA PAYS HOMAGE TO THE ORIGINAL JOKER
The always flamboyant Hawaiian actor wore a purple velvet suit, and green soled shoes - just like the original comic book Joker. Under the suit, he wore a black silk shirt with white piping. Jason's hair was the usual magnificent mane, tumbling down to his broad shoulders.
JASON MOMOA AND THE "JUSTICE LEAGUE" UNIVERSE
Jason, who played "Aquaman" to rave reviews and was at the premiere in support of the movie dedicated to Batman's nemesis, "The Joker."
It will be interesting to see how the new movie fares in the box-office, "Aquaman" grossed over $1.1 billion worldwide, making it the highest global-grossing Warners-DC title ever.
WATCH OUT FOR "AQUAMAN 2"
It's no secret that Warners-DC is getting ready to repeat the coup with the next "Aquaman" movie, a sequel starring Jason Momoa, of course.
The new movie is scheduled for release on December 16, 2022, and promises to be even more spectacular than the original.
That's another red carpet appearance with Jason and Lisa that we can look forward to.
THE NEW JOKER
Fans of the DC universe have always had a special place in their hearts for The Joker, Batman's arch-enemy, and Joaquin Phoenix brings that complex character to lofe as never before.
As the archvillain "The Joker," Joaquin Phoenix is Arthur Fleck, a failed stand-up comic, who ends up lapsing into madness, and whose "jokes" turn his victim's laughter into screams.
Phoenix's performance has been praised as unsurpassed, which is quite a compliment considering that the character has been played by Jack Nicholson and Heath Ledger.
"Bold, devastating and utterly beautiful, Todd Phillips and Joaquin Phoenix have not just reimagined one of the most iconic villains in cinema history, but reimagined the comic book movie itself," reads a review.
If the audiences fall in love with Phoenix's dark and tormented Joker, "Aquaman" may see itself dethroned at the box office.
Please fill in your e-mail so we can share with you our top stories!