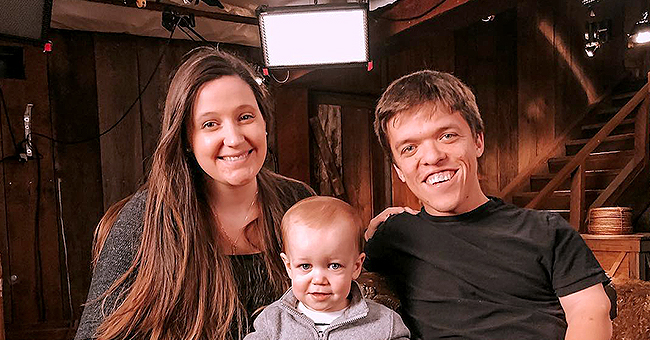 instagram.com/toriroloff
'Little People, Big World' Star Tori Roloff Reveals She's Struggling in the Last Stage of Pregnancy
Tori Roloff of "Little People, Big World" expresses a longing for her due delivery date and gets candid as she publicly shares that the last stage of her pregnancy "has hit me hard."
Although heavily pregnant and weighed down by the new changes to her body, Tori has continuously given fans an update about her second pregnancy via Instagram.
The most recent has the gorgeous reality star explaining that her third trimester has been a very challenging one because she has become heavily reliant on her family.
She did this via the caption of her newest post, a black and white picture of herself, husband Zach Roloff and their little son, Jackson.
The photo is cropped so that only Zach, who suffers from dwarfism, can be seen fully. He has his hand on his wife's belly as she carried their fast-growing son in her arms.
While the family makes a scenic sight, Tori's emotional caption raises concern. Tori wrote,
"The last few days have really been a struggle for me. This last stage of pregnancy has hit me hard. I get so frustrated not being able to do things on my own. I carried 6 towels up the stairs this morning to do some laundry and have been winded ever since."
Tori continued the lengthy message by sharing that she particularly finds it a trying time because while she has "never been good at asking for help," it has become an everyday thing for her.
She further explains that she is well aware that it is a "time to be selfish and slow down" but that she finds it very difficult to ignore her husband working tirelessly while their two-year-old son seeks attention.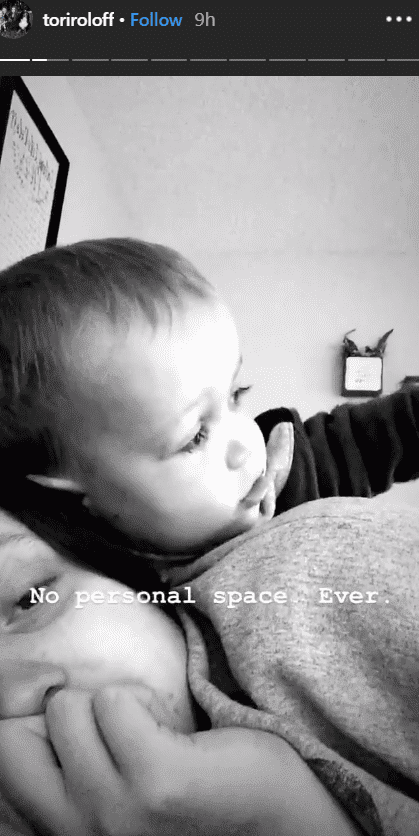 Photo of Tori Roloff and her son, Jackson | Photo: Instagram story / @toriroloff
Tori wrote to conclude her short message,
"I constantly feel serious FOMO. I know it's all worth it and I'm doing such an important job, but I can't wait to tie my shoes on my own again."
One thing that's for sure is that that is going to be one lucky baby!
Please fill in your e-mail so we can share with you our top stories!