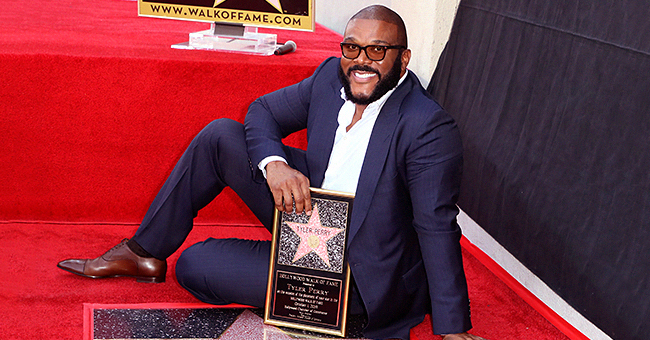 Getty Images
Madea Creator Tyler Perry Receives a Star on the Hollywood Walk of Fame

After almost three decades in the industry, Tyler Perry receives his own star on the Hollywood Walk of Fame, making it the 2675th star to be given to a Hollywood figure.
The latest star on the Hollywood Walk of Fame honoring actor, playwright, director, and comedian Tyler Perry was unveiled on Tuesday, as he celebrates almost three decades in the entertainment industry.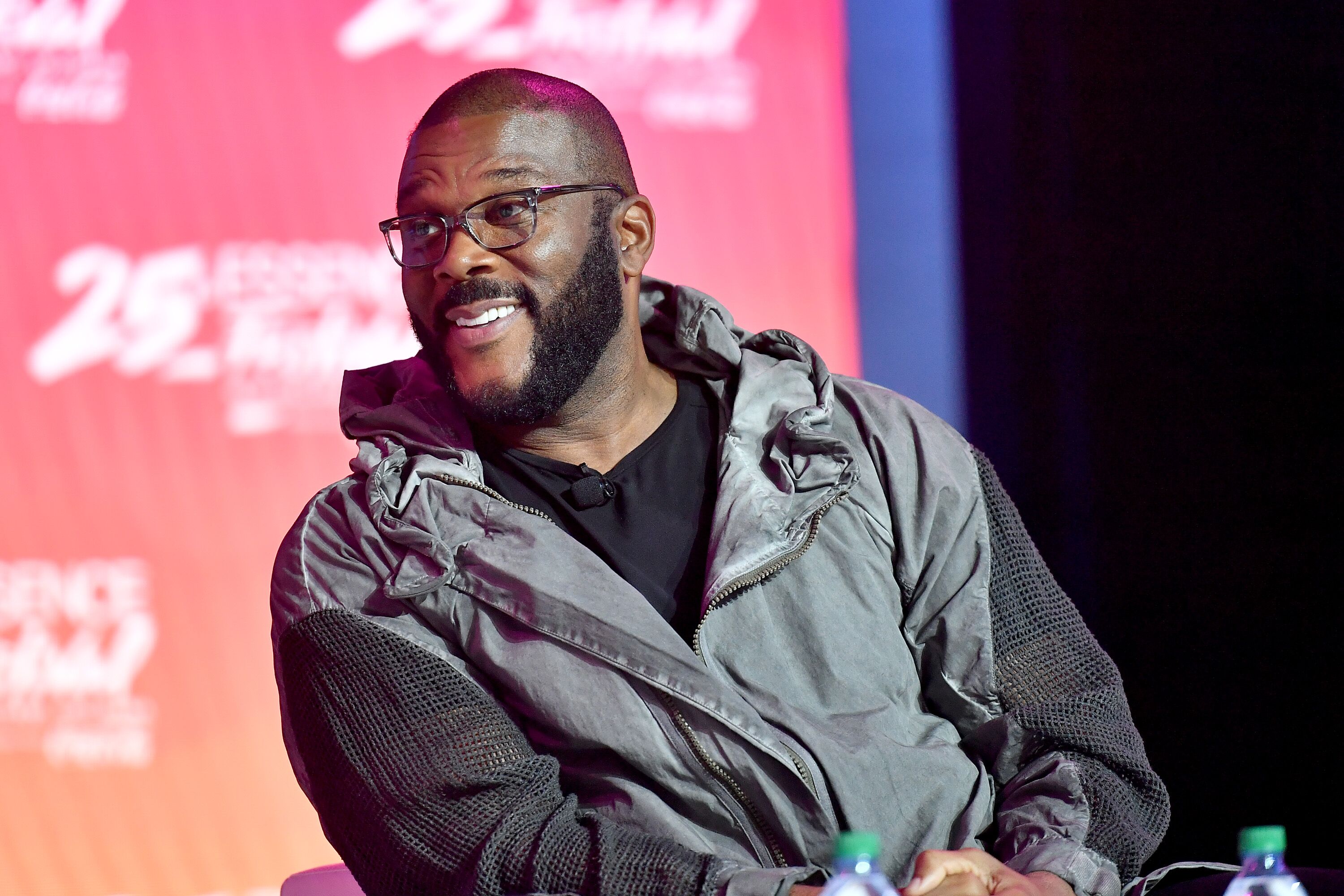 Tyler Perry at one of his speaking engagements | Source: Getty Images/GlobalImagesUkraine
The Walk of Fame Ceremony
Joining Perry on his special day was actor Idris Elba, who starred in his 2007 romantic drama "Daddy's Little Girls," and actress Crystal Fox, who starred in his TV show "The Haves and the Have Nots."
His star, which is adjacent to the Hollywood Roosevelt Hotel on Hollywood Boulevard, is the 2675th star to be placed since the completion of the initial Walk of Fame in 1961. It originally only had 1,558 stars, but this list got longer and longer as more artists were recognized for their crafts.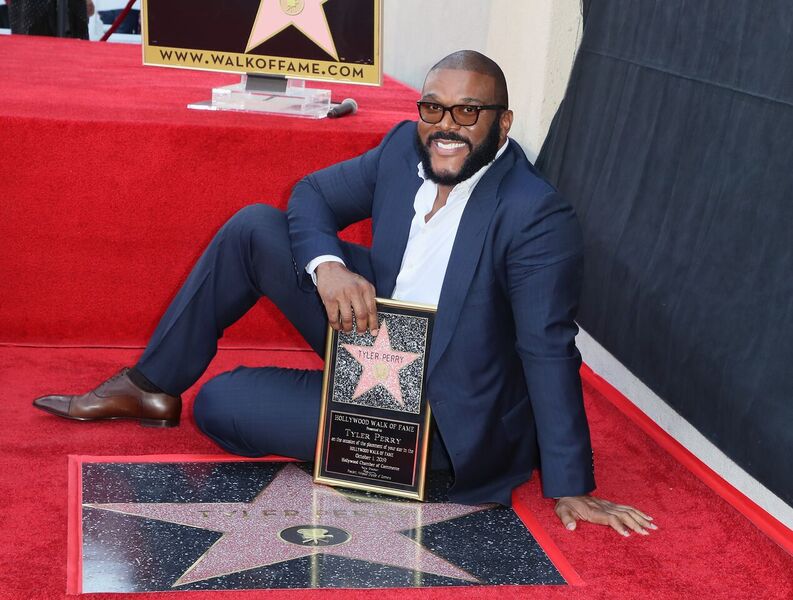 Tyler Perry posing beside his Hollywood Star | Source: Getty Images/GlobalImagesUkraine
Tyler's Upcoming Projects
The star symbolizes an even brighter future for Perry, who not only has two series in store for viewers, "The Oval," and "Sistas," both on BET, but is also opening his new Tyler Perry Studios at the former Fort McPherson in Atlanta, where he's set to produce even more Hollywood programs.
Born and raised in New Orleans, Perry rose from poverty and a household filled with abuse. He used his experience to write stories before he eventually became known for being a great playwright and director.
Tyler's Rise to Fame
When he was younger, Perry would write soul-searching letters to himself, which eventually paved the way for his first play, "I Know I've Been Changed," in 1992. Since then, he wrote 13 plays over the next 13 years, including "Woman Thou Art Loosed!" and "I Can Do Bad All By Myself," which marked the first-ever appearance of Madea.
Madea, his iconic character, became the star in three more of his plays, including "Madea's Family Reunion," "Madea's Class Reunion," and "Madea Goes To Jail." After his stint in theater, he made 10 Madea movies.
From 2006-2012, Tyler was busy with his first-ever television project, "Tyler Perry's House of Payne," before signing an exclusive deal with Oprah Winfrey. He would then write shows for the "Oprah Winfrey Network," with shows like "Love Thy Neighbor" and "The Haves and the Have Nots."
Tyler's Humanitarian Efforts
With so many blessings in his life, Tyler has been giving back to everyone whom he believes deserves to be blessed.
Recently, he sent his private plane to deliver supplies to the Bahamas after Hurricane Dorian struck the islands. According to reports, Perry sent relief goods to the hard-hit island of Abaco using his private plane, in hopes of getting the goods there directly and immediately.
His seaplane, based in Nassau, flew in to bring water, juice, sleeping bags, diapers, hygiene toiletries, and other basic necessities that the residents of Abaco can use. His plane has also been used to evacuate passengers with small children and pregnant women, who needed immediate medical treatment.
Tyler's Constant Display of Generosity
Through it all, Perry promised that when he'd be there personally once he's given the go signal, as the news of the wrath of Hurricane Dorian broke his heart.
"… as soon as I can, I will be there to do whatever I can to help you rebuild stronger and better."
With more blessings coming his way, Tyler Perry is sure to have something up his sleeve to give back to society in the near future, the same way he's done it for years. After all, he dedicated his star on the Walk of Fame to "the underdogs."
Please fill in your e-mail so we can share with you our top stories!