Getty images
Former 'Empire' Star Jussie Smollett Reacts after Alleged Hate Crime Is Compared to Girl Who Lied about Cut Dreadlocks

An indignant Jussie Smollett responds after being compared to a young girl who faked a hate crime.
Jussie Smollett responded to social media comments comparing him to a young girl who admitted that she had faked a hate crime.
The "Empire" alum resents the comparison and continues to maintain his innocence.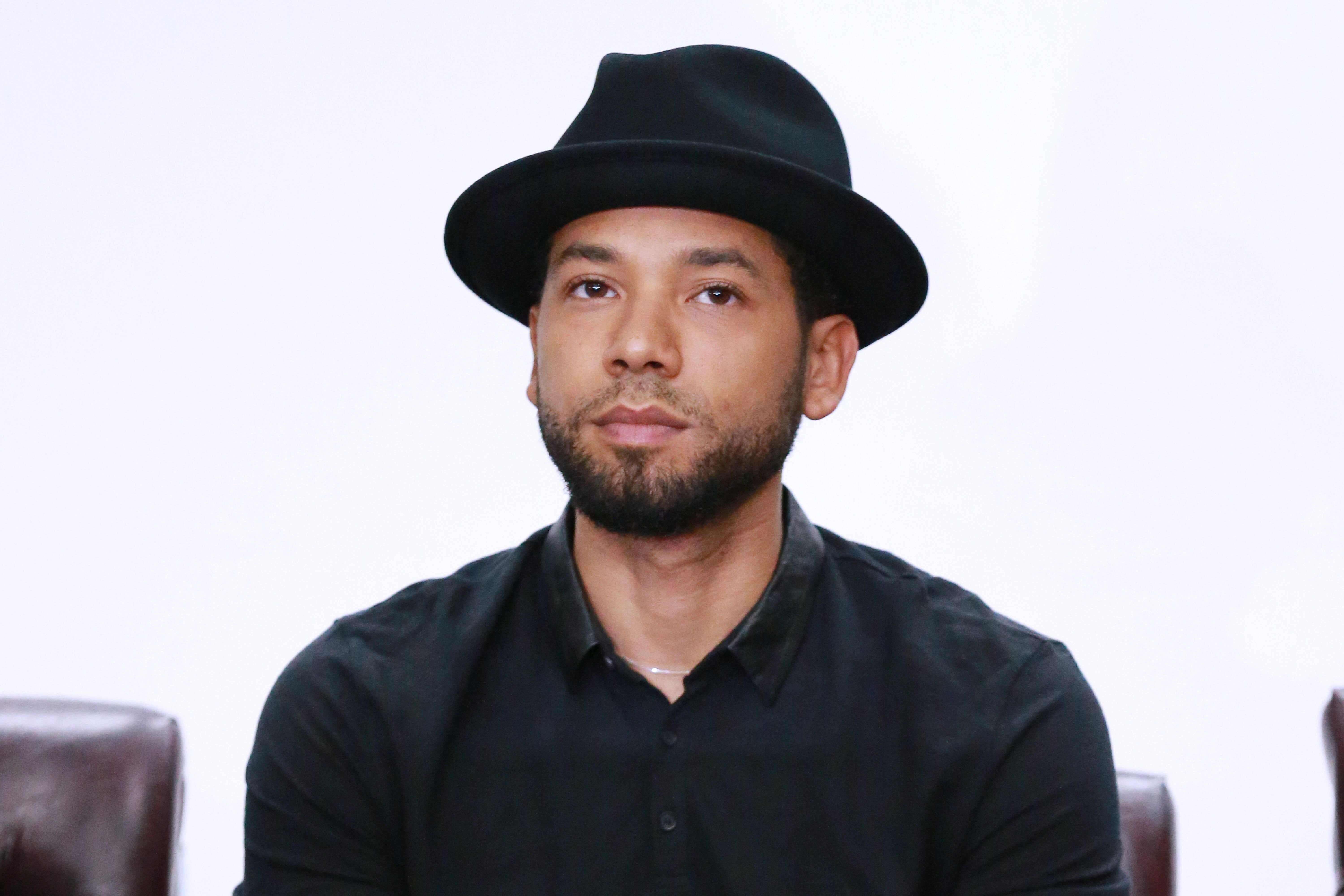 Actor Jussie Smollett/ Source: Getty Images
Smollett never recanted or admitted that he lied, even though the two men he paid to carry out the "attack" confessed all to the police
FAKE VIRGINIA HATE CRIME REHASHES JUSSIE SMOLLETT'S SCANDAL
The furor had died down over Smollett's fake hate crime allegations earlier this year when a false accusation in Virginia rehashed the whole scandal.
Twelve-year-old Amari Allen accused three of her white colleagues of cutting off her dreadlocks, only to recant a week later. Social media lept to compare Amari to Smollett, but the actor denies any similarities between the two cases.
AMARI ALLEN'S ACCUSATIONS
Amari garnered national attention when she claimed some of her white classmates had ambushed her, and covered her mouth while they began cutting her hair. She also said that they had told her her hair was ugly.
AMARI ALLEN CONFESSES SHE LIED
But a few days later, Amari came clean and admitted she'd made the whole story up. The why of it is incomprehensible, perhaps a cry for attention, but her parents issued an apology to the boys and the community.
"To those young boys and their parents, we sincerely apologize for the pain and anxiety these allegations have caused. To the administrators and families of Immanuel Christian School, we are sorry for the damage this incident has done to trust within the school family and the undue scorn it has brought to the school. To the broader community, who rallied in such passionate support for our daughter, we apologize for betraying your trust."
NEWS OF FAKE ATTACK TRIGGERED COMPARISONS
The incident naturally triggered comparisons to Smollett's own hate crime allegations, and Self Love Ambassador Derrick Jaxsn quipped on Instagram:
"Jussie really is a trendsetter."
Smollett replied to Jaxsn online, denying any similarities between his case and Amari's.
"With all due respect brother, y'all can clown me all you want but my story has actually never changed and I haven't lied about a thing."
Which is quite true. Smollett never recanted or admitted that he lied, even though the two men he paid to carry out the "attack" confessed all to the police and even presented the receipts for the purchase of the rope they tied him up with.
THE SCANDAL THAT COST JUSSIE SMOLLETT HIS CAREER
When the news broke that Jussie Smollett had been the victim of a hate crime perpetrated by white men wearing MAGA hats who shouted racial and homophobic slurs at him, the world lavished sympathy and support on the actor.
But soon the police investigation discovered that Smollett had staged the "attack" with the help of two Nigerian brothers who worked with him on "Empire" to boost his career.
He had previously sent himself hate mail, filled with a white powder - supposedly toxic - which turned out to be a hoax too.
Smollett was indicted for filing a false police report and faced up to three years in prison, but luckily for him, the charges were dismissed.
But his bid for attention came at a high cost. His blossoming career came to a screeching halt, and Smollett was fired from "Empire," and his character was written out of the plot.
Please fill in your e-mail so we can share with you our top stories!