Christie Brinkley Shares New Photos of Her 'Hummingbird' Daughter Alexa
A recent Instagram post, shown below, from Supermodel Christie Brinkley praised her 33-year-old daughter Alexa Ray Joel for her performance at Café Carlyle earlier this month. 
Christie Brinkley famously appeared on the cover of Sports Illustrated Swimsuit Edition for three consecutive years (1979, 1980, and 1981.) She had been married four times.
Her most publicized marriage was to singer and songwriter Billy Joel between 1985 and1994. The pair had a daughter, Alexa Ray Joel, together and it appears she is following in her daddy's footsteps.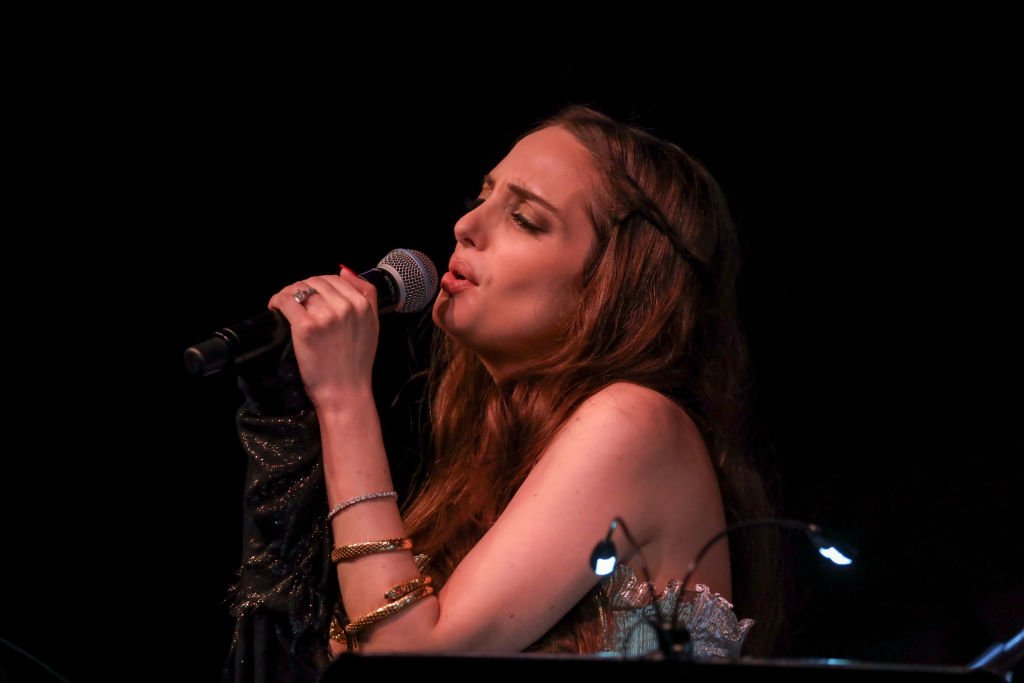 Her mother took to Instagram on October 6, 2019,  to share pictures after her performance at Café Carlyle. Joel's maturing sound has critics comparing her to Amy Winehouse.
From the crowd begging for an encore and her stunningly crafted songs, critics praised the singer. Her proud mother did not miss the opportunity to do the same.
Christie posted a series of pictures taken after Alexa's performance. Her caption was a sweet message praising Alexa and a quick thank you to art dealer, Mindy Moak who took the pictures.
"The Hummingbird @alexarayjoel Serenaded a wonderful crowd at @cafecarlyle ( songs in stories and highlights!) and I was one very proud mom! Brava Baby! Thanks for the pix @artminsta #proudmom #yessir #thatsmybaby," wrote Christie.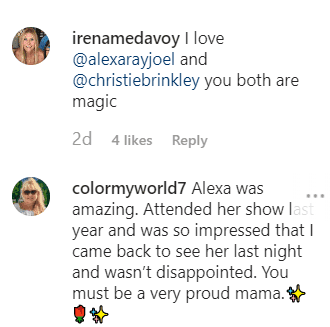 Alexa sang five songs including "Ruler of My Heart" (Allan Toussaint) and "Song of Yesterday." Before fans could flood her mother's post with love, she took a moment to respond as well, writing:
"Thanks for my roses Mamacita... I'm having them set up in a vase in the hotel suite so I can admire them while I glam every show night!" Then adding, "I love you so much it's crazy!!!"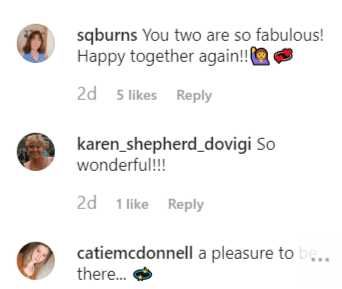 The sweet moment between the mother-daughter duo did not go unnoticed by fans of the pair. The post garnered over seven thousand likes and fans flooded the comments section with praise for both Christie and Alexa.
"Thank you & that fabulous cabaret queen for the opportunity!! What a great show & audience!! Love these pics, you both look so gorgeous & sweet together," commented one fan.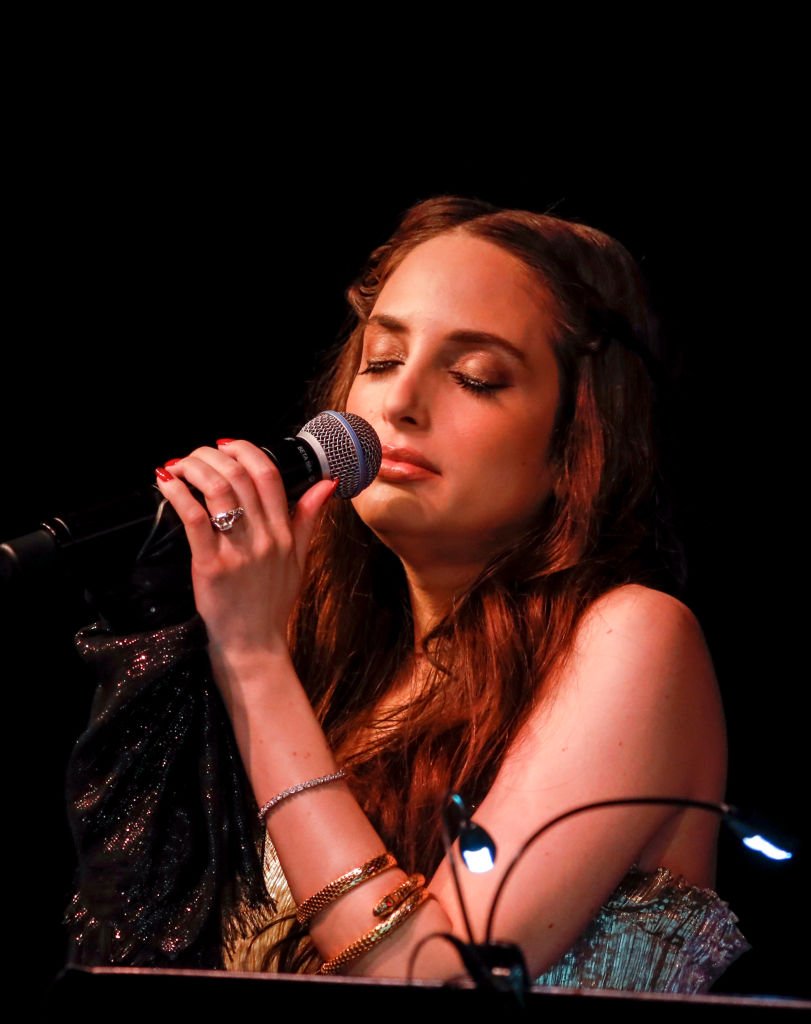 It's not the first time Christie has posted pics with her daughter. Earlier this year, she showed off her gorgeous smile and famous figure with Alexa Ray at the 'Polo Hamptons Match & Cocktail Party.'