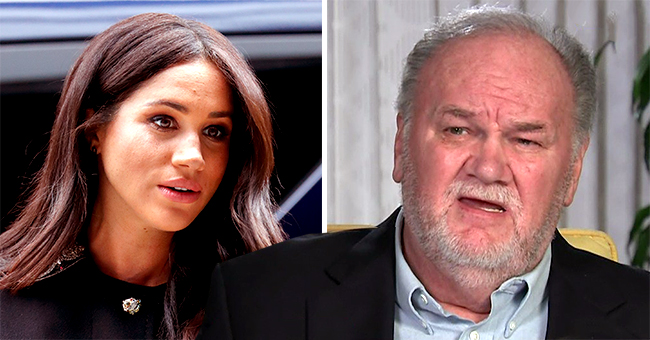 Twitter/ehadshorosos GettyImages
Meghan Markle's Dad Thomas Explains Why He Released Parts of the Duchess' Private Letter
Once again Thomas Markle is shouldering into the limelight, and this time he has released a private letter from his daughter, the Duchess of Sussex.
The Duchess of Sussex's strained relationship with her family has been a thorn in her side since before her marriage to Prince Harry.
Now her father, Thomas Markle has become a source of embarrassment once again by releasing a personal letter from his daughter from whom he is estranged to the press.
His ex-wife Doria Raglan is treated as part of the Royal Family and even spent Christmas with the Queen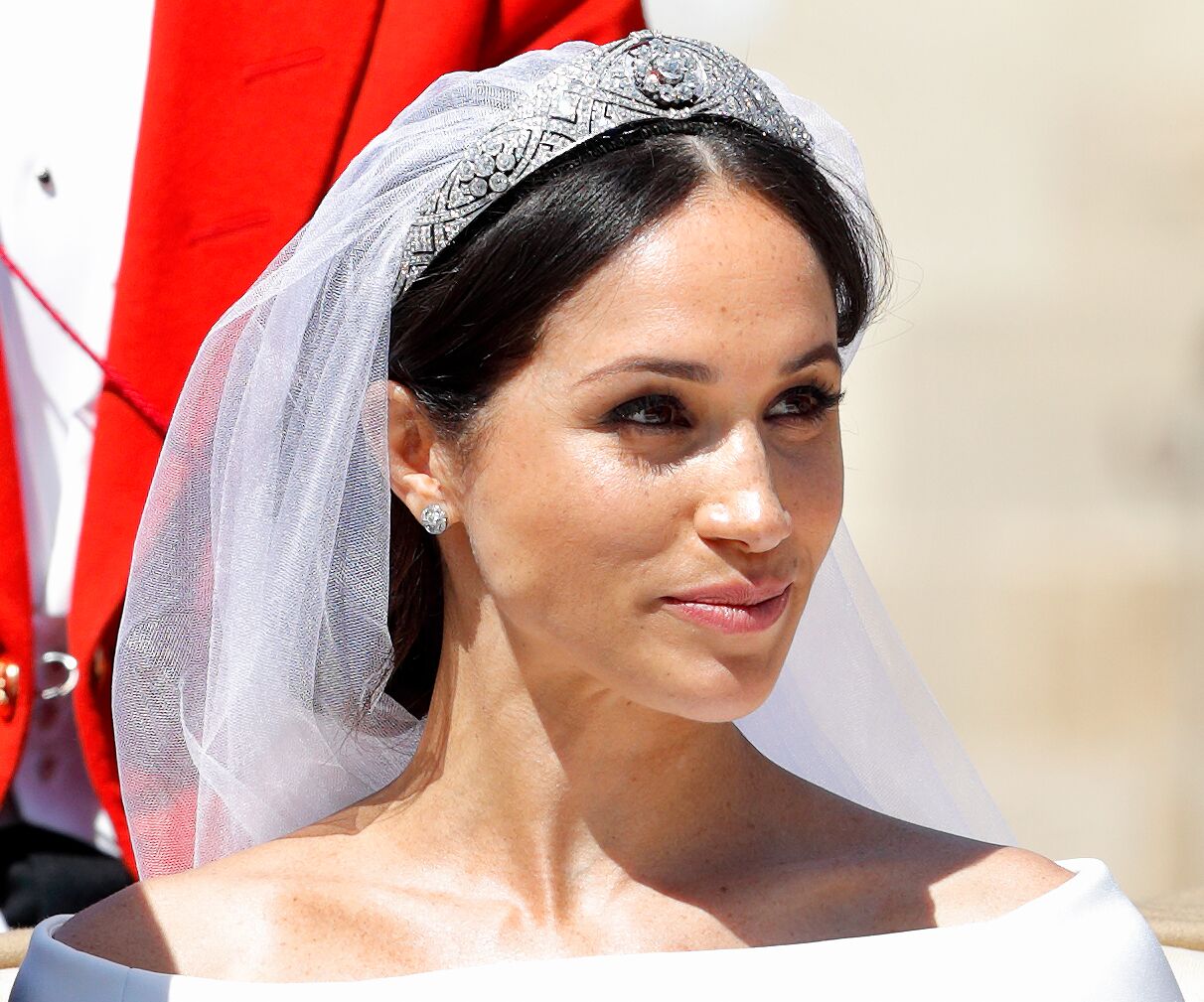 Meghan Markle on her wedding day/ Source: Getty Images
THOMAS MARKLE DECLARES HE RELEASED LETTER IN SELF-DEFENSE
According to Markle he received the missive in question 6 months ago and has only now made it public through the Mail On Sunday because some of the Duchess' friends spoke about it, casting him in a bad light.
The Duchess of Sussex has issued a writ against the Mail On Sunday for publishing part of the letter without her permission, but the damage is done. He said:
"I decided to release parts of the letter because of the article from Meghan's friends in People magazine. I have to defend myself. I only released parts of the letter because other parts were so painful. The letter didn't seem loving to me. I found it hurtful."
WHAT THE DUCHESS' FRIEND REVEALED
The letter debacle started when an unidentified friend of Duchess Meghan's revealed that the former actress had sent a conciliatory letter to Markle in August 2018. She said:
"After the wedding, she wrote him a letter. She's like, 'Dad. I'm so heartbroken. I love you, I have one father. Please stop victimising me through the media so we can repair our relationship.'"
THOMAS MARKLE'S REPLY TO DUCHESS MEGHAN'S OLIVE BRANCH
According to the Duchess' anonymous friend, Markle's reply was completely at odds with his daughter's expectation. She revealed:
"He writes her a really long letter in return, and he closes it by requesting a photo op with her. And she feels like, 'That's the opposite of what I'm saying. I'm telling you I don't want to communicate through the media and you're asking me to communicate through the media. Did you hear anything I said?' It's almost like they're ships passing. He knows how to get in touch with her. Her telephone number hasn't changed. He's never called, he's never texted."
PRINCE HARRY HIRES TOP LAWYER TO QUASH LETTER
The Duke and Duchess have hired as counsel Keith Schilling's firm, known as 'the silencer' and often hired by the rich and famous to stop damaging stories from being released by the press.
THOMAS MARKLE HAS YET TO MEET HIS GRANDSON
Markle made a public appeal to the Queen, asking Her Majesty to encourage his daughter to "mend fences" with him.
His ex-wife Doria Raglan is treated as part of the Royal Family and even spent Christmas with the Queen, Markle has yet to meet his grandson, Archie.
Markle's fallout with Duchess Meghan began during her engagement to Prince Harry, when he revealed private conversations to the press and sold photo ops to the paparazzi.
Thomas Markle did not attend Meghan's wedding, who walked down the aisle on the arm of the Prince of Wales.
Please fill in your e-mail so we can share with you our top stories!