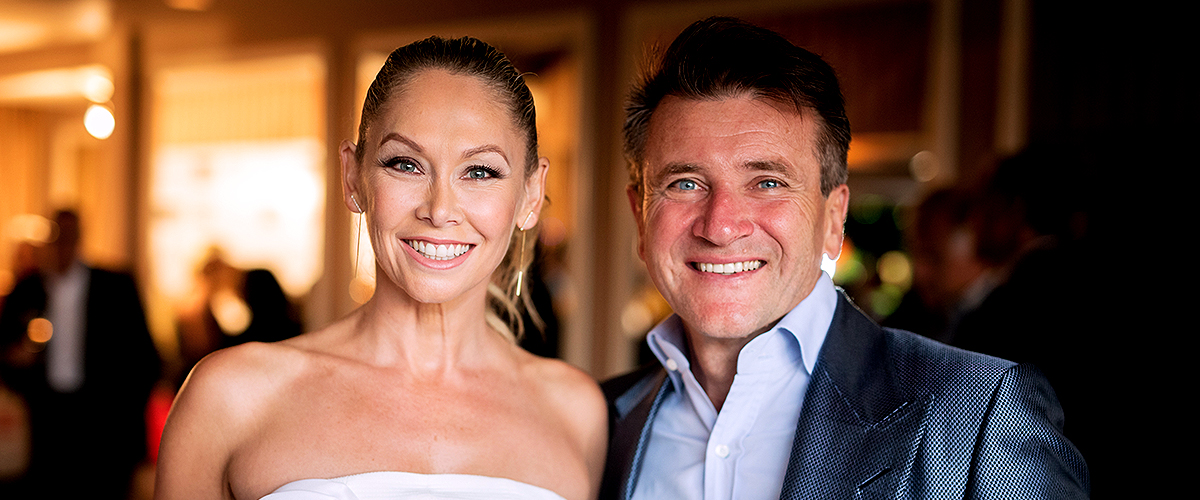 Getty Images
Kym and Robert Herjavec Look like Two Teenagers Having Fun in Photo Both Pics from a Friend's Wedding

Kym and Robert Herjavec may not have been the ones getting married, but they sure had a ball of a time taking funny pictures at their friends' wedding.
Kym, 43, and Robert, 57, looked like two in-love teenagers being silly as they posed together at a photo booth during the event. Kym revealed her love of photobooths when she shared the post on Monday.
The professional ballroom dancer couldn't show off her moves in the shot, but as always, she looked absolutely stunning for the big day. The post is found below.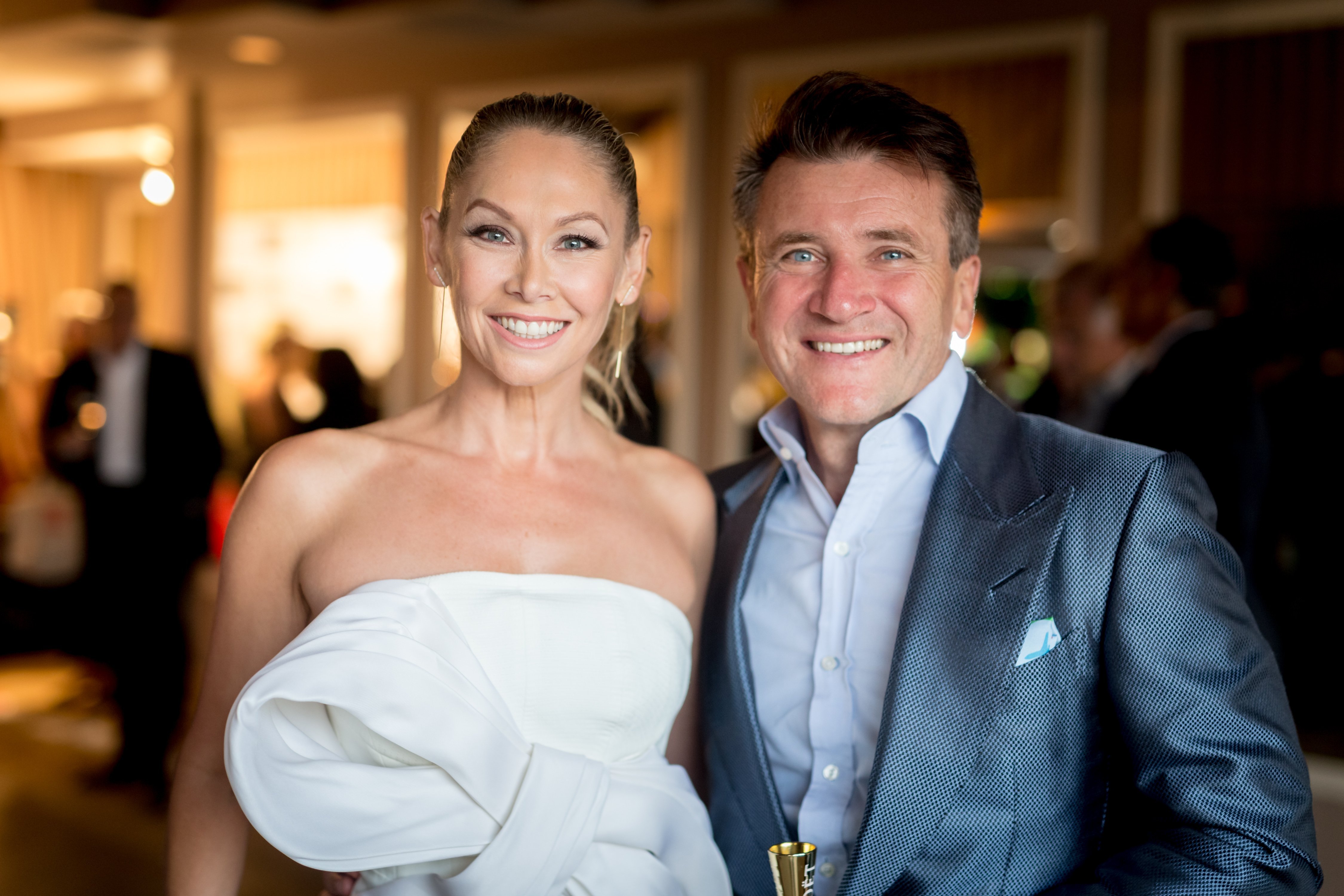 Kym Herjavec and Robert Herjavec attend the Television Industry Advocacy Awards in West Hollywood, California on September 16, 2016 | Photo: Getty Images
A wedding photo booth
Kym wore a silver dress with a loose neck. On her head, she had on a pink headband adorned with a gold unicorn horn. She made a pouty face at the camera as she held onto Robert.
The Canadian tv personality also wore silver. His suit had a black collar and he wore a white dress shirt underneath. He held up a fake mustache to his upper lip in one hand and hugged his wife in the other.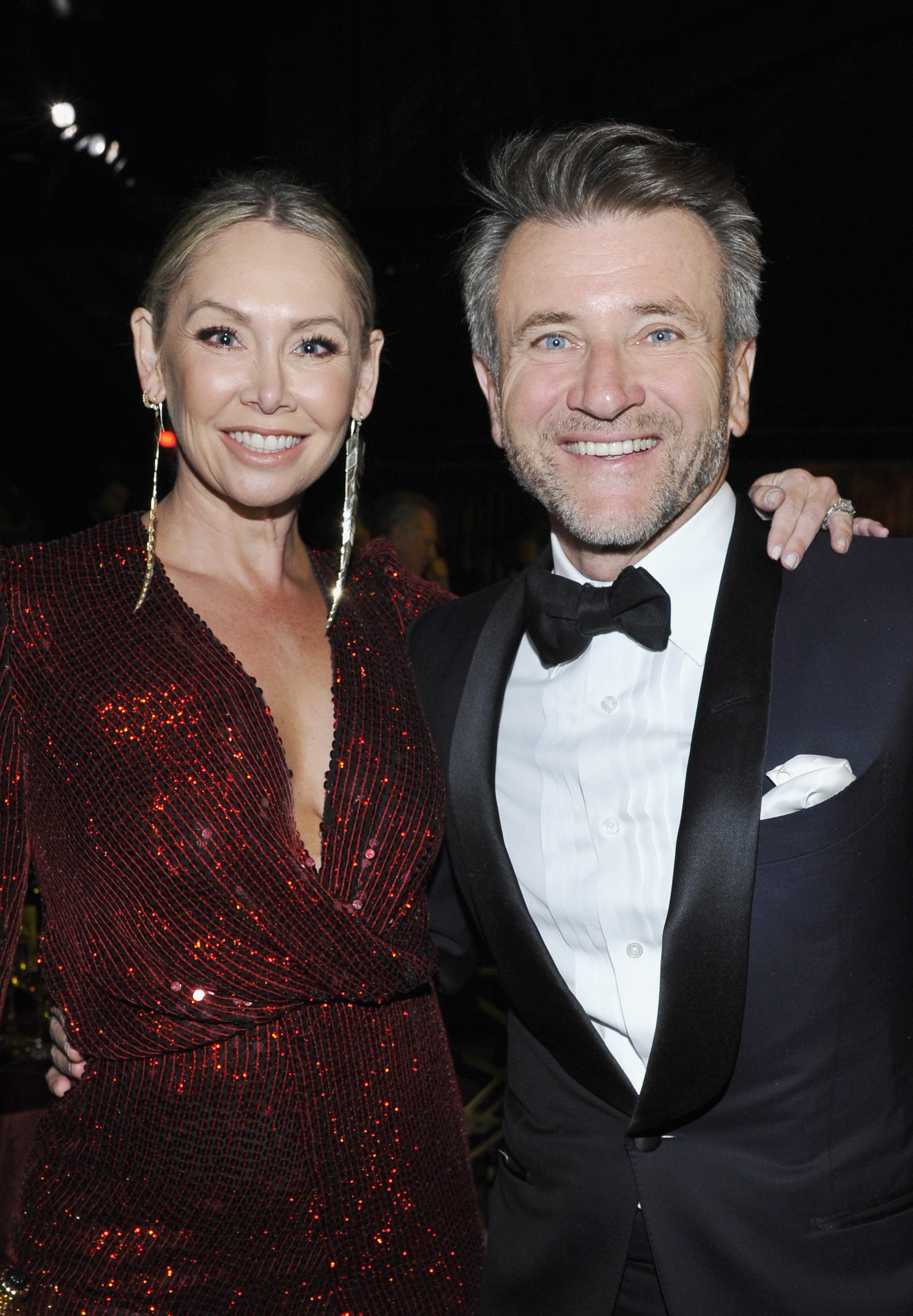 Kym Herjavec and Robert Herjavec attend the G'Day USA Gala in Culver City, California on January 26, 2019 | Photo: Getty Images
The pair stood in front of a gold curtain and although the picture was of poor quality, they looked beautifully adorable. Kim wrote in the caption: "Love a wedding photo both."
Kym and Robert's love story
They also congratulated the newlyweds. Kym and Robert are fresh on the marriage boat themselves, having tied the knot in 2016. They initially met on 2015's "Dancing with the Stars."
Their wedding included big names like Joey Fatone, Donny Osmond, and Lance Bass, who have also appeared on the show. Based on an interview with People, the couple admire each other greatly.
Robert called his wife "committed" and "hard-working" while Kym said her "Shark Tank" husband was "amazing." She described their relationship as "best friends."
When twins entered the picture
Two years after the pair got married, they welcomed twins Hudson and Haven. For Robert, who has three children already, it was no big shock, but for Kym, it was a "miracle."
The blonde beauty reportedly told Who magazine she thought she would never be a mother — though she always wanted to. Kym said it feels like the two kids have always been with her and are finally really here.
The performer used IVF to get pregnant with her babies before giving birth in April 2018. After having the twins, Kym went to work to get back her slim figure.
Keeping in shape for more work
She shows it off regularly on social media, but last month Robert shared a throwback pic of the dancer wearing a skimpy black bikini as she was mid-air next to him on the beach.
Robert's toned abs also took center stage when he jumped up while holding hands with his graceful wife. Kym's grace and skills will soon appear on tv again in "The Real Dirty Dancing."
Last week, the star spoke on her newest project as teacher to celebrity pairings on the channel 7 show. The difference being that she won't be the one dancing along with contestants.
A beach birthday with the kids
On days when she's not sharing her art with others, Kym is busy being a mom to her twins, even when it's her birthday. Back in August, she and a friend enjoyed a day at the beach with the twins.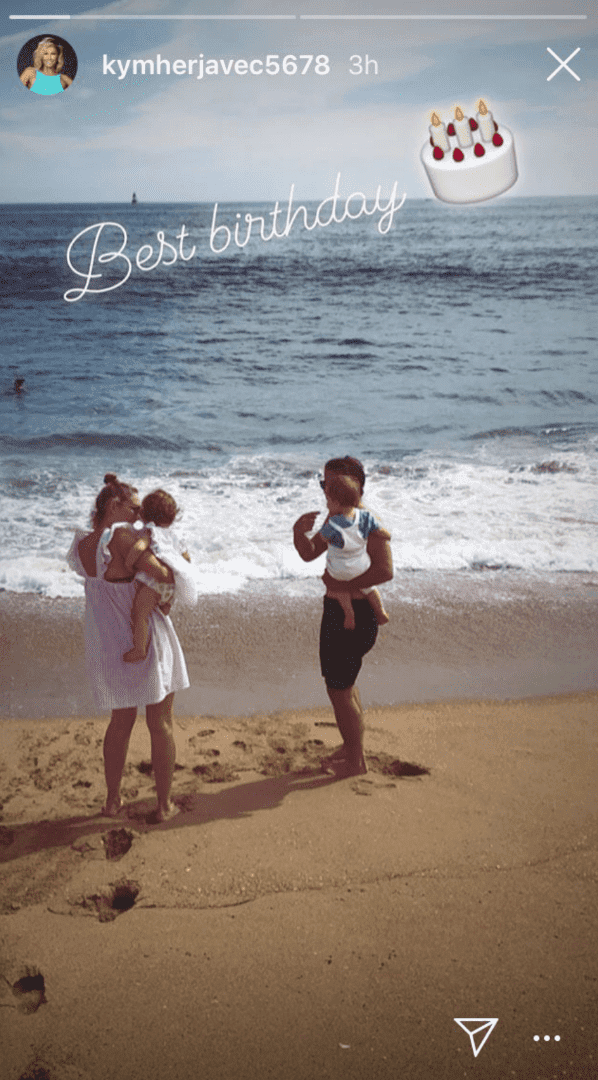 Kym Herjavec celebrates her birthday with her twins | Photo: Instagram/ Kym Herjavec
Although it was her birthday, Kym appeared dressed down with her hair in a messy bun wearing a summer dress. "Best birthday," she wrote over the photo, showing that it's the simple things which give us the most reward.
Please fill in your e-mail so we can share with you our top stories!