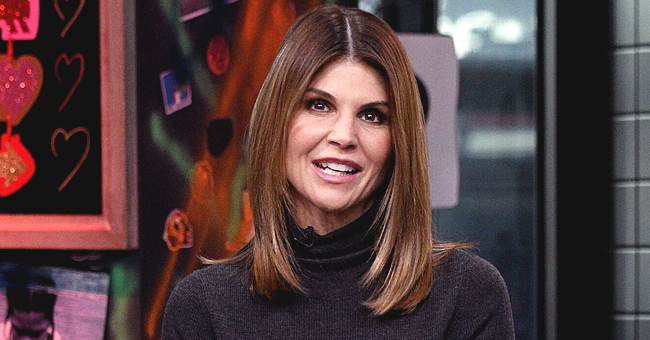 Getty Images
Lori Loughlin Might Reportedly Face Tougher Prison Sentence for College Admissions Scandal

"Full House" actress Lori Loughlin may face a longer prison sentence than the other parents indicted in the college admissions scandal if she is eventually found guilty of charges against her.
Lori Loughlin and her husband, Mossimo Giannulli, have maintained their innocence to the charges leveled against them but would face stricter sentencing compared to the other parents involved in the scandal if they are found guilty of the crimes.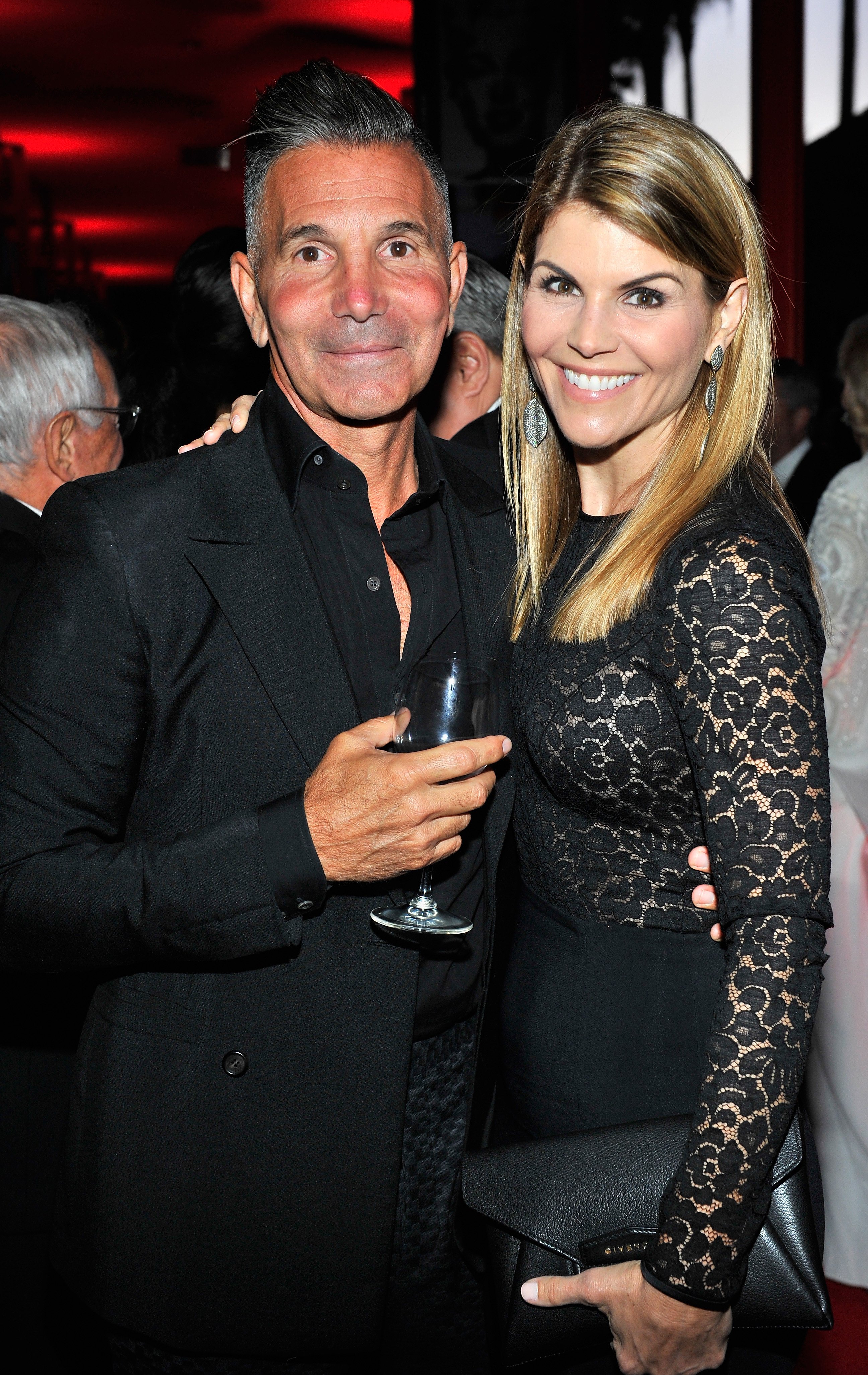 Lori Loughlin with husband Mossimo Giannulli at LACMA's 50th Anniversary Gala | Photo: Getty Images
The United States Attorney heading the prosecution against the indicted parents, Andrew Lelling, revealed the severity of Lori's possible punishment while speaking in an interview with NewsCenter 5's "On The Record" program on Sunday.
He compared the actress's case to that of another indicted parent, Felicity Huffman, who was recently sentenced to a 14-day jail term after admitting her involvement in the college admissions scandal.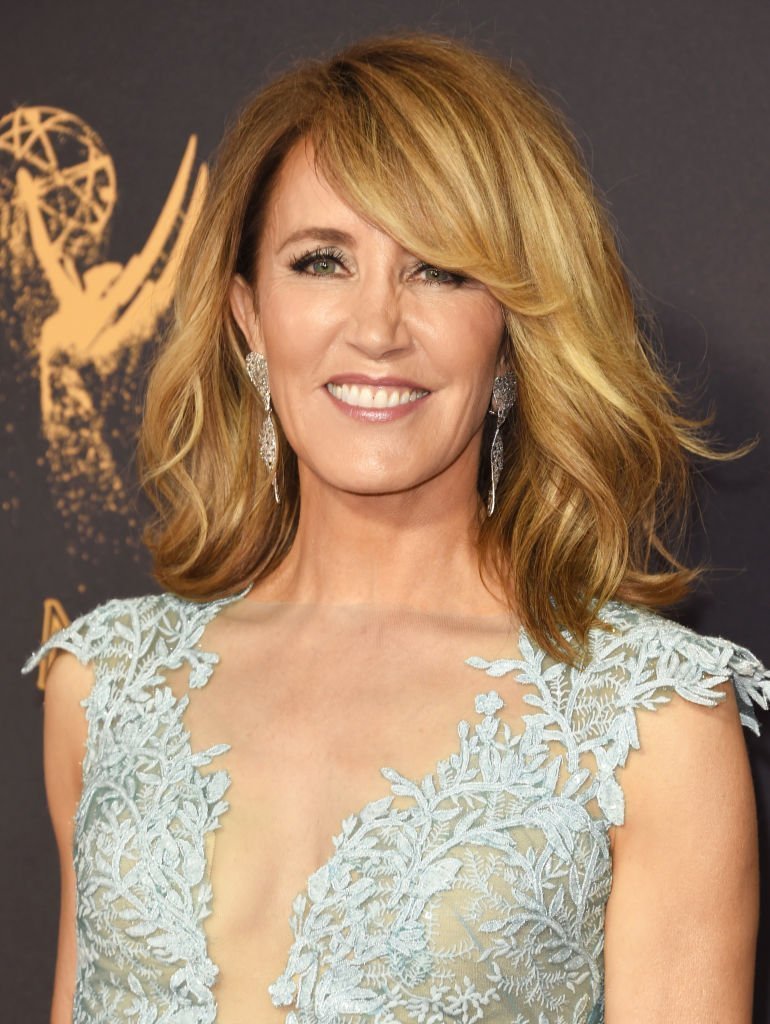 Felicity Huffman at Microsoft Theater on September 17, 2017 in Los Angeles, California | Source: Getty Images
Felicity Huffman had admitted that she paid a sum of $15,000 to influence her daughter's score in the SAT examinations. Andrew Lelling explained that Huffman could be the least culpable of the defendants charged, and commended the way she handled her case.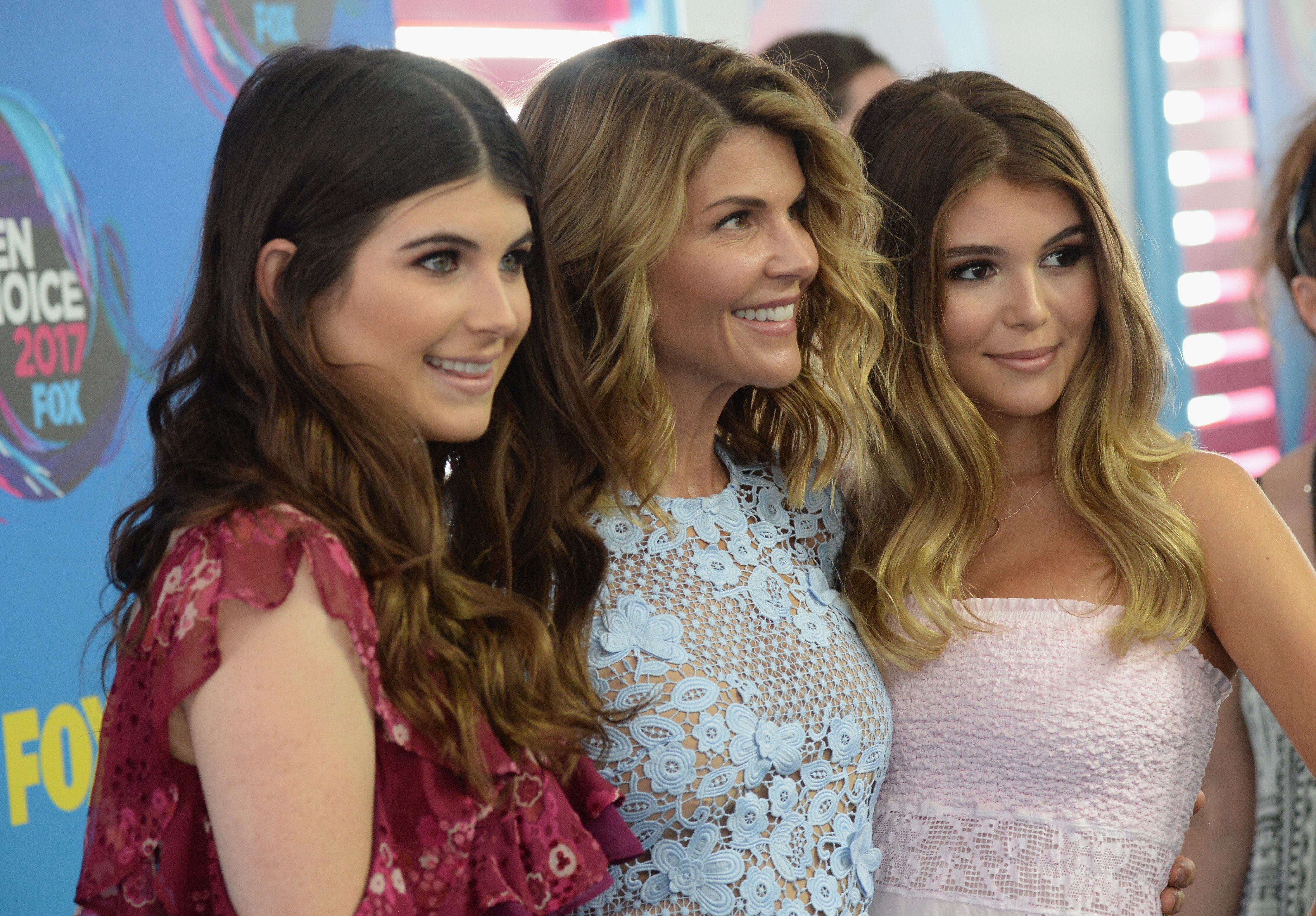 Lori Loughlin with daughters Isabella Rose and Olivia Jade at the 2017 Teen Choice Awards | Photo: Getty Images
He said:
"She took responsibility almost immediately. She was contrite, did not try to minimize her conduct. I think she handled it in a very classy way."
He further explained that in Lori Loughlin's case, she was charged with paying a higher amount ($500,000) than Huffman and also failed to admit to her crimes, thus making it possible for her to bag a more severe sentence if she eventually gets convicted.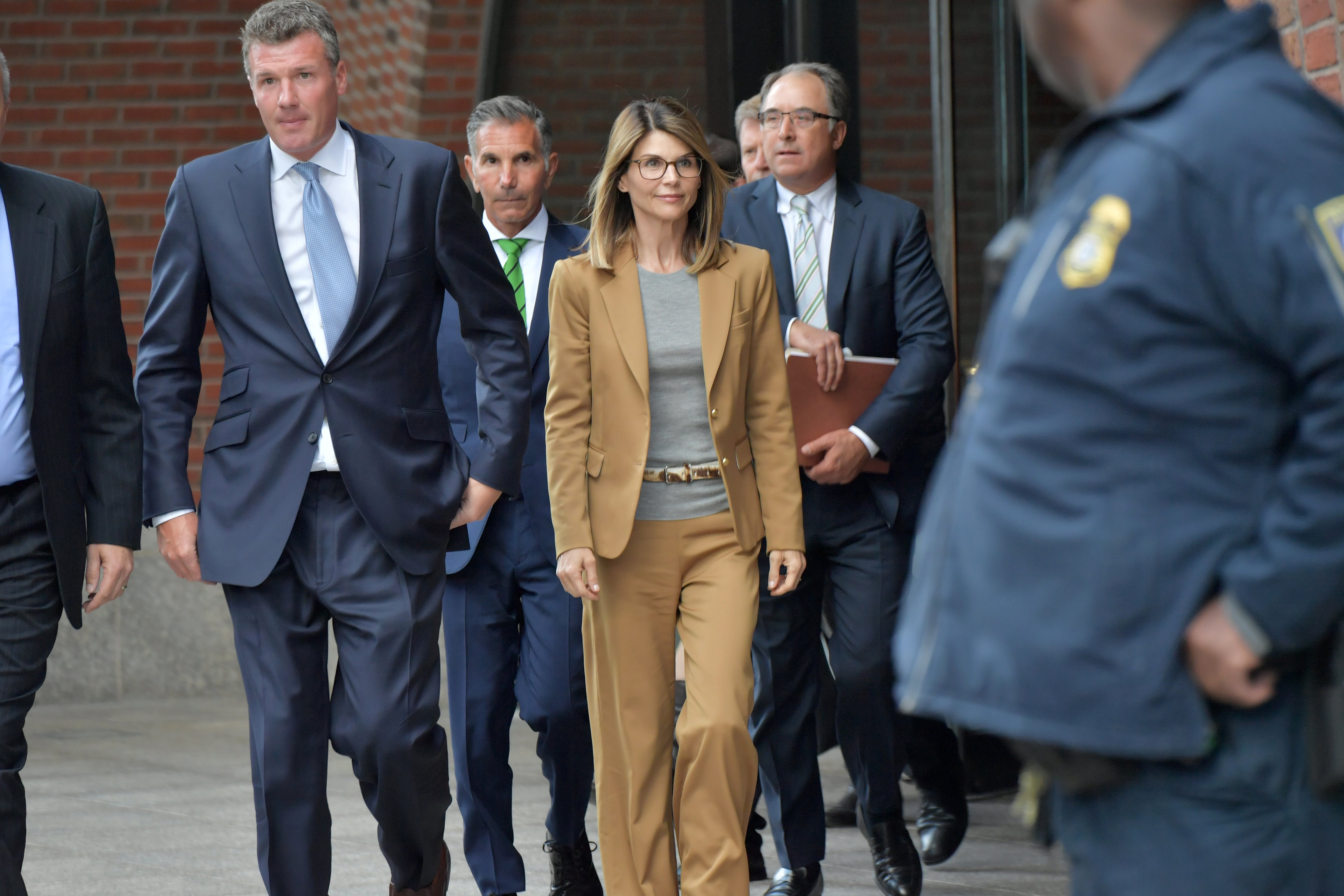 Lori Loughling outside the John Joseph Moakley U.S. Courthouse after appearing in Federal Court | Photo: Getty Images
He said,
"If she is convicted, I don't think I'm giving away any state secrets by saying we would probably ask for a higher sentence for her than we did for Felicity Huffman."
The "Desperate Housewives" actress bagged a sentence of 14 days in jail, as well as an additional fine of $30,000. In furtherance to that, Felicity Huffman would also be on supervised release for a year, and commit to 250 hours of Community Service.
The actress arrived at the court holding her husband's hand and gave an emotional address, apologizing to everyone for her disgraceful actions.
Please fill in your e-mail so we can share with you our top stories!