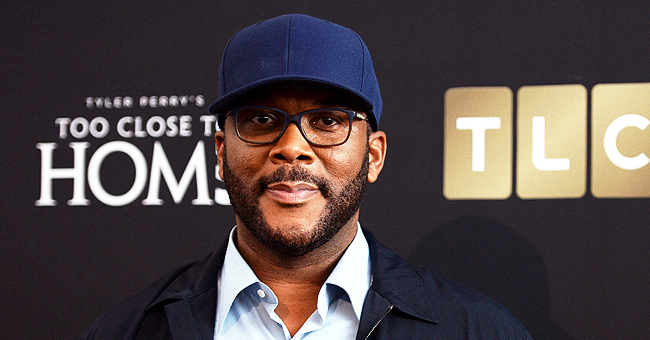 Getty images
Tyler Perry Reveals New Atlanta Studio Will Feature Housing for Homeless Women & Displaced LGBTQ Youth

Tyler Perry's new studio will include a compound for trafficked women, girls, homeless women, and LGBTQ youth.
Tyler Perry is living a triumph, a dream come true as he inaugurated his own studios on 330 acres of ground in Atlanta Georgia.
But for Perry, there is always the need to do more, and so the studio grounds will become a refuge, he revealed.
The University of Chicago reported in 2017 that LGBTQ youth face a 120 percent higher risk of reporting homelessness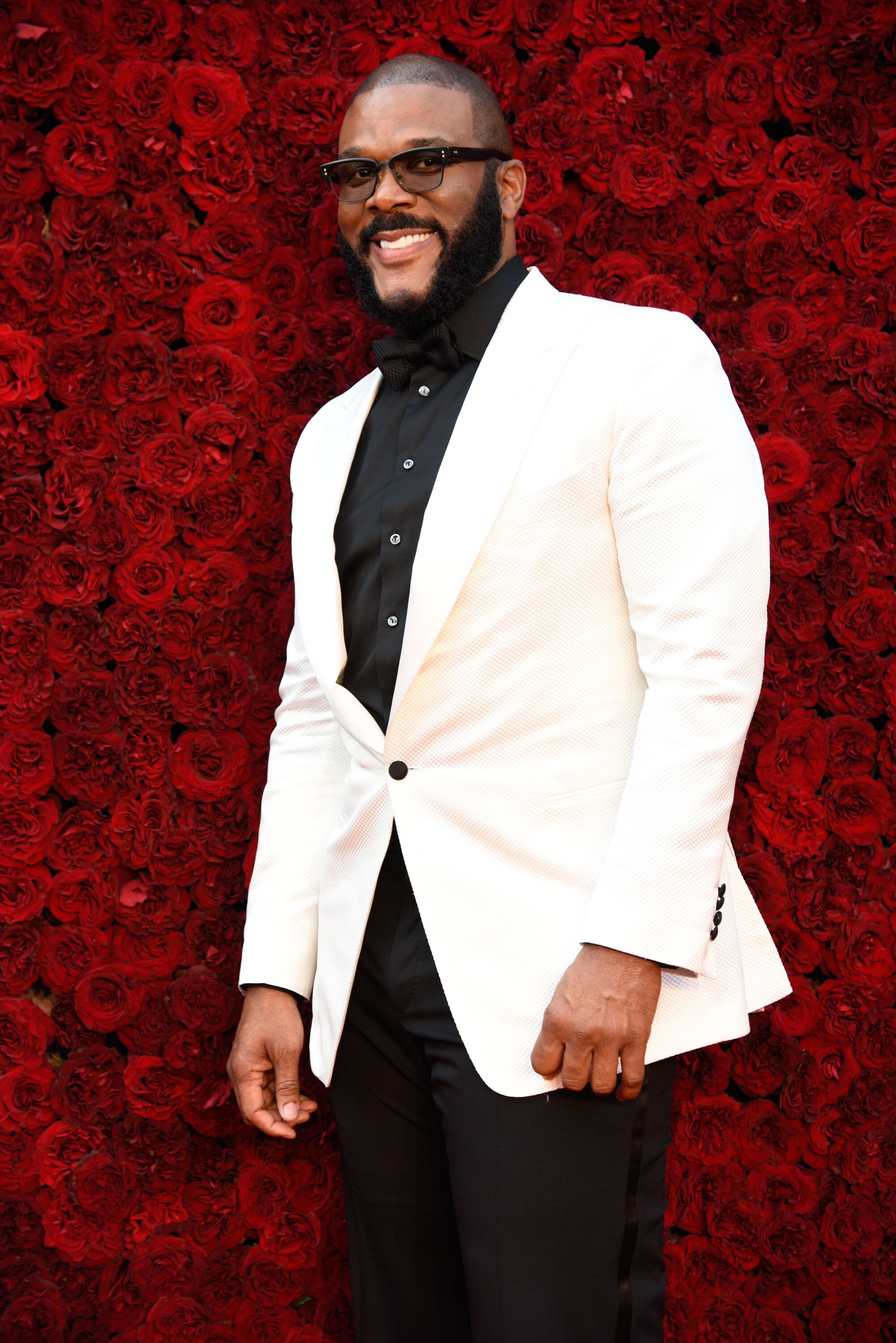 Tyler Perry at the grand opening of his new studio in Atlanta/ Source: Getty Images
TYLER PERRY OPENS UP TO GAYLE KING
Just days after his opening gala, Perry sat down with Gayle King on CBS This Morning and talked about the other side of his ambitious undertaking.
Perry's ambitions for his huge property go beyond making movies, he hopes to offer hope and a new life to people in vulnerable circumstances.
TYLER PERRY PLANS TO OFFER REFUGE TO WOMEN AT RISK
The next phase of Perry's plan is the construction of a compound in which women who have been trafficked, homeless girls and women can find refuge and the beginning of a new life. He explained:
"And having a compound that is a beautiful place right here somewhere on this 330 acres, where they're trained in the business and they become self-sufficient, they live in nice apartments, there's daycare, there's all of these wonderful things that allows them to re-enter society and then pay it forward again. That's what I hope to do soon."
OFFERING DISPLACED LGBTQ YOUTH A HOME
Perry also plans to open the refuge to LGBTQ youth, who have been displaced by discrimination or incomprehension on the part of their families.
The University of Chicago reported in 2017 that LGBTQ youth face a 120 percent higher risk of reporting homelessness, and Perry's plan will offer these young men and women a place where they are accepted, and safe.
TYLER PERRY'S PHILANTHROPIC LEGACY
Perry's plan may offer hope to thousands of trafficked women and girls. According to an investigative report by WTOC. 3,600 minors are sold into sex slavery every year in the state of Georgia.
Perry's legacy will go way beyond his mark on the entertainment industry, it will change dozens of life for the better.
TYLER PERRY'S TRIBUTE TO DIAHANN CARROLL
Mythical actress and singer Diahann Carroll passed away on October 4, and on October 5th Tyler Perry dedicated a soundstage at his new Studio in Atlanta to her.
As Perry unveiled the name of the stage, fireworks went off, the crowd of stars and celebrities applauded and cheered, and Perry said:
"We are honored to have shared this planet with Diahann Carroll. Let her hear you up in heaven"
Joining Perry in celebration of Carroll and her extraordinary life at the soundstage dedication were Halle Berry, Whoopi Goldberg, Spike Lee, Bill, and Hillary Clinton, Taraji P. Henson, Samuel L. Jackson, former NFL quarterback Colin Kaepernick, Tiffany Haddish and Blair Underwood.
Please fill in your e-mail so we can share with you our top stories!