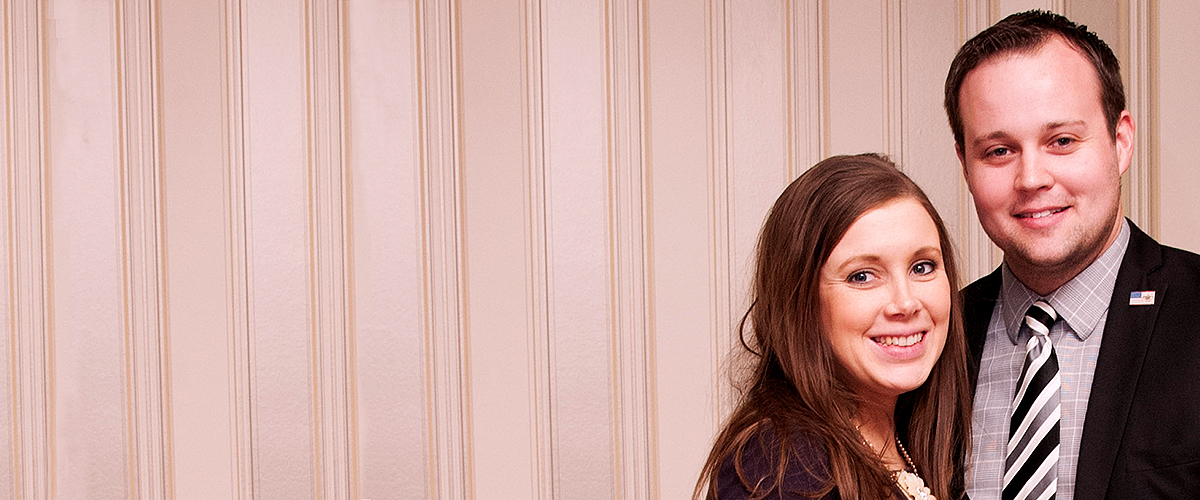 Getty Images
Anna Duggar Shares Touching Message as She Celebrates Daughter Mackynzie's Birthday

Anna Duggar can't believe her eldest daughter is already 10 years old. She listed all of the young girl's best traits in a touching Instagram post.
On Wednesday, Anna Duggar took to Instagram to share a video and tons of photos showing how her daughter Mackynzie celebrated her 10th birthday.
In addition to the family celebration at home, the young girl also got to go to the Autry Museum in Los Angeles recently. She also toured other unspecified places in the City of Angels. The post is found below.
Anna doted on her daughter who loves reading, music, and baking
Anna, who married into the Duggar family through husband Josh Duggar, also included a lengthy post honoring her daughter. "We are so blessed to have such a sweet young daughter!" she began.
She continued:
"Your name Mackynzie means wise leader, and you are just that kind of a role model to your younger siblings and friends! You're such a proficient reader, super diligent in your study of music, you enjoy baking and make some very tasty treats and you are so creative in your sewing skills!"
Anna also said that it feels like Mackynzie was born just yesterday. In the comment section, she responded to a fan who asked whether or not her family got to see Jinger Duggar and husband Jeremy Vuolo while in Los Angeles.
They apparently did. We hope that Mackynzie, nicknamed Kynzie by friends and family, enjoyed her time in the city and had the best birthday.
A tragic loss of life of one of Anna's family members
Unfortunately, the celebration comes amid Anna's loss of her sister-in-law Rebecca Waller, who died in a car crash last week. She mourned via an Instagram post on Sunday.
In another lengthy caption, Anna said the family was "heartbroken" about the death of Waller, who was only 22 years old. She described Waller as "energetic" and "a blessing" to others.
The dark shadow that will forever follow Anna and Josh Duggar
Another recent incident took place in late September when Anna appeared to acknowledge the dark stain in her marriage to Josh Duggar. They had just celebrated their 11-year anniversary.
In the caption that accompanied the throwback wedding photo of her and Josh, Anna wrote: "The joys we've experienced together have far surpassed the shadows of sorrow we've walked through."
Although it could refer to a lot of things, most fans might be reminded of when the public learned that Josh Duggar molested several of his siblings when he was a teenager.
Later on, it came to light that Josh also had an account on Ashley Madison, a site used by unfaithful spouses to find lovers. Josh subsequently went to a religious rehab center to get help.
Their family continues to grow despite past challenges
Josh and Anna have five children together. Sadly, they lost a child some years ago. They also have another one on the way who is due in November.
The pair follow the same beliefs as Josh's parents, the former stars of "19 Kids and Counting," in that they do not practice birth control or family planning.
Anna herself is reportedly one among eight kids who were raised very strictly — just like the Duggars. She was homeschooled and coincidentally met Josh at an ATI homeschooling conference in 2006.
We send condolences to her for her most recent loss and wish her a safe and healthy pregnancy when the time comes. Also, Happy Birthday Mackynzie!
Please fill in your e-mail so we can share with you our top stories!