Shaq & Shaunie O'Neal's Daughter, 13, Is Already 6'3 & Rules the Basketball Court like Her Dad
Shaquille and Shaunie O'Neal's daughter is already 6'3" at just 13-years-old, and she's quite the force on the basketball court just like her NBA legend dad. 
Shaquille O'Neal is one of the most famous NBA players in the world, known for his strength and skills on the court. Now that he's retired, he's passing on the torch not just to his son Shareef, but to his 13-year-old daughter Me'Arah. 
Shaq was a 15x NBA All-Star and a 4x NBA Champion, and it seems his son Shareef and daughter Me'Arah are headed towards that, too. 
At 13-years-old, Me'Arah stands 6'3" tall. It's not just her height that's been impressing those who watch her play, but also her skill set that most people her age don't have just yet.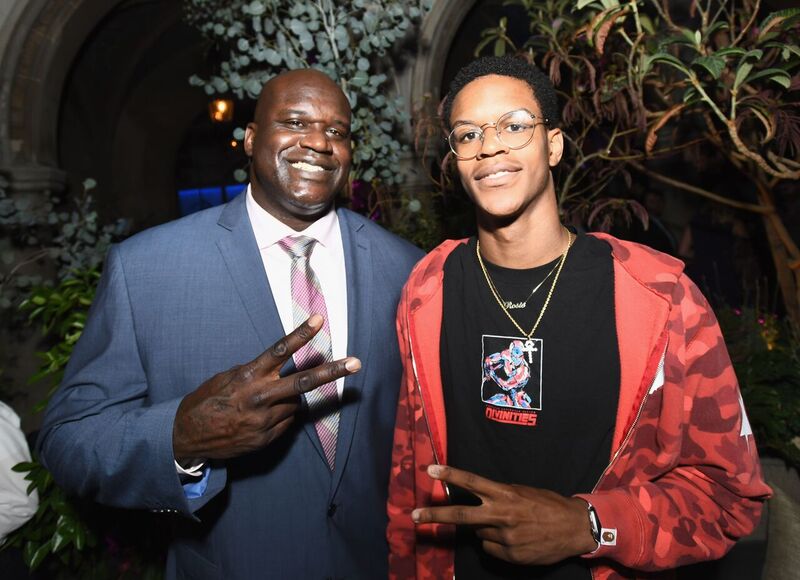 Growing Up Strong
A
dominant force
both on offense and defense, the up-and-coming star is set to be one of the top players on the 2024 class. 
Proud mom Shaunie shared a video of her daughter in action, saying that while she's only 13, she's already so tall and so talented on the court. 
No doubt, if she wishes to pursue a career in basketball, she'll easily become a top prospect of all the WNBA teams. 
Shareef's Epic Comeback
Meanwhile, her brother Shareef is also making waves at UCLA, as he's set to come back strong following his heart surgery. 
After a heart condition made him sit out for an entire season, Shareef O'Neal is ready to show everyone what he's capable of. While he hasn't suited up for UCLA just yet, a recent league he joined just proved that he's already much better than he was before. 
Stronger and Better
In fact, even his opponents such as Duke-bound Cassius Stanley was so amazed to see the 19-year-old dunk in front of men towering over him. 
"I was just like 'wow,' he's already got his strength back and everything. He looks stronger and healthier."
Now nicknamed "Zipper Boy" due to the giant scar that runs down his chest from his surgery from last year, Shareef admits that he isn't at 100% yet. 
An Exciting Season Ahead
However, he's positive that he'll get to bounce back and reach his full potential this year, as he feels really good about himself. 
"I was just trying to get my run and my wind back to see how I felt. I felt really good. I felt like a whole new player."
With this second chance at basketball, fans can't wait to see him at 100%, as no doubt he's about to make a huge splash in the basketball world along with his sister in the near future.