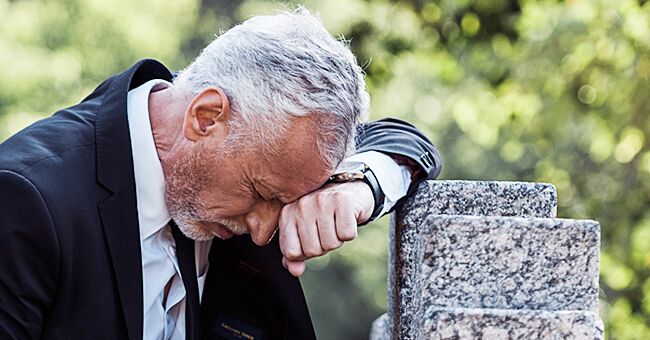 Shutterstock
Man Gets Roasted for Asking if He Should Tell His Teen Sons Their Late Mom Was Cheating on Him
A Reddit user sought advice from the internet after exposing his late wife's secret to their two sons: "Do not do this to your children."
A man asked the opinion of Reddit users after he found out his late wife's dark secret, a month after she passed away. He explained that they had a successful and happy marriage for 18 years until she died.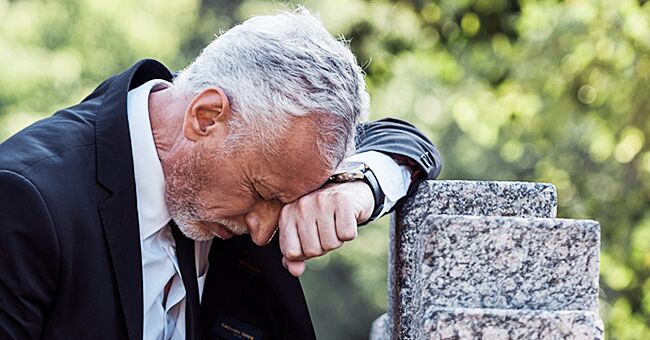 Widower mourning his life's loss. | Source: Shutterstock
The widower was left in pain and felt like his world fell apart after her passing, adding that he sought help from a counselor as part of his grieving process. He wrote:
"Here is the hard part. Two nights ago I decided to go through my wife's cell phone to read our text messages and look at some photos she had taken I never got sent. That's when I found the messages after I decided to look through her browser history."

Screenshots of comments on Reddit. | Source: Reddit.com/TornApartDad
The husband found out that his dead wife has been sending sexual photos to men over the age of 60 in exchange for money. He realized that she lied to him during nights she said she would visit her sister. He adds:
"My sons are obviously still crushed and always talking up their mother and how sweet, amazing she is. How much they miss her love and honesty. I cannot see her as the woman I thought I knew and I am torn on what to do."

Screenshots of comments on Reddit. | Source: Reddit.com/TornApartDad
The man's dilemma was in telling his sons as they are of age to know the truth. However, a lot of users thought it was a bad idea to let his sons know. One wrote:
"Do not do this to your children. Scaring them for life will not fix the past."

Screenshots of comments on Reddit. | Source: Reddit.com/TornApartDad
Similarly, a man on Reddit sparked a heated debate after he revealed that he kept his father's illegitimate child a secret from their family for years. He wrote:
"2 of my 4 siblings think I'm an [expletive] for keeping the secret for so long. They think its unfair that I got to make so many memories with Nicky and they didn't get to."
Thousands of comments swarmed the post, arguing what was right and wrong backed up by different points of view.

Screenshots from Reddit comments. | Source: Reddit.com/master_secret_keeper1
Another Reddit user also sought relationship advice from the internet, asking if it was wrong for her to feel bad because her husband used all his work leaves with his friends. She said:
"I am furious. So this year, out of 15 days vacation he's spending 12 of them with his friends, his family was able to secure 3 whole days vacation with him and not his friends. I am furious and he can't understand why."
Many among Reddit users sided with the wife on this one as they already have a child and should focus on being with family more.
Please fill in your e-mail so we can share with you our top stories!