TI of 'Family Hustle' Shares His Top 50 Rappers of All Time after Being Left out of The Brew Podcast's List
Rank matters, even among rappers, and Tip "T.I." Harris has set the cat among the pigeons with his own top 50 rappers list.
The Internet has been seething with lists of "Top 50 Rappers," all of them controversial, because, of course, there as many opinions as there are rap fans.
Now Tip "T.I." Harris posted his own ultimate list on Instagram and discussed it on his new 'expediTIously' podcast.
T.I. received a lot of criticism for his choices, but he stands by his opinion.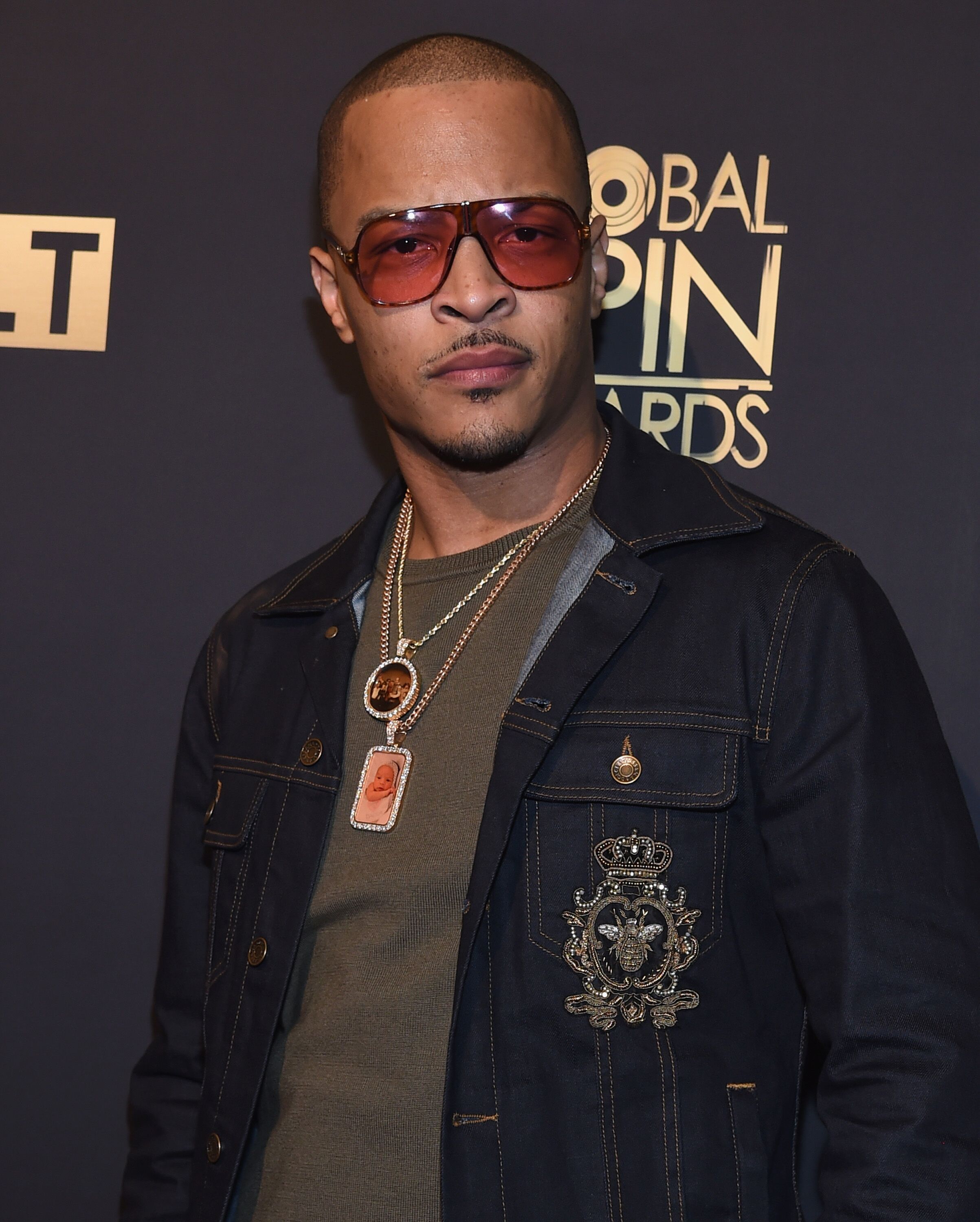 THE ULTIMATE TOP 50 RAPPERS ACCORDING TO T.I.
In response to the infamous list that has so many fans foaming at the mouth, T.I. posted his own version on Instagram.
The rapper discussed the list on his new 'expediTIously' podcast and debated the relative merits of Nicki Minaj and Lil' Kim, and how each should rank according to the other.
TUPAC IS #1 FOREVER ACCORDING TO T.I. HARRIS
T.I. declared that the list was the last and final word he'd utter on the subject, and revealed that for him Tupac would always be #1, now and forever. He captioned his post:
"THIS IS THE FINAL LIST #ExpediTIously created IF Y'ALL AINT HEAR THE WHOLE EPISODE YOU SPEAKING LOUD,OUT OF TURN AND WRONG AS A (expletive)."
SNOOP DOGG REACHES OUT TO T.I. HARRIS
In the second place, T.I. placed Jay-Z, in third The Notorious B.I.G, followed by Snoop Dogg, Kanye West, and Drake. Snoop Dogg gave a shout out to T.I., writing:
"Nuff respect. @troubleman31 thanks for putting the old dogg in the mix."
THE MOUNT RUSHMORE OF ATLANTA RAPPERS
Of course, T.I. received a lot of criticism for his choices, but he stands by his opinion.
When he was asked at Studio One ATL to nominate rappers to be depicted on a Mount Rushmore for Atlanta Hip Hop, he once again named Tupac, Big, Jeezy, Drake, Migos, Gucci, and of course, himself - Tip "T.I." Harris.
HEIRESS HARRIS SETS THE RECORD STRAIGHT
Heiress Harris, the daughter of T.I. and Tiny Harris was very clear about how she and her dad feel about the list of Top 50 Rappers in which her father is in the second spot. She said:
"My daddy don't care about no list. Get out of my business!"
T.I. shared the adorable video on Instagram as a response to the wave of controversy which broke after the list was released. As far as Heiress is concerned, her daddy is #1 in her heart.