Delta's All-Women Crew Flies 120 Girls to NASA to Inspire Future Female Aviators
On the International Girls in Aviation Day, Delta's all-women crew flew a hundred and twenty girls from Salt Lake City to NASA in Houston to inspire female aviators of the future. 
Delta is going the extra mile with its fifth annual Women Inspiring our Next Generation (WING) flight. The flight carried girls of age twelve to eighteen to the NASA facility in Houston, Texas, in hopes of inspiring them. 
The entire flight, from nose to tail, was managed and orchestrated by women, from pilots flying the plane, to the personnel in the tower guiding the plane. This annual program works to bridge the gender gap in aviation.
WING INITIATIVE'S IS VISION BEING REALIZED
Delta conceived the WING initiative back in 2015 to promote women's participation in a field that was notably dominated by a male workforce. They hoped to expose young women in STEM (Science, Technology, Engineering, and Math) careers. 
As of this year, Delta has actively engaged 600 young female aviation enthusiasts with its WING initiative. "We know representation matters. At Delta, we believe you have to see it to be it," said Beth Poole, General Manager - Pilot Development.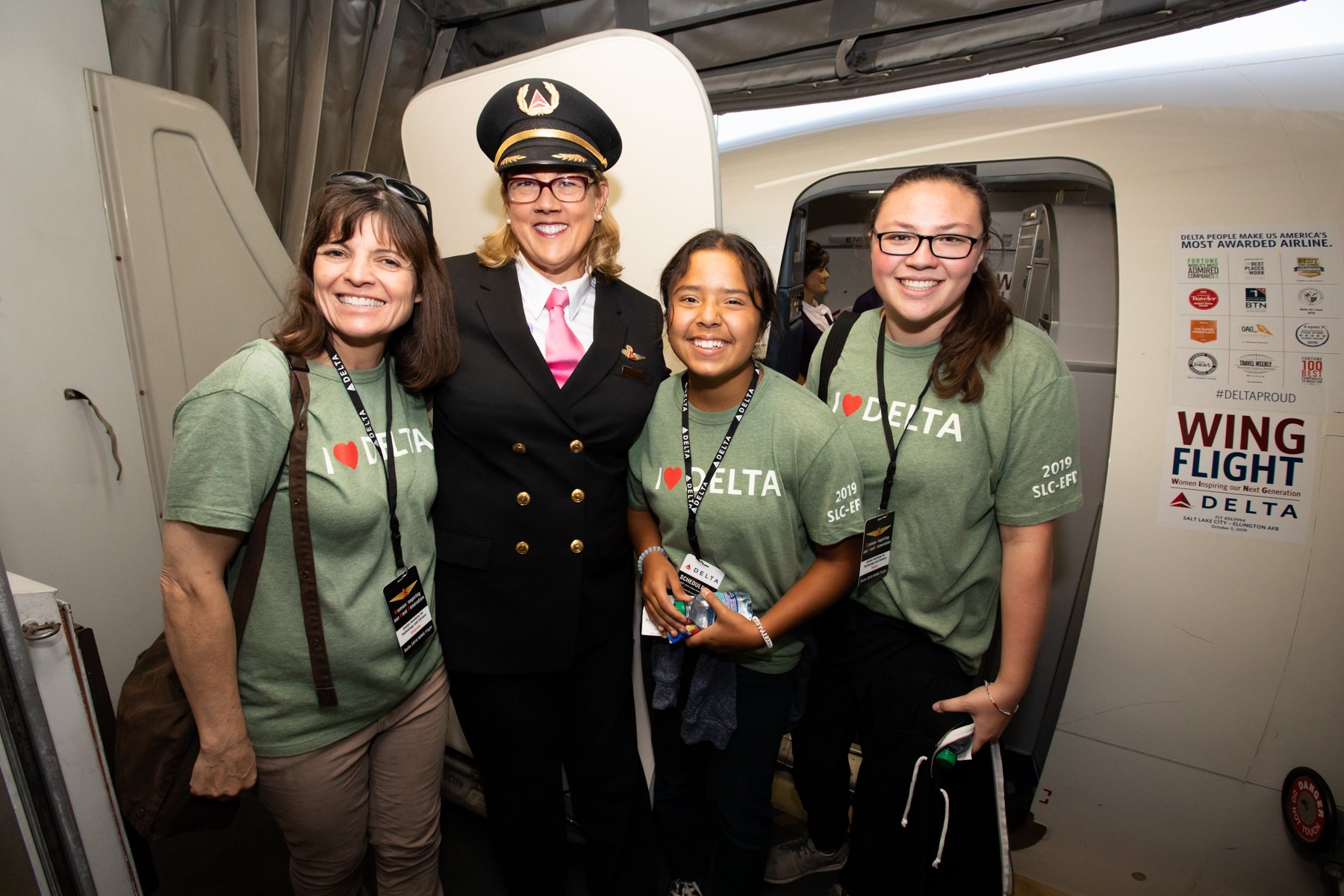 DELTA TAKING CHARGE IN BRIDGING THE GENDER GAP
Poole has been with the WING initiative from its very beginning and has helped plan flights for the program ever since. In a statement to Delta's "News Hub," she states:
"We're taking ownership to improve gender diversity by exposing girls at a young age and providing a pipeline so that 10 years from now, they will be the pilots in the Delta cockpit inspiring generations of women who follow."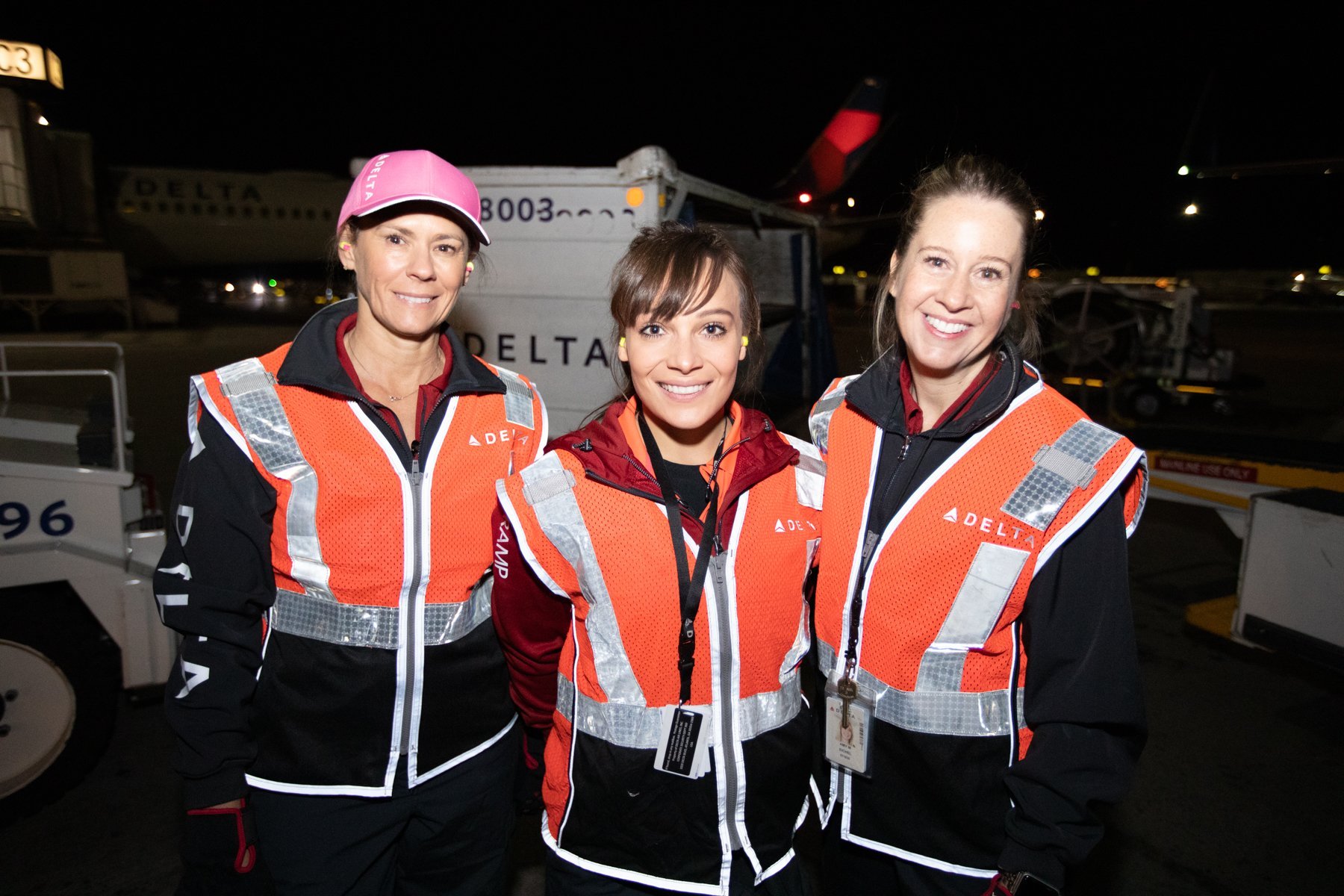 The all-women flight landed in the NASA facility in Houston, where the young girls got a guided tour of the facility and the mission control. The visit followed with lunch with Jeanette Epps, NASA astronaut, and aerospace engineer.
THE PARTICIPANTS LEFT FEELING INSPIRED
Looking over at the statements by the participants of the program, Delta's strategy seems to be working. Shanae C., 17, a 12th grader from Jordan Technical Institute said:
"I've loved being able to look at all of the things these successful women have accomplished. I think we will learn from them and build on their foundation of success."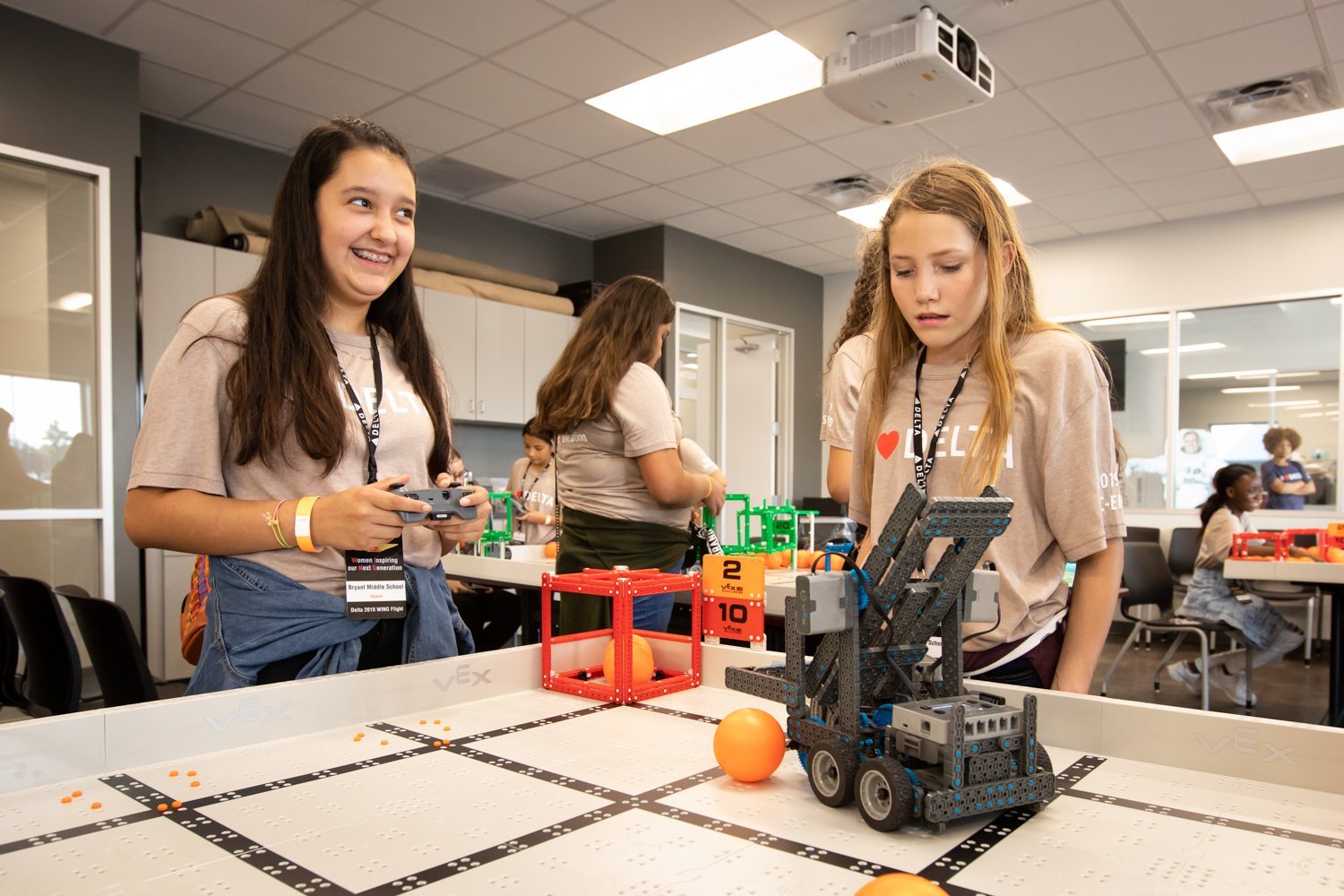 Delta states that approximately 5 percent of pilots are women, and to contribute to that number, 7.4 percent of Delta's new pilots have been women. With the WING program, it hopes to get that number even higher. 
FEMALE PILOT WITH NERVES OF STEEL
Last April, Tammie Jo Shults, a female pilot from Southwest Airlines, successfully landed a plane that went through severe damage mid-air. The flight with 149 passengers managed to land with only one engine operational after the other engine exploded. 
One passenger, Alfred Tumlinson, of Corpus Christi, Texas, told the press that, "She has nerves of steel. That lady, I applaud her. I'm going to send her a Christmas card — I'm going to tell you that — with a gift certificate for getting me on the ground. She was awesome."
The WING initiative hopes to inspire young girls to be as diligent in their fields so that they become an inspiration like Shults. Maybe they'll develop nerves of steel themselves.