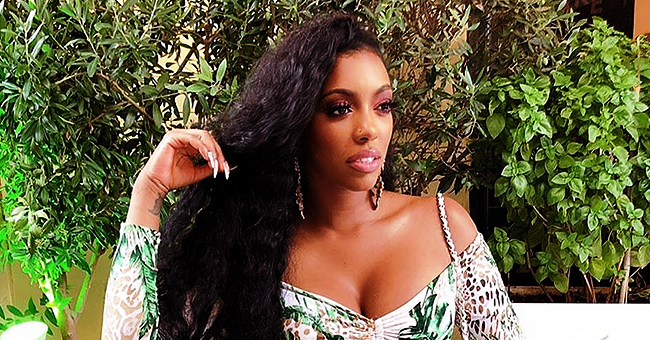 Instagram/porsha4real
Porsha Williams of RHOA Shares Rare Look of Herself without a Wig as She Enjoys Time with Baby Pilar Jhena

Porsha Williams doffed her wig to play with her six-month-old daughter Pilar in her new stroller.
Porsha Williams delighted her fans by posting two adorable video clips on her Instagram account on October 16. 2019, featuring her gorgeous baby girl, Pilar Jhena.
And she showed a very different look to which we got used to seeing on the glamorous Miss Williams.
Porsha has a special wig room in which she houses about 40 wigs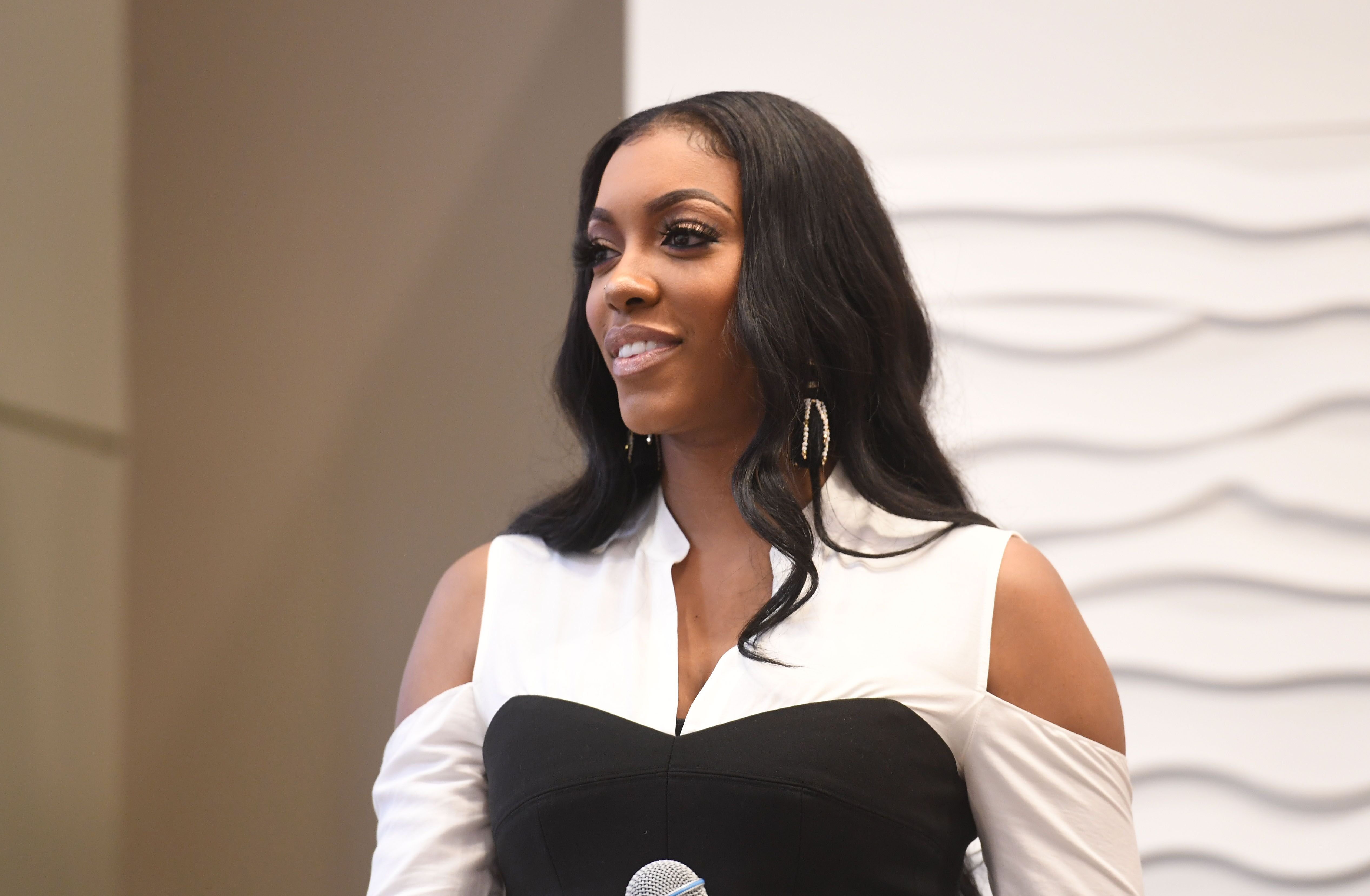 "Real Housewives of Atlanta" star Porsha Williams/ Source: Getty Images
PORSHA WILLIAMS AT PLAY WITH HER BABY GIRL
In the video, Porsha can be seen happily settling Pilar into her brand new stroller and then pushing her around the rooms.
Porsha is wearing a rainbow-colored T-.shirt ver a pair of black and white polka dot leggings, and instead of her usual glamorous wigs, she is wearing a headwrap. She captioned the clips:
"Wig off with my baby in tow!! ? Playing with our new stroller … thank you Uncle @headkrack ????‍?? @pilarjhena #DuckWalk."
PORSHA WILLIAMS' GLAMOROUS LOCKS
This is a very different look from what we are used to seeing on Porsha, who is always dressed up to the nines, and always wears stunning wigs with flowing locks, of which she has a veritable collection.
PORSHA WILLIAMS' CASUAL LOOK IS ADORABLE
We love Porsha in her full glamour diva look, but she looks absolutely adorable in her casual mommy mode, with little Pilar matching mom's look in a striped onesie and cute red bows in her hair.
PORSHA WILLIAMS - DOTING MOM
Since Pilar Jhena was born, Porsha seems like a different woman. She is happier, more tranquil, and she glows with fulfillment.
She is even lovelier and more confident in her role as a mother, and although she and fiancé Dennis McKinley split a few months ago over rumors of infidelity, the couple is working things out.
We can't wait to see more of Porsha Williams, and Pilar in the forthcoming episodes of RHO.
PORSHA WILLIAMS' INCREDIBLE WIG ROOM
Porsha Williams opened up her exquisite wig room and her collection to Allure and spoke about wigology like the expert she is.
Porsha has a special wig room in which she houses about 40 wigs. The wigs vary in color, texture, and styles and allow Porsha to change her look completely with one gesture.
But we must admit, she looks just as adorable in a headwrap.
Please fill in your e-mail so we can share with you our top stories!