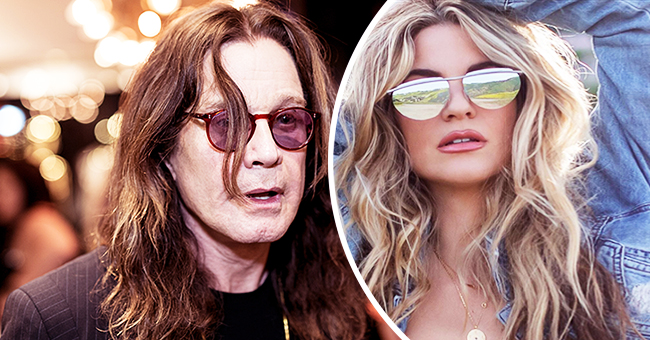 Getty Images / instagram.com/michpugh
Ozzy Osbourne's Alleged Ex-Mistress Michelle Pugh Opens up about the past 3 Years of Her Life
Ozzy Osbourne's alleged ex-mistress, Hollywood hair colorist, Michelle Pugh, opens up about the rough three years she went through after her affair with the rockstar came to an end.
Pugh expressed her journey from a broken heart, to depression, to finding her way back in a post on Instagram alongside a picture of herself.
The picture from three years ago, she says, "is a reminder to me that I am beautiful, I am loveable and I am worth it," as she recovers from "one disaster after another, one heartbreak after another and one lesson after another."
HEARTBROKEN PUGH
The colorist was heartbroken as the affair ended after Osbourne's rep gave an official statement on an exclusive segment of "People", he said:
"He [Ozzy Osbourne] is sorry if Ms. Pugh took their sexual relationship out of context, He would like to apologize to the other women he has been having sexual relationships with. Since his relationship with Ms. Pugh was exposed, Ozzy has gone into intense therapy."
After the break up with the legendary vocalist, Pugh confessed that she "gained 30 lbs, suffered a deep depression, quit two jobs, buried my father, moved three times and searched for love in all the wrong places."
PUGH'S RELATIONSHIP WITH OSBOURNE
Pugh completely understood what she was getting into, falling in love with a married man. However, she was also stern in stating that she was not just "some groupie that went after him because of money."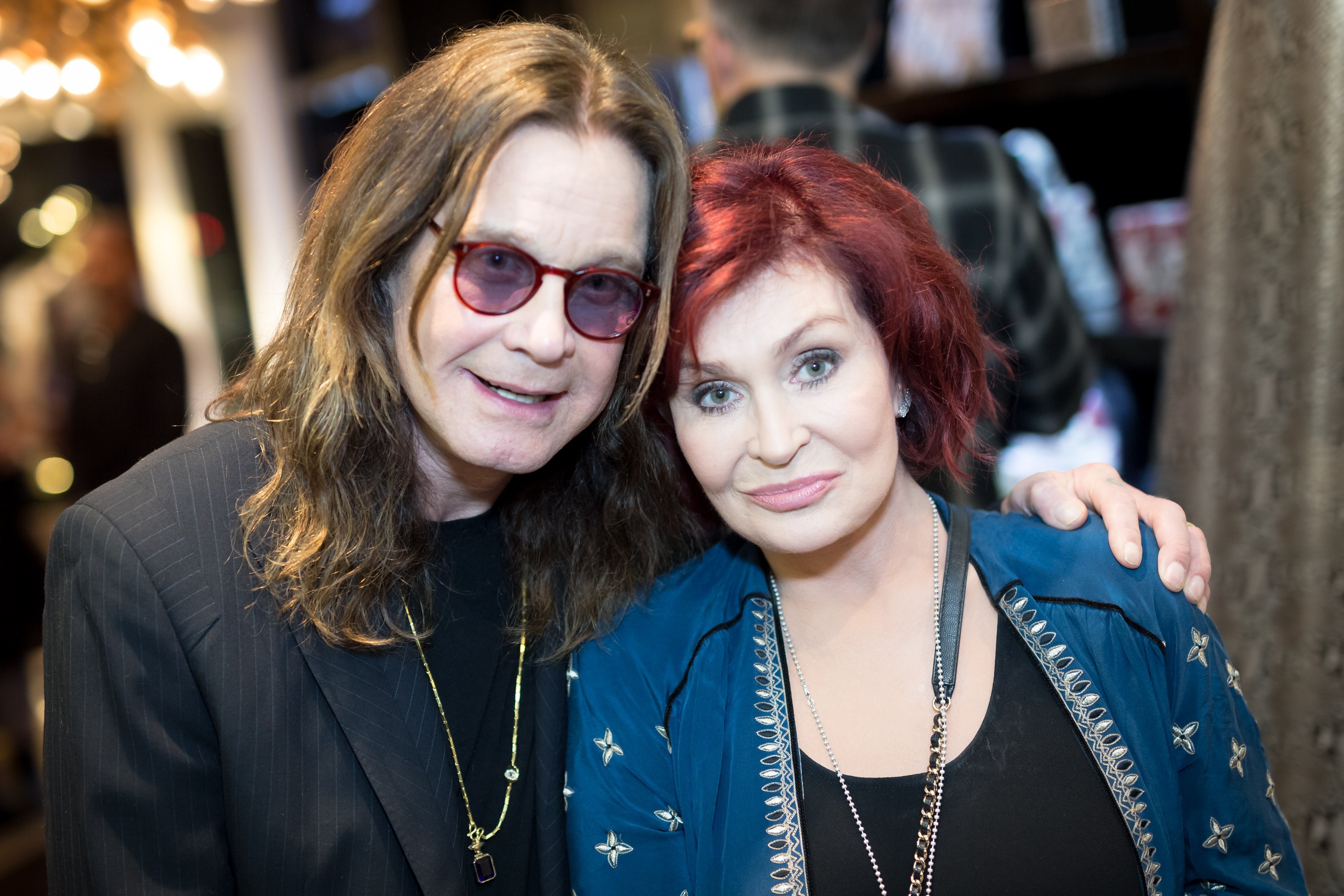 Ozzy Osbourne and Sharon Osbourne attend the Billy Morrison - Aude Somnia Solo Exhibition at Elisabeth Weinstock | Source: Getty Images
In a recent interview with "People," Pugh spoke about how she has no regrets for the 4-year-long relationship she shared with Osbourne. "Love is never a mistake," she said.
FOR HER, IT WAS LOVE
The affair allegedly started in late 2011, a year after Pugh first met Ozzy and colored his hair. After lasting for four long years, the relationship ultimately led to the rockstar hitting a rough patch in his marriage with Sharon Osbourne.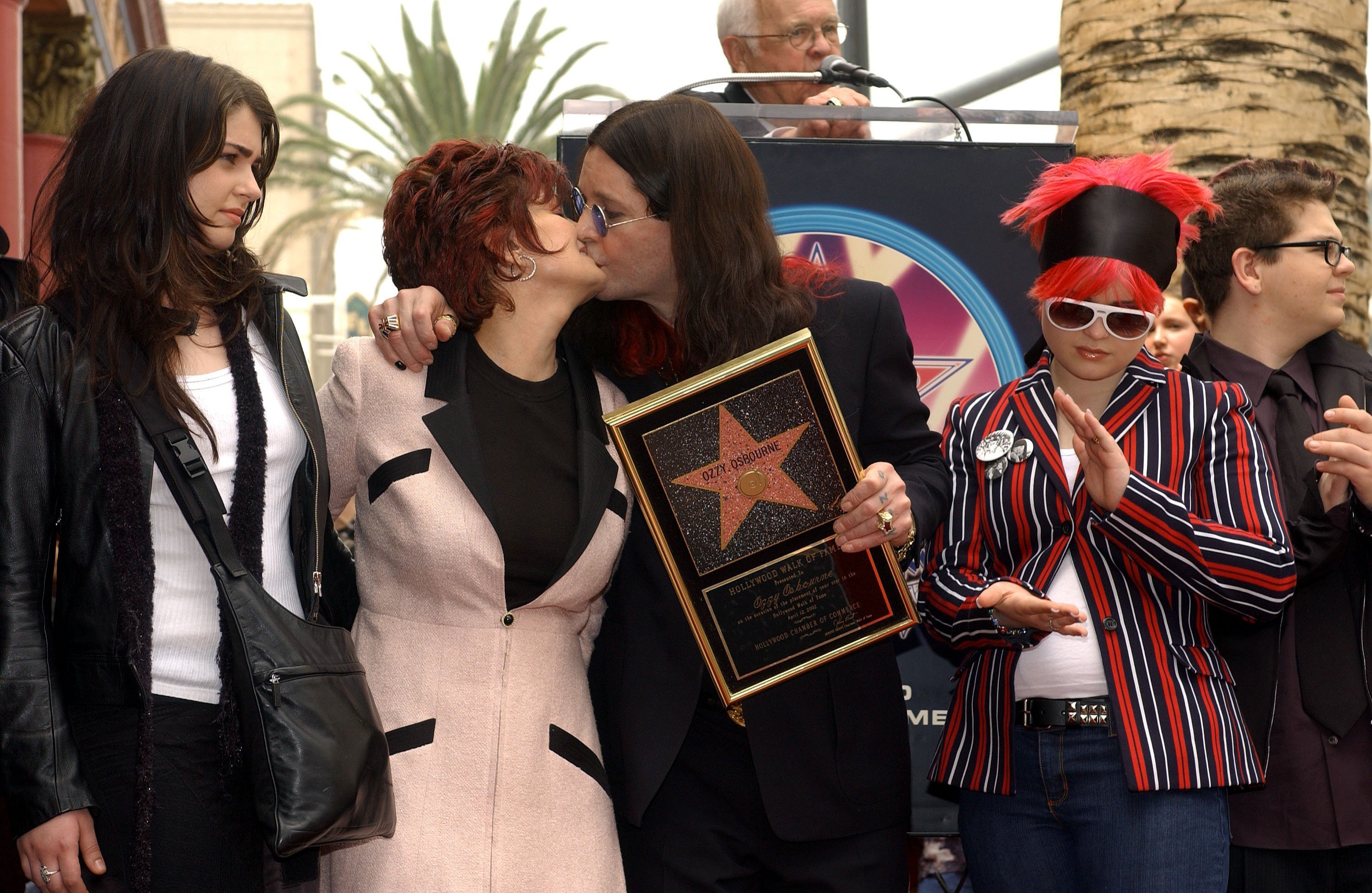 Ozzy Osbourne (C) kisses wife Sharon as daughters Aimee (L) and Kelly look on during the ceremony honoring him with a star on the Hollywood Walk of Fame | Source: Getty Images
Contrary to the statement from Osbourne's rep, Pugh claims that they had a relationship on an "emotional level" with a shared love for painting, history, and current events.
Or, as Pugh puts it herself, "We just had it. It's that indescribable thing in life and you can't deny it. And he didn't."
Please fill in your e-mail so we can share with you our top stories!