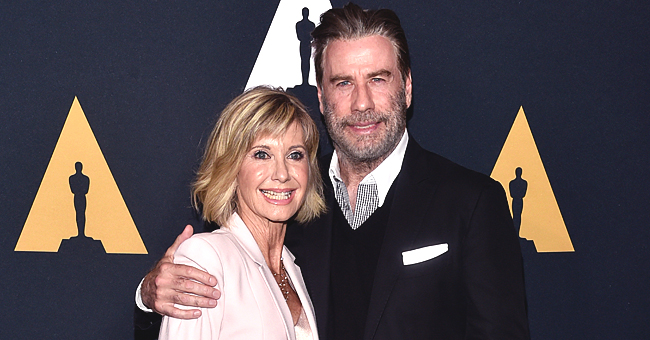 Getty Images
Olivia Newton-John and John Travolta Will Reunite to Host Iconic 'Grease' Film Screenings
John Travolta and Olivia Newton-John have announced that they are reuniting to host three screenings of the movie musical "Grease."
In a surprise announcement, John Travolta and Olivia Newton-John have joined forces to host 3 screenings of the movie musical "Grease," in three different cities across Florida. Olivia says:
"Join me and my friend John Travolta for the "Meet 'N' Grease" movie sing-a-long! Three nights only in Florida! Dress up, sing-a-long with the film and, join us for a special Q&A. Tickets go on sale this Friday, 10/25 at 10am - hope to see you there!"
It is reported, the screenings are part of the movie's "Meet-and-Grease" events in Florida. The tour will have screenings in West Palm Beach on December 13, Tampa on December 14, and Jacksonville on December 15.
The duo last got together to promote a screening of "Grease" in 2018 when they celebrated the movie's 40-year anniversary, at the Samuel Goldwyn Theater in Beverly Hills.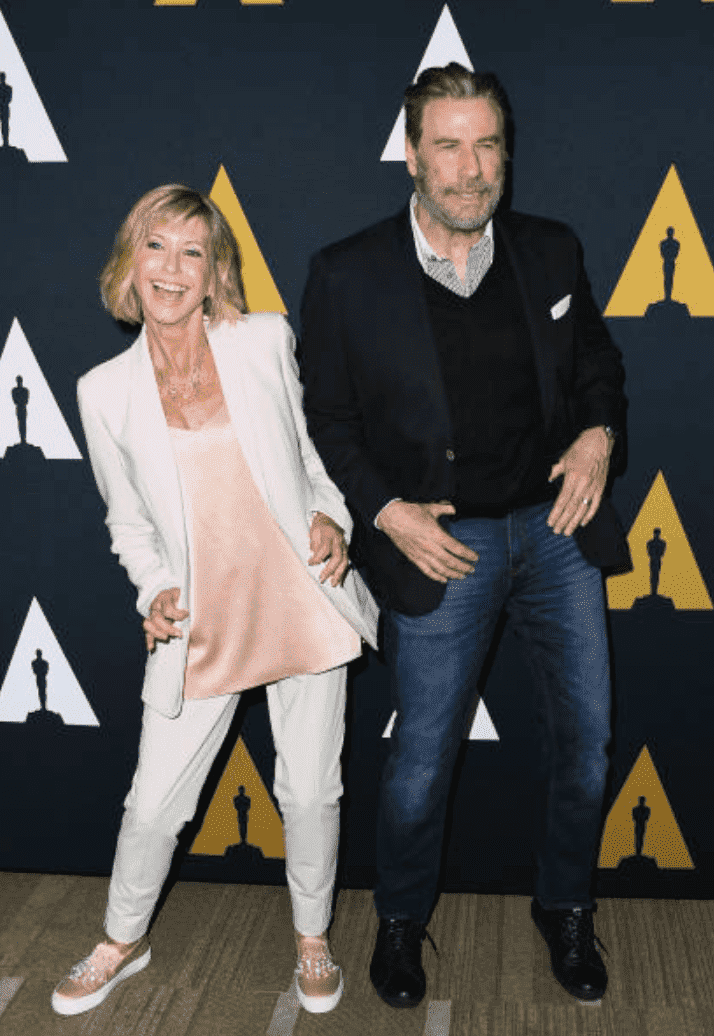 Olivia Newton-John and John Travolta dance for cameras on the red carpet for the 40th Anniversary of "Grease," at Samuel Goldwyn Theater, on August 15, 2018 in Beverly Hills, California | Source: Getty Images (Photo by Jon Kopaloff/FilmMagic)
Speaking on the red carpet at the 40-year anniversary Olivia gushes over the success of the movie
saying
:
"We did something life-changing, making that film, you got the feeling from the energy that something was happening."
"It was a huge response. I feel grateful to be a part of that and to have worked with him. We've stayed friends ever since," Olivia says about her journey with John since starring in Grease.
Since working together on "Grease," Olivia and John have remained close friends. In the past they also starred together in1983 movie "Two of a Kind."
Olivia has spent the last few years battling breast cancer. In 2017 she revealed, that she had been diagnosed with stage 4 breast cancer that had spread to her back.
She reassured her fans that she was is doing well and recuperating from her treatments. Speaking about her health she says::
"I just want everyone to know, I'm here, I'm doing great. I'm doing really well and I'm really healthy."
John and Olivia will host the screening and sit down for a question and answer session. Fans have been encouraged to dress up like their favorite characters and prepare to sing-along to the movie.
Tickets will be on sale on October 25, 2019, on Ticketmaster.com.
Please fill in your e-mail so we can share with you our top stories!