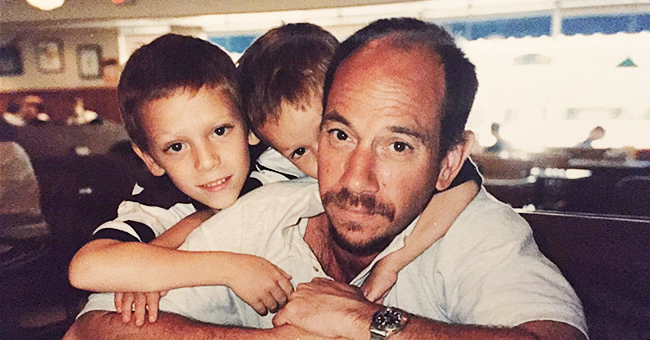 facebook.com/spiderafi
Rafi Ferrer, the Son of the Late Miguel Ferrer of NCIS: LA Fame, Is All Grown Up
Late American actor Miguel José Ferrer is fondly remembered by many of his fans for some of his notable movie roles, including NCIS: LA. He also fathered three sons, including Rafi Ferrer, 23, and they all look like him.
While alive, actor Miguel Ferrer starred in many notable movies, including "RoboCop," "Blank Check," and "Iron Man 3."
He also played roles in television drama series such as "Twin Peaks," "Crossing Jordan," and "NCIS: Los Angeles," where he played the character, Owen Granger, for five years before his death in 2017.
One of the legacies Miguel left behind is his three sons, Jose, Lukas, and Rafi, who are all doing well for themselves. The youngest of them, Rafi, is the focus of this article.
Rafi was born on August 12, 1996, in Santa Monica, California. The 23-year-old currently lives in Los Angeles. He attended Calabasas High, before proceeding to the University of California, Los Angeles (UCLA), which he attended from 2014 to 2018.
Rafi has a Facebook page where he uploads a few of his life's memorable moments. There he shared a photo from his college graduation.
Another notable post on his Facebook page includes one which he made in February of 2018, to celebrate his father's posthumous 63rd birthday.
In that particular post, Rafi shared a picture of a man (presumably his father) carrying his young son (presumably Rafi), while they both watched the fishes and other underwater animals at an aquarium.
In the caption to the post, Rafi reminisced on the activities that would have taken place if Miguel were alive to celebrate his birthday.
Rafi Ferrer also operates an Instagram account, which is filled with many posts of his activities and experiences. His last post on the social media channel saw him share a photo of him and his friends, Clay Rule, and Matty Moon, hanging out.
While alive, Miguel Ferrer married twice. His first marriage was to Leilani Sarelle, who he married in 1991 before they separated in 2003. In 2005, he remarried to Lori Weintraub in 2005 and remained married to her until he died of throat cancer in 2017.
Leilani Sarelle is the mother of Lukas and Rafi, while Miguel had Jose with another woman, Kate Dornan. If there is anything the boys have in common, it is their striking resemblance with their father, which is clearly visible in their appearance.
Please fill in your e-mail so we can share with you our top stories!