'It's a Living' Ended Three Decades Ago - Here's What the Cast Is up to Now
The 1980's hit series "It's a Living" brought laughter to homes of individuals after being entertained by the waitresses at the swanky Los Angeles restaurant located at the top of a skyscraper.
For almost a decade, the sitcom "It's a Living" amused its audience as it follows the lives of a group of waitresses and their irrational boss at the Bonaventure Hotel restaurant. 
The talented cast was perfect for the comical show that impressed avid fans. Here is how the comedic employees are about thirty years after the show came to an end.
ANN JILLIAN
With her platinum blonde hair and bold blue eyes, it was almost impossible for Ann Jillian to stay away from the spotlight.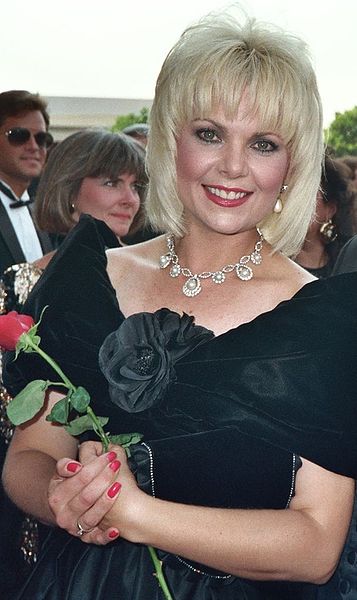 After playing Cassie Cranston, the critical waitress on the show, Jillian continued to appear on television films, including one about her struggle with breast cancer, "The Ann Jillian Story."
Her portrayal in the film won her a Golden Globe Award for Best Actress, adding to her three-time Emmy Award nomination.
She was 35-years-old when Jillian was diagnosed with breast cancer and had a double mastectomy to defeat her battle.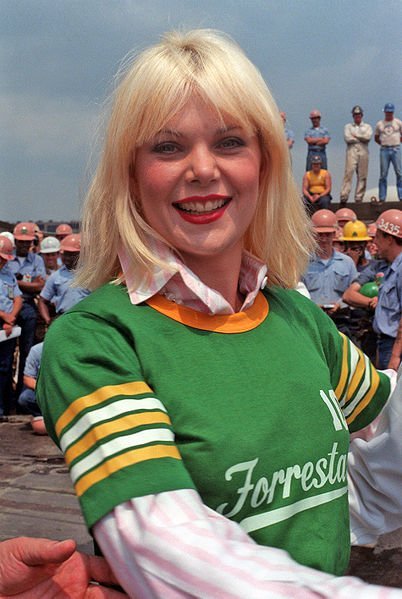 Some of her works, both before and during "It's a Living" were "Mae West," "Babes in Toyland," and "Gypsy."
The multi-talented 69-year-old actress also ventured into a singing career and imparted her knowledge and wisdom to others as a motivational speaker. 
Jillian was also able to focus and give more time to her family with her husband since 1977, Andy Murcia, and their only child, Andrew Joseph Nauseda.
THE TIME IS NOW. Currently checking to see if any of the living cast members have become Nazis or white supremacists. #ItsALiving #ItsALivingReboot pic.twitter.com/9lixN9plbA

— Christopher Rice (@chrisricewriter) May 29, 2018
BARRIE YOUNGFELLOW
Life after "It's a Living" was much more peaceful for Barrie Youngfellow, who played the opposite role as waitress Jan Hoffmeyer on the show. 
Youngfellow lived a chaotic life as she tried to make a living all while raising her kids and going to school in the show. However, she lived life differently after and focused on being the wife of actor Sam Freed.
Before the show, Youngfellow appeared in the 1980s film "The Scarlett O'Hara War" and 1972s "The Streets of San Francisco."
Happy birthday to Barrie Youngfellow!! Watch her play Jan Hoffmeyer Gray on It's a Living when it joins the #AntennaTV family of shows in 2020! What's your favorite #ItsALiving memory? pic.twitter.com/d3hB9bznXr

— Antenna TV (@AntennaTV) October 22, 2019
GAIL EDWARDS
Gail Edwards was already an accomplished person in the entertainment industry since day one. She graduated cum laude from the University of Miami and not long after, wrote, produced, and starred in the musical "Becoming," which won the Miami Herald Critics' Choice award thrice.
As she rose to fame, Edwards starred in the Broadway East Coast tour of "Grease," produced and appeared in "The Good One" and "Vanities" and won a Drama-Logue Critics' Award.
Happy birthday to Gail Edwards!! Watch her play Dot Higgins on It's a Living when it joins #AntennaTV in 2020! What's your favorite It's a Living memory? pic.twitter.com/JY3goIMwH1

— Antenna TV (@AntennaTV) September 27, 2019
After playing waitress Dot Higgins on the ABC show, she was cast as Hilary Kozak in the CBS sitcom "The Family Man" and Vicky Larson on "Full House."
In 1994, Edwards decided that it was time to end her career in the industry and instead wanted a shot at a normal life.
Edwards made a bold move by relocating to Sedona, Arizona with her husband, whom she now helps with in his media. 
Actress Gail Edwards—aka Danny Tanner's bae—turns 63 today. pic.twitter.com/ntgNe5L0Ew

— Complex Pop Culture (@ComplexPop) September 27, 2015
MARIAN MERCER
Marian Mercer passed away in 2011 after suffering from Alzheimer's disease and finally defeated by its horrible complications.
Between her time on "It's a Living" and her death, Mercer appeared on the shows "Murder," "She Wrote," and "Suddenly Susan."
However, her life as a singer-actress flourished even before the show as she garnered a hit single with the song "What Kind of Fool Am I?"
I DO, I DO, I DO. BUT CAN WE ADD ANN JILLIAN IN THE MARIAN MERCER ROLE? (Rip, Marian.) https://t.co/NpaRqny4Pb

— Christopher Rice (@chrisricewriter) May 29, 2018
She also won several awards, including a Tony for Best Supporting or Featured Actress, Drama Desk, and Theatre World award in the '60s for her role in "Promises, Promises."
PAUL KREPPEL
Paul Kreppel joined the cast of "It's a Living" as pianist Sonny Mann, who would sometimes irritate the ladies with his side comments.
After the show came to an end, Kreppel appeared on "That '70s Show" as Jackie's dad, and after, pursued his passion for theater and won a Tony Award as the director and producer of "Jay Johnson: The Two and Only!"
"It's a Living" also had a bunch of other notable cast members, including Susan Sullivan, Louise Lasser, Earl Boen, and Crystal Bernard, who each contributed to the success of the sitcom.