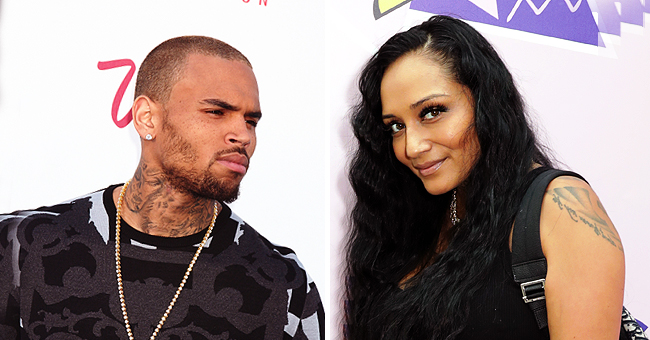 Shutterstock GettyImages
Chris Brown's Ex Nia Guzman Shares Adorable New Photos of Her Two Daughters Hugging

Nia Guzman shared an adorable snap on Instagram of her daughter Royalty Brown cuddling up to her new baby sister, Sinatra.
Nia Guzman melted hearts on Instagram by posting another adorable snap of her daughters Royalty and Sinatra.
Nia is clearly in love with her two little princesses and can't stop raving and posting about them.
After welcoming little sister Sinatra LA 4 months ago, Royalty can look forward to yet another sibling.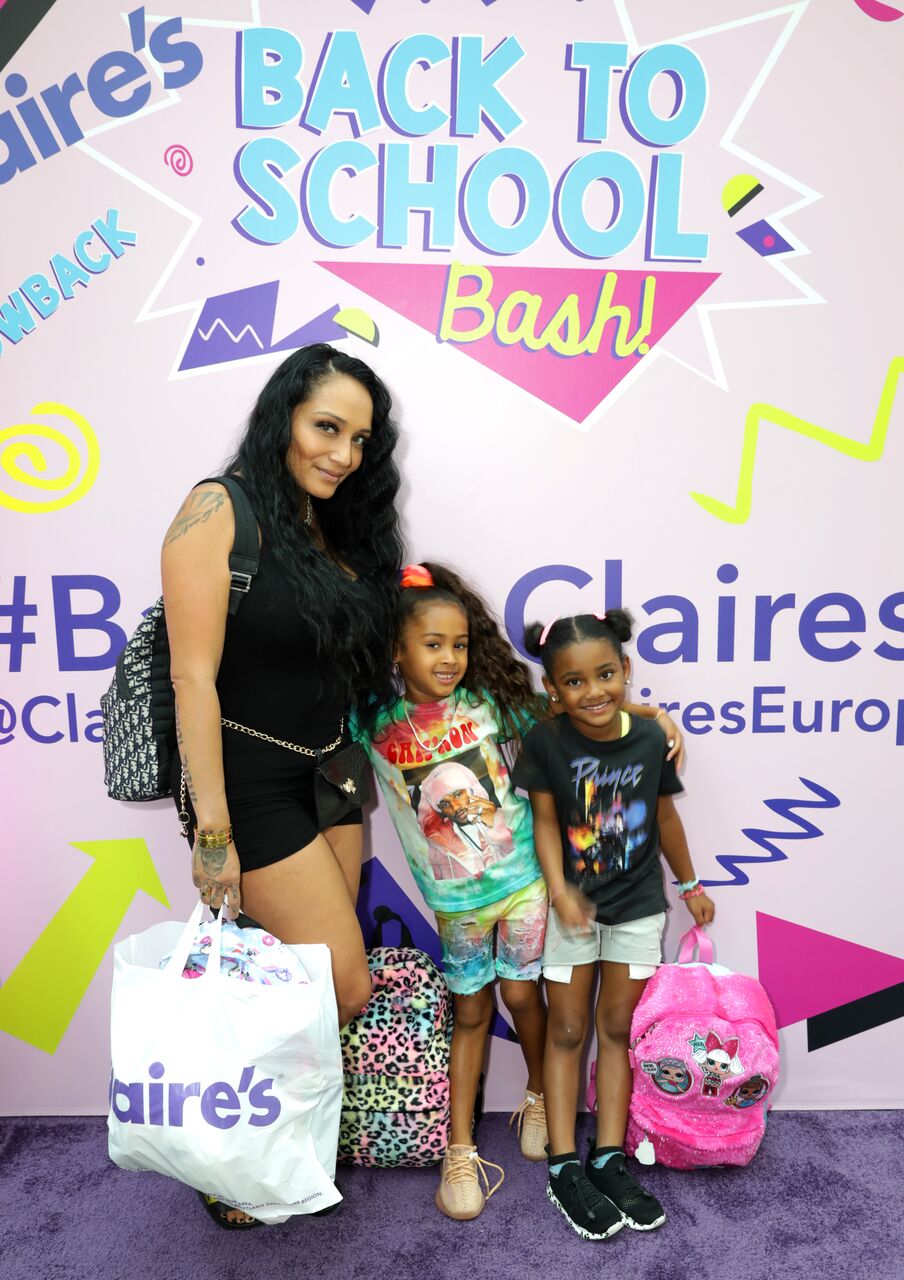 Nia Guzman with daughter Royalty Brown and a little friend/ Source: Getty Images
BIG SISTER AND LITTLE SISTER
In the most recent photo, Royalty, whom Nia shares with rapper Chris Brown has her arm wrapped protectively around her baby sister.
Five-year-old Royalty and 4-month old Sinatra are wearing matching outfits. Both are in black and gold leggings, while Royalty wears a white T-shirt and Sinatra wears a black top.
ROYALTY BROWN IS A BUDDING MODEL
At just 5, Royalty already has a successful career as a model and did a fashion shoot for ZIZTAR on October 25 where her professionalism and cool poise were notable.
CHRIS BROWN IS A HANDS-ON FATHER
Even though Chris is no longer in a relationship with Nia, he is a very present dad for Royalty and had a message for slacker dads on Instagram. He wrote:
"IM DOING MY BEST to allow my child to grow and teach me to be better. ALL THE FATHERS OUT THERE WHO DONT STEP UP TO THE PLATE, YOU ARE MISSING OUT ON WHAT LIVING REALLY IS."
ROYALTY BROWN'S FAMILY IS GROWING
After welcoming little sister Sinatra LA 4 months ago, Royalty can look forward to yet another sibling.
Her father and his ex-girlfriend, Ammika Harris, are expecting their first child together, and it's a boy. Royalty will soon have another playmate.
NIA GUZAMN AND HER DAUGHTERS HAVE HALLOWEEN FUN AT A PUMPKIN PATCH
Nia Guzman took her two adorable little girls on a special Halloween adventure to a pumpkin patch.
Nia, little Sinatra and Royal Brown - whom she shares with rapper Chris Brown - had a great time picking out the best pumpkin for carving a jack o' lantern.
Nia shared a series of adorable photos on Instagram of her two daughters and herself wearing matching bright orange T-shirts printed with a Halloween theme and ripped blue jeans.
But the sweetest of the snaps shows Royalty cuddling 4-month-old Sinatra L.A., a real doting big sister.
Please fill in your e-mail so we can share with you our top stories!