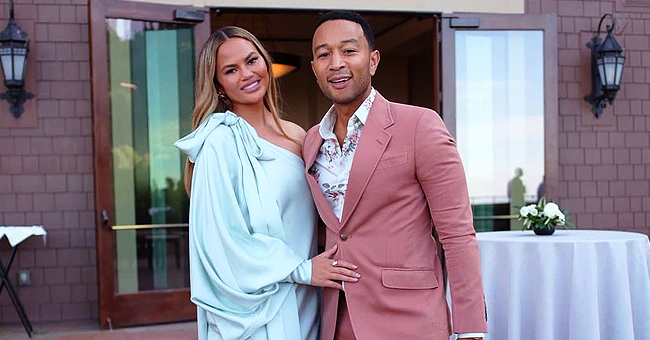 Instagram/johnlegend
John Legend, Chrissy Teigen and Their Kids Are on Vanity Fair Cover, Talk about Family & Music
Singer John Legend and his wife Chrissy Teigen stun on the cover of Vanity Fair with their children, Luna and Miles.
John Legend, his wife Chrissy Teigen and their children are on the cover of the 2019 December edition of Vanity Fair.
The celebrity family have become one of the most-watched, not only for their work (Legend as a singer, Teigen as a restauranteur) but for the sheer happiness they seem to transmit. And for Chrissy's sassy mouth, of course.
John describes himself as a "nerd" and Chrissy admits she's "a basketcase"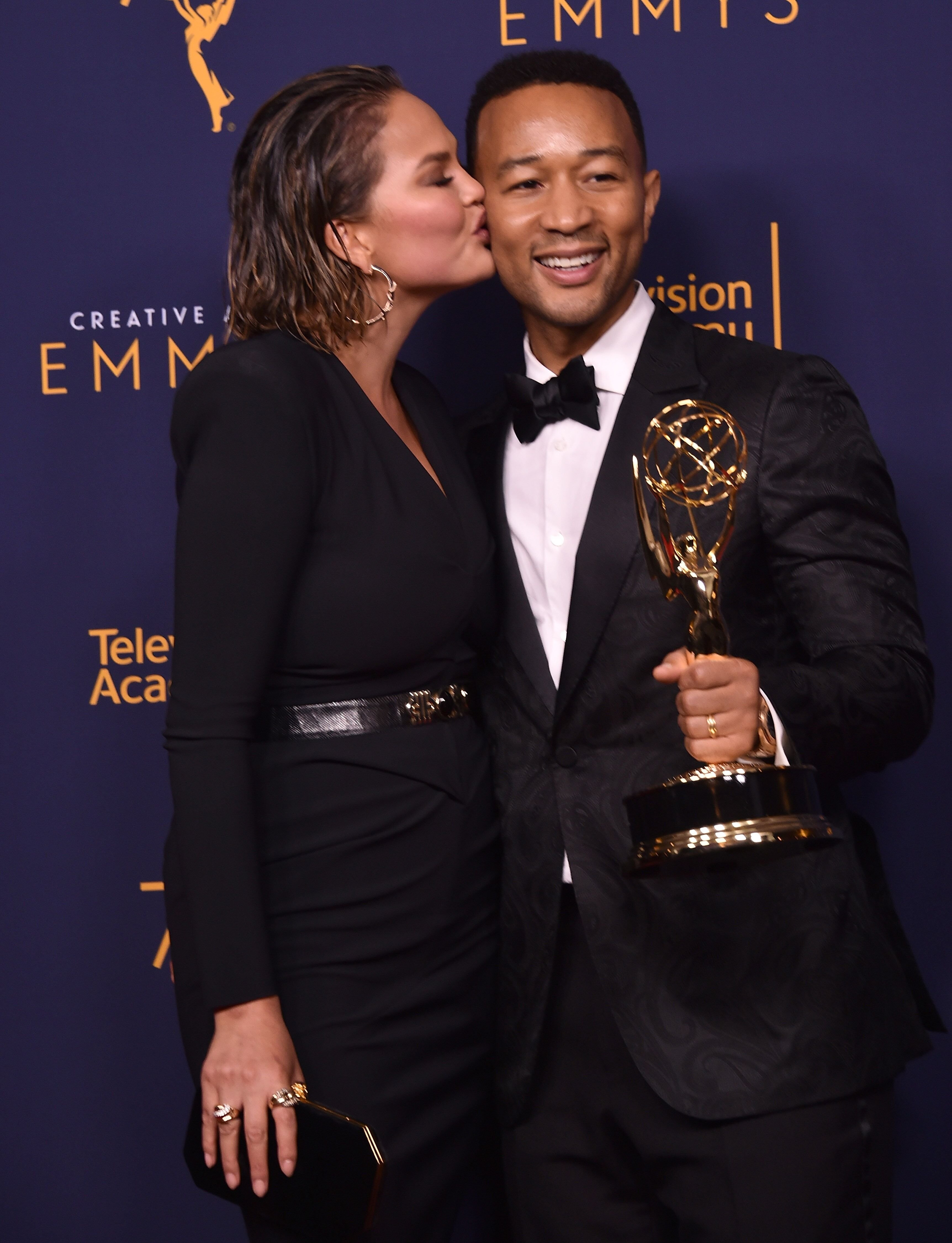 John Legend and Chrissy Teigen at the Emmys/ Source: Getty Images
THE FABULOUS LEGENDS
The cover is stunning. It shows the Legends sitting on the grass by a garden wall, a tangle of parents, kids, and so much love it's palpable.
Chrissy is wearing a spectacular flowered and flounced gown in a riot of joyous pastels, and John is classically sober in a crisp white shirt and black pants.
THE LEGEND KIDS STEAL THE SHOW
But all eyes are drawn to the adorable Legend kids. Luna at three is a mini-me of Chrissy in a pretty petal-red dress, while 1-year-old Miles is caught shirtless, and wearing only a diaper.
THE SERIOUS SIDE TO THE LEGENDS
Even though John describes himself as a "nerd" and Chrissy admits she's "a basketcase" they are in fact serene and grounded people, living a normal life in the middle of a maelstrom of fame and attention.
BECOMING THE LEGENDS
Model Chrissy Teigen and singer John Legend first met in 2007, on the set of his video for his song, "Stereo".
They went on a casual date that same night, but it was only months later that they reached out and started a relationship.
In September of 2013, they were married in a romantic ceremony on the shores of Lake Como, in Italy, and in 2016 they welcomed their first child, Luna.
In 2016 Chrissy gave birth to Miles, who looks exactly like his famous dad. Both children were conceived in vitro.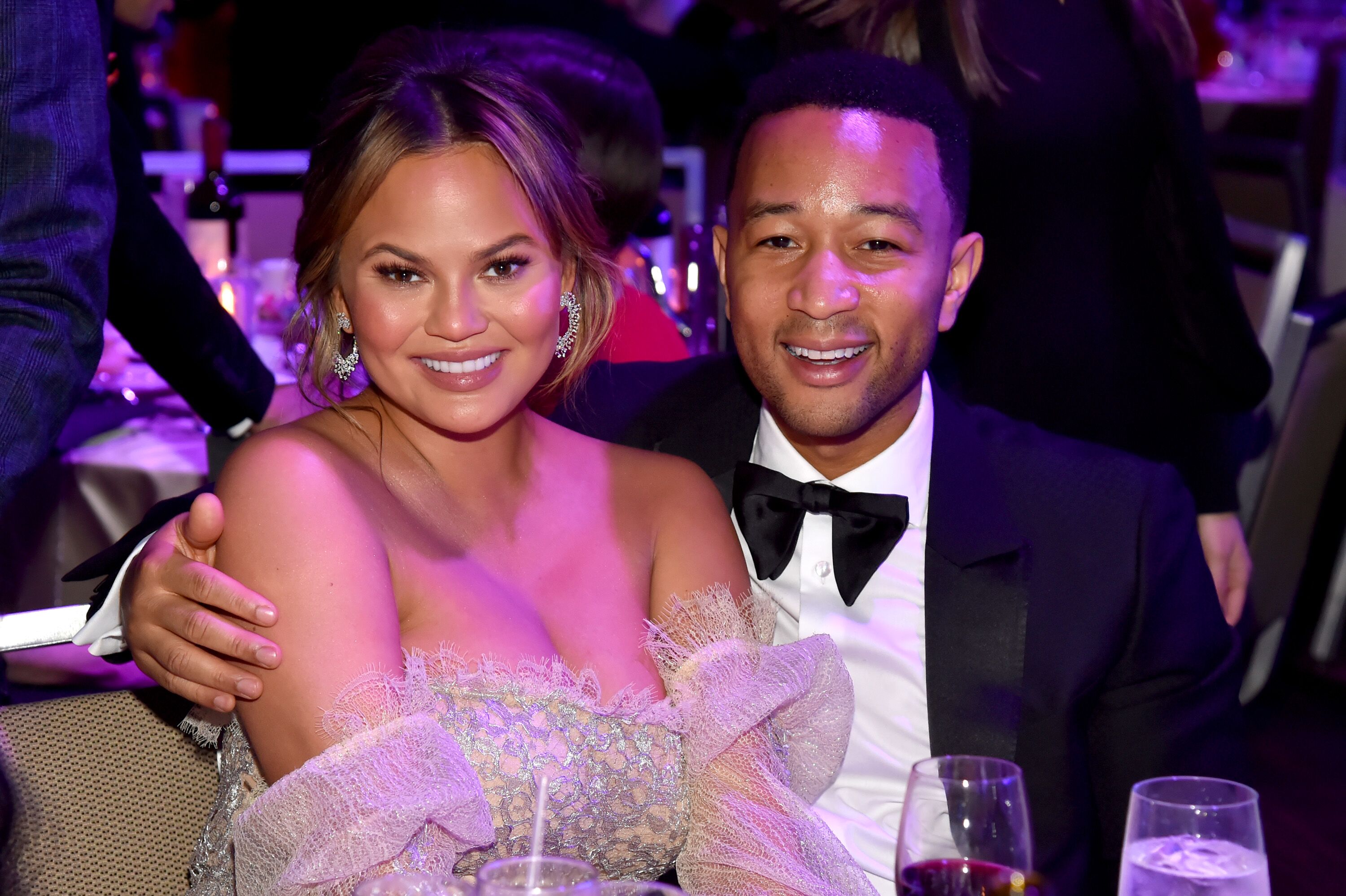 Singer John Legend and his wife Chrissy Teigen/ Source: Getty Images
WHY JOHN LEGEND AND CHRISSY TEIGEN SHARE THEIR CHILDREN ON SOCIAL MEDIA
Many celebrities opt to keep their children out of social media, or when they do post snaps of the little ones, they blur their faces or show only their backs.
But Chrissy Teigen and John Legend have never been shy with sharing their children, 3-year-old daughter Luna and 1-year-old son Miles, on social media.
Chrissy addressed the issued honestly and openly. She said:
"I know a lot of people who make the conscious decision to blur out their kids' faces. I worry. What must they think of me? They must think I'm insane."
As a mom, Chrissy keeps a sharp eye out for Internet trolls and is well known for her snappy and scathing wit. Few trolls have the courage to face down Mrs. Legend...
Please fill in your e-mail so we can share with you our top stories!