Sweet and True Keanu Reeves Stories That Remind Us Why We Love Him so Much
Reeves has entertained an entire generation with its acting skills, and with its latest project, recently announced, it will continue to delight fans with one of its most popular characters. But this is not the best about him. 
Keanu Reeves does a lot of charity work and has earned a reputation for being a good guy despite the particularly difficult times he had to go through in his life. There are people who in his position simply become cynical, but he does not.
The actor is happy to see and interact with his fans and many stories circulate on the internet that proves this is true. Here are a few, but they are not the only ones, because Reeves surprises and delights its followers every day.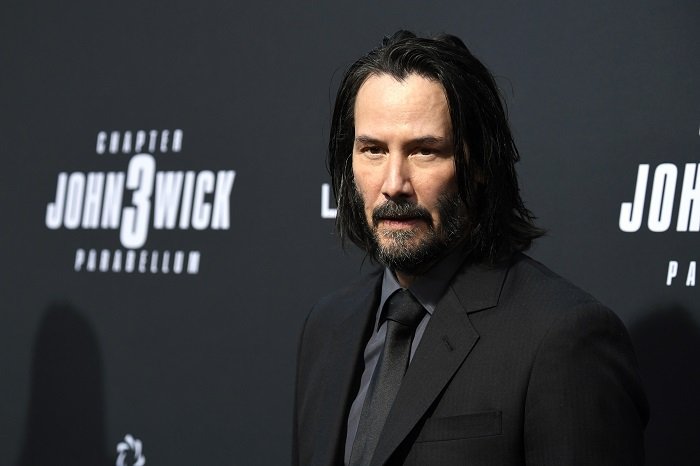 IT'S ONLY MONEY
Keanu received a lot of money for starring in the first installment of "The Matrix" in 1999, but chose to give a large portion (a total of $ 75 million) of his earnings for the second two films, to the special effects boys and the people behind the scenes who, according to him, deserved it more.
He did the same in "The Replacements," allowing producers to incorporate Gene Hackman as he demanded less money upfront for himself. So much so, that in the end, he received a 90% salary cut.
STILL LIVE THROUGH EVERYTHING
The actor has suffered a surprising amount of injuries and accidents, and continues to look good enough to continue making films, and accelerating the heart will be admired.
While he was riding his motorcycle at night without lights, Reeves crashed into the side of a mountain. He was hospitalized for a week with several ribs and a broken spleen. And, supposedly, one of the paramedics dropped the stretcher as they climbed it in the ambulance.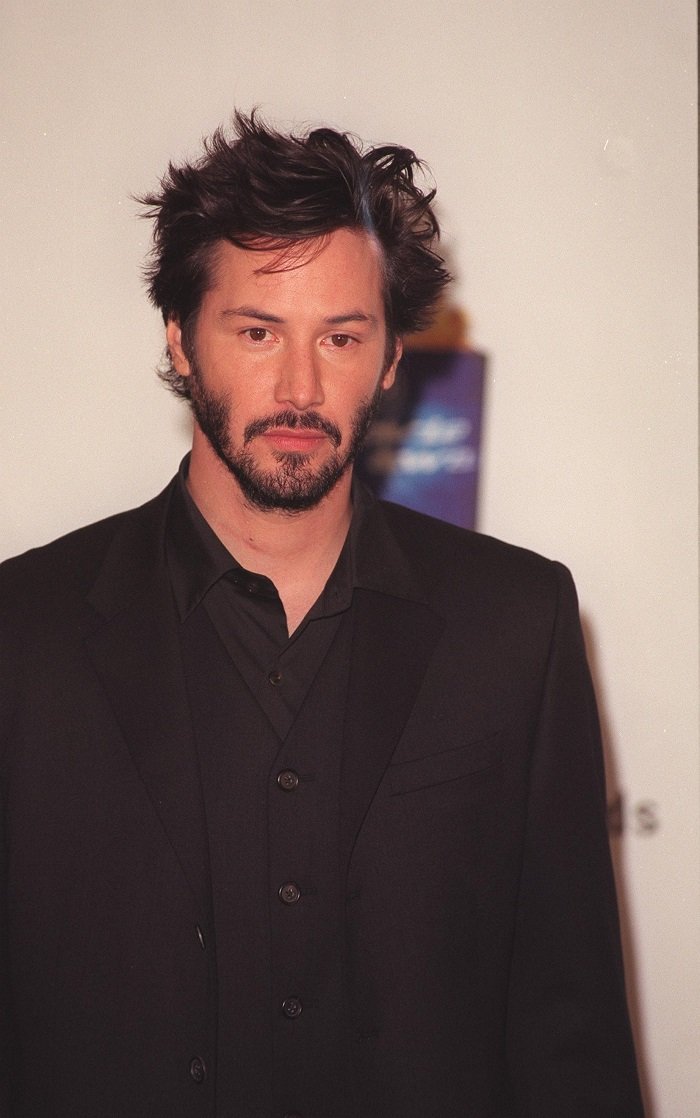 In another motorcycle accident, he broke his ankle and was left with a wide and curved scar on his right leg. One of the motorcycle accidents left him with veneers on all his teeth. He thinks it is because of hitting his face with the handlebars.
HELP WHEN NEEDED
A young woman reported that she was once injured on a road outside Los Angeles. She had no cell phone and there was no way to ask for help. Suddenly a nice black sports car stops and Keanu came out of it.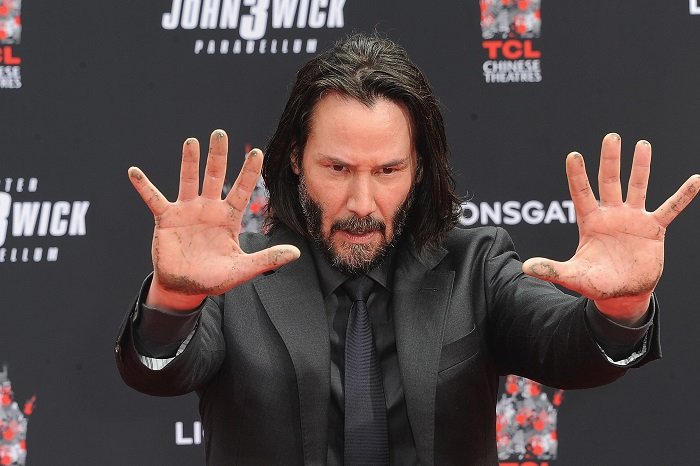 He couldn't get the car to start and called AAA for her. After they towed her car, he offered to take her home, which she accepted. He drove around 50 miles outside his destination just to take her home. As a gentleman, he left her at the door, gave her his phone number and told her to call him if she needed more help."
HE SPEAKS WITH ANYONE
One of the most famous stories happened in 1997 when he was seen talking to a homeless person. Apparently, he was doing something on the streets of Hollywood and ran into this man.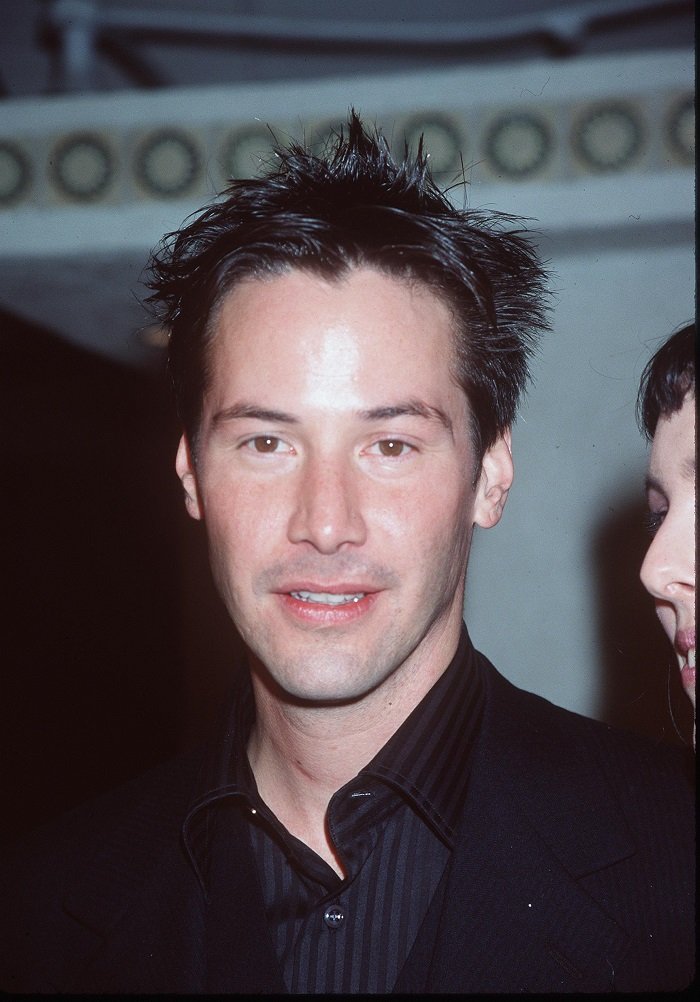 Then they shared drinks, snacks and listened to the stories of the man, lying on his back, clearly interested in what the man was saying. Everything could have gone unnoticed if some paparazzi had not stopped and noticed the two in a deep conversation.
RAIN PROOF PATIENCE
Reeves was once out of his own farewell party of the movie "Daughter of God" for 20 minutes because he didn't want to bother. Instead of going to the front of the line to complain to the doorman, he just waited patiently for his turn in the rain, he didn't come to say: "Hey, I'm Keanu Reeves, you know? Don't you recognize me?" Although it was his own party.
"I didn't know they were making him wait, and he didn't say anything! He's a very relaxed person," recalled the horrified club owner.
SO MUCH IN REALITY
Known for his silly "Bill and Ted," Keanu has not been considered as someone intelligent. When he became famous, many people became angry at his whim of Los Angeles and his predilection for taking stupid but pretty characters.
Keanu's response to this was brilliant, he described himself as a jerk, he can't help it. He went on to say that there are intelligent people and silly people. Maybe he's silly, but also very nice, and that's what counts.
GAY OR NO GAY…? THAT IS THE QUESTION…
His reaction to rumors about his sexual preference is absolutely incredible. Apparently, there was a rumor that he was romantically involved with David Geffen.
His answer?  He said that for a while, people talked that he and David Geffen had married. That left him amazed, not so much because they thought he was gay, but because they thought he could get such a sexy guy. Amazing.
Keanu is definitely a man out of the box; many in Hollywood should take an example of him and be better people. Frankly having good human beings helping to make this a better world, where they are, makes a big difference.
His fans will continue to wait for the new productions in which he participates; they will continue waiting to find him at the airport, the bookstore or the supermarket. After all, it's just a normal guy who has decided to live interested in people in reality and doing the right thing.