Christina Anstead of 'Flip or Flop' Melts Hearts with Photo of Baby Hudson Dressed as a Vampire for Halloween
Christina Anstead's newest bundle of joy is all shades of adorable in his Halloween outfit, and we can't help but fall in love!
Christina Anstead's newborn Hudson London is just a little over 2 months old, and he is already the ultimate heartbreaker! In honor of Halloween, his mom Christina dressed him in the most adorable costume.
As seen in photos shared on Instagram by the "Flip or Flop" star, baby Hudson was dressed as a Vampire for the festivity, a super cute one at that.
"OMG!! Cutest vampire ever."
The little one flashed a heartwarming grin in his red and black vampire attire with the cape lying under his head. The proud mother captioned the sweet post:
"Our little 8-week old vampire baby. He loves to be in dark, cool rooms, so this is fitting. #HudsonLondon."
A fan congratulated the little one writing:
"Happy first Halloween Hudson."

Another gushed:
"OMG!! Cutest vampire ever."

This fan asked:
"How is he 8 weeks already? So adorable!"

Afterward, Hudson had a costume change as his mom dressed him in an adorable onesie that had "Casper the Ghost" printed all over it.
Despite how sweet and heartwarming baby Hudson looked in the photos, Christina admits that motherhood isn't as picture-perfect as it looks.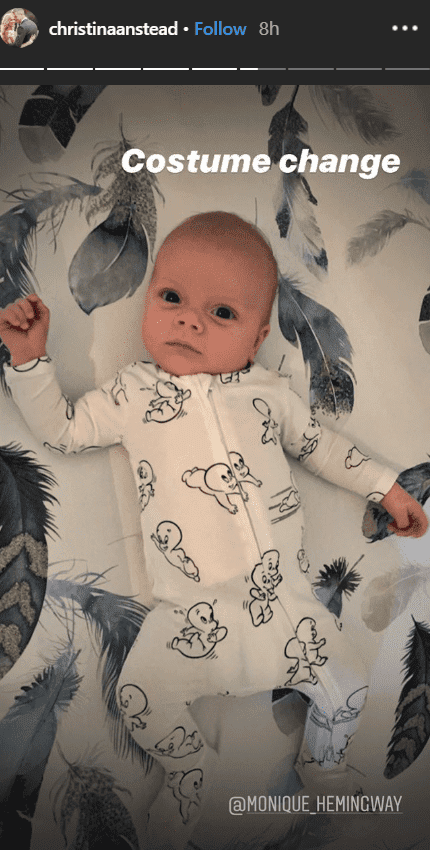 As reported by PEOPLE, the "Christina on the Coast" star took to Instagram last month to get real about the struggles of motherhood. 
In the post which showed a selfie Christina smiling beside a sleeping Hudson, the reality star explained that she was dropping her daughter Taylor off at school, and Hudson was screaming during the ride. Shedding light on the pandemonium, Anstead said that she was "looking like a hot mess."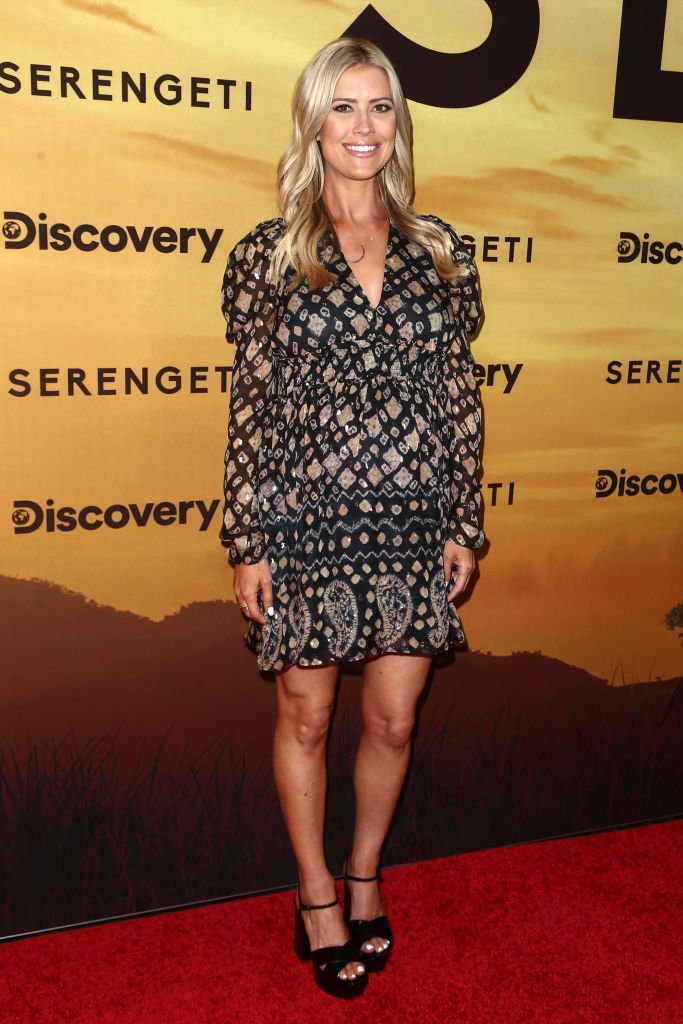 Christina then recalled something that her eldest kid said during the trip. She said:
"She said, 'mom, do paparazzi still follow you around?' And I said 'no, not lately. Why?' She said, 'well what if they got a photo of you looking like THAT?' ?? I'm like, 'I wouldn't care, that's the least of my worries.'"
The 36-year-old then got real about the hard times of having a newborn, writing:
"Newborn life is hard. It's not all Instagram filters of perfection that people put out there. [expletive] that. That's so misleading for new moms. I haven't been online or posting much because my hands are full - literally. Huds is definitely a tough baby."
Regardless of how troublesome Hudson might be, his parents Christina and Ant, are still having their best time. 
The motor specialist revealed to PEOPLE that he and his wife have a weird synergy that makes them the perfect fit.