LeBron James' Wife Savannah Looked Amazing as Medusa for Halloween While the NBA Star Dressed up as Edward Scissorhands
Savannah and LeBron James stunned on Halloween as the mythical Medusa and  Edward Scissor Hands.
Halloween gives people a chance to reinvent themselves, slip into an alien skin, let out the inner monster, or the hidden romantic.
And that is what NBA star LeBron James and his wife Savannah did, to spectacular effect.
LeBron became another fantastic creature, this time from the Tim Burton movie starring Johnny Depp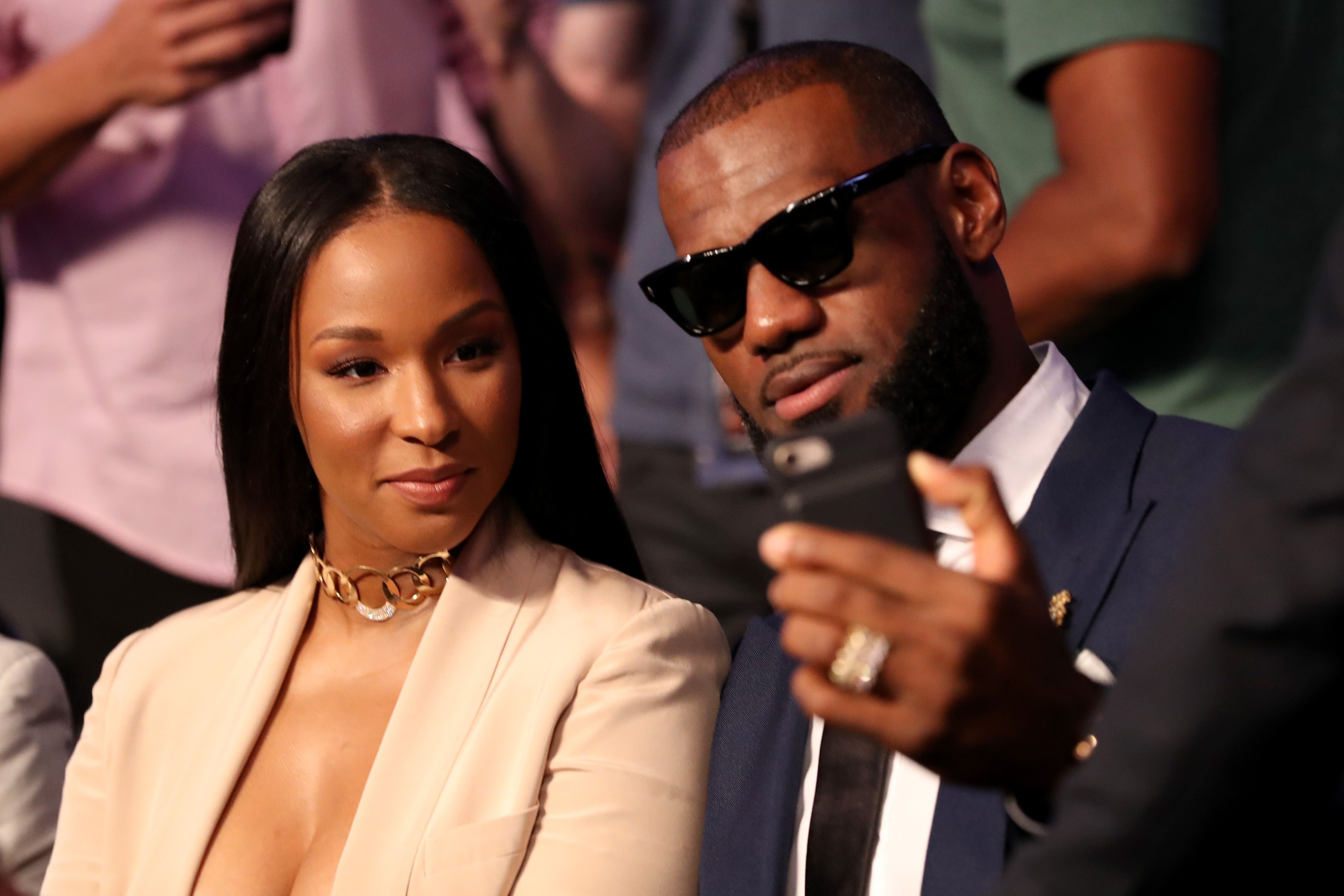 SAVANNAH JAMES TRANSFORMED HERSELF INTO A MYTHICAL MONSTER
Savannah became the dreaded Medusa of Greek mythology. Once a priestess of Apollo, the beautiful Medusa, and her sisters were transformed by the vengeful god into monsters with living serpents for hair, and a stare that turned men to stone.
A more perfect Medusa cannot be imagined than Savannah. In her costume designed by Michael Costello and makeup by Alex Faction, she was transformed.
DEADLY BEAUTY INCARNATE
Savannah shared a photo of herself in her ensemble on Instagram, bathed in a gory red light, her head writhing with snakes. She captioned it:
"Don't look into her eyes.....???"
Comments from her famous friends showered in, with La La Anthony writing:
"Yes??‼️‼️??❤️❤️ killed this!"
LEBRON JAMES CHANNELED TIM BURTON'S MOST ROMANTIC CREATION
LeBron became another fantastic creature, this time from the Tim Burton movie starring Johnny Depp, "Edward Scissorhands," a tragic. romantic figure: the man who only wants to love and be loved, but whose touch is deadly. He captioned his photo:
"LeDward Scissorhands ⚔️ Happy Halloween beautiful people ???☠️?"
A STRIKING COUPLE
LeBron and Savannah could turn heads in sackcloth, and in their fabulous costumes they were showstoppers.
It's hard to believe this couple has been together since high school and shares three children; sons LeBron Jr. 15, Bryce 12, and daughter Zhuri, 5.
LeBron and Savannah are still as in love as ever, and it shows with the NBA star frequently praising his beautiful wife publicly.  
SAVANNAH JAMES IS A SCARY LADY
This year, Savannah James was Medusa, the monster with hissing snakes for hair and a stare to turn men to stone, and last year she chose an equally scary character to embody.
She shared a photo on Instagram of her 2018 Halloween costume and it was frightening.
Savannah was a Zombie with dead grey skin, streaked with black, eery white eyes, and rotting fingertips.
But that doesn't mean she wasn't elegant. She wore a grey turban and several pieces of silver jewelry that contrasted beautifully with her living-dead flesh.