Little Girl Who Played Annie Is All Grown up and Almost Looks Unrecognizable
She reached worldwide fame by playing one of America's most iconic comic strip characters in 1982 John Huston's film "Annie," but more than three decades the former child star looks completely different.
48-year-old former child actress Aileen Quinn was chosen out of 20,000 applicants to star as the orphan Annie in the comedy-drama film of the same name directed by the legendary filmmaker John Huston, and she ended up stealing the show.
In "Annie," the curly-haired freckled redhead girl debuted not only as an actress but also as a singer, and while she has been mostly away from the cameras, she has remained in show business thanks to her passion for music.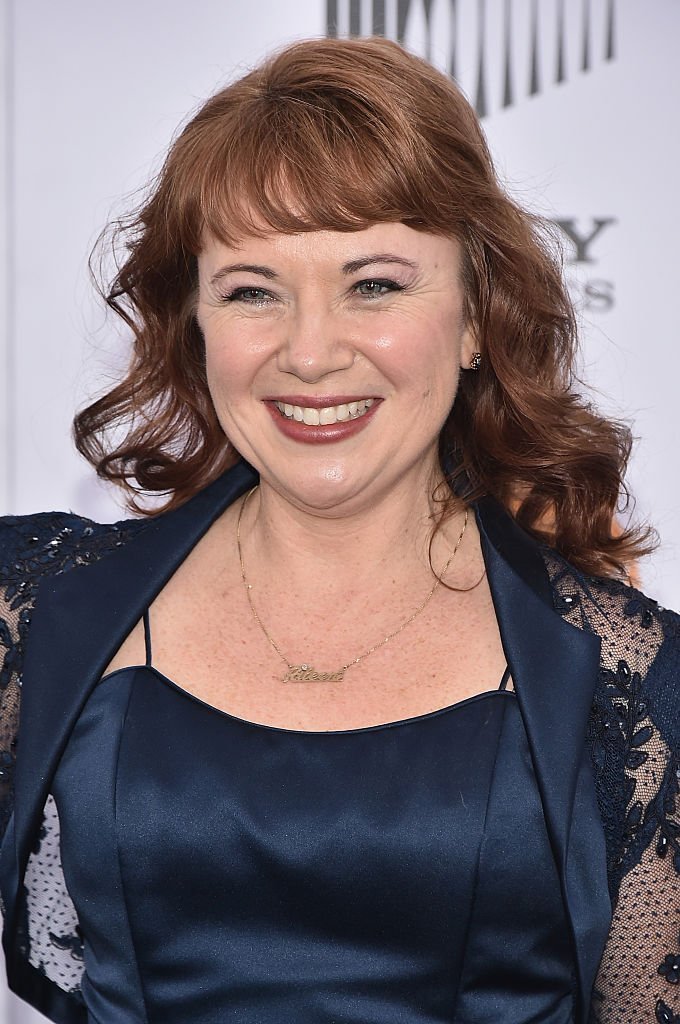 BEGINNING
Aileen Marie Quinn born in Yardley, Pennsylvania, on June 28, 1971. She is the oldest child of Helenann Quinn and Andrew Quinn Sr. She is the older sister of Andrew Quinn Jr. Aileen began dance lessons when she was four years old, she studied ballet and tap.
Her mother, Helenann who was a TV, radio, and stage singer/actress when Quinn was young, introduced her to show business. Quinn begged to audition for a part in a local community theater production of Annie Get Your Gun and won a part.
Loved working with Aileen Quinn on #Annie, released 34 years ago today #1982 #happy #memories #movie #choreography pic.twitter.com/c5uNI5BycV

— Dame Arlene Phillips (@arlenephillips) June 18, 2016
She did a few additional shows in community theater, a small role in the film "Paternity," and commercial work in NYC. Then, she spent a year auditioning to eventually land the coveted part of Annie and beating out 8,000 other hopefuls competitors.
SUCCESS
After the success of "Annie," Aileen became one of the youngest actresses of her time. As a result, the actress was as in demand for commercial work as she was for mainstream TV and film gigs.
Young Quinn also did some pre-Annie gigs, like a 1979 commercial for a series of Mattel toys called Gorgeous Creatures Dolls and for Planters Cheese Balls — an appropriately "redheaded" species of snack food, so to speak.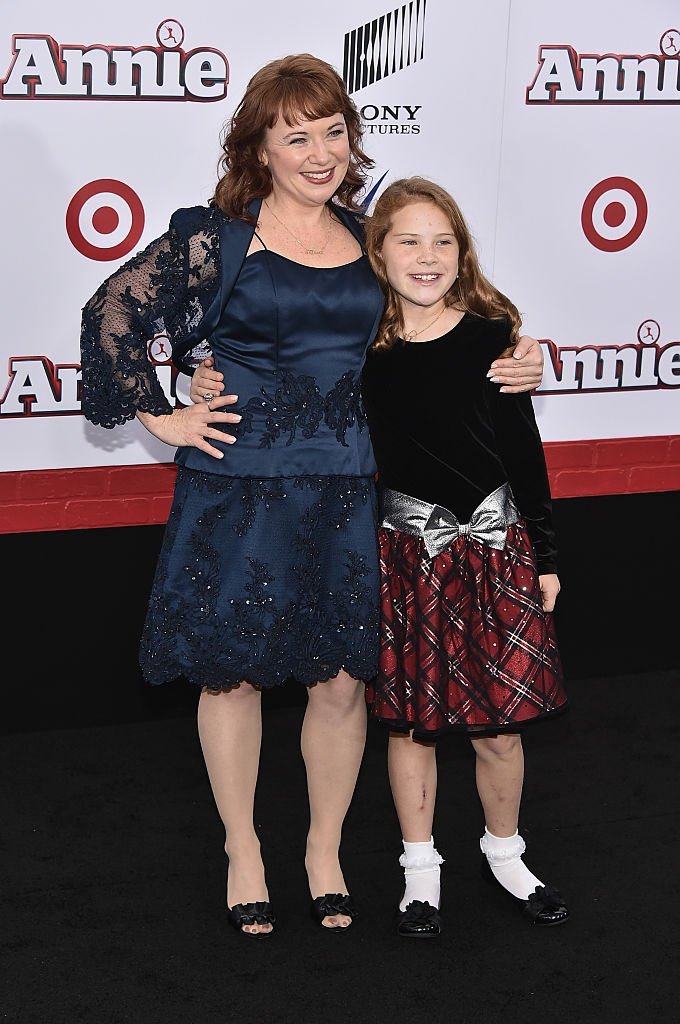 Though the movie starred Broadway and cinematic giants like Carol Burnett, Bernadette Peters, and Albert Finney, it was Aileen Quinn as Annie who stole the spotlight.
The film opened to mixed reviews but was nominated for Best Production Design and Best Song Score and it's Adaptation at the 55th Academy Awards. It's hard to believe that the movie is now over 32 years old.
OTHER SHOWBIZ WORK
Quinn was nominated for a "Worst New Star" Golden Raspberry (Razzie, an anti-Oscar's) award in 1983 for reasons that remain unclear to this day. What exactly did critics expect from a young girl playing a legendary character?
What does 'little orphan Annie' look like now? Actress Aileen Quinn is all grown up... https://t.co/mq2q50Xk8h

— The Bonfire (@TheBonfireSXM) March 18, 2019
Afterwards, she also featured in 1983's "The Charmkins" and she went on to star in another less popular movie called "The Frog Prince" in 1986. She also served as the voice of Dorothy Gale in a 1982 cartoon version of "The Wizard of Oz."
Quinn was under a seven-year contract to make more Annie films, but they never happened. So, she decided to turn her attention elsewhere. She continued touring America, doing Shakespeare for the London Academy of Music and Dramatic Art.
TAKING A BREAK
At the age of 18, Quinn decided to take some time off from acting and focus on school. Aileen Quinn graduated from Drew University in 1994. She was a language major with a minor in political science.
Tim Curry's Annie co-star Aileen Quinn says he's 'hanging in there' http://t.co/OQ70CU0YY1 pic.twitter.com/hzmN2JahWi

— Daily Mail Celebrity (@DailyMailCeleb) June 11, 2015
Also, she is a member of Sigma Delta Pi, a Spanish honor society, as she is fluent in Spanish. She spent six months with a family in Chile as part of an exchange program, and considers it one of her life's most rewarding experiences.
After graduating, once again took to the stage. In 1994, she appeared as Bette in "Oliver at Paper Mill Playhouse". Quinn toured the U.S. in various stage productions including "Fiddler on the Roof" and "Peter Pan."
Quinn appeared in a few small roles in independent films between 2006-2010, most notably portraying Lily in "Annie" at Theatre Aspen.
NOT ONLY AN ACTRESS
Double the Annie, double the fun! Aileen Quinn stops by the #AnnieMovie Premiere in NYC! pic.twitter.com/7lgUBBJmgT

— Annie Movie (@AnnieMovie) December 7, 2014
Quinn also hosted Generation Gap, an interactive sitcom used to teach kids how to resolve conflicts. It was written and directed by filmmaker Edna Harris and aired on PBS in 2004. Quinn played a minor role in the 2009 film "Multiple Sarcasms," starring Timothy Hutton and Mira Sorvino.
At present, Quinn is the lead singer of the LA-based rockabilly band named, of course, after one of comic strip Little Orphan Annie's favorite catchphrases, "Aileen Quinn and The Leapin' Lizards," and they sing classic hits from the 50's and 60's.
As of 2012, Quinn was still an adjunct professor in the arts at Monmouth. Her job at the university was initiated after she participated in a fundraiser for the school. Soon afterwards, Quinn was presiding over "a theater course for non-majors" and then an "Acting for TV class the year after that."
Quinn also recalled her relationships with Albert Finney and Bernadette Peters. And she has a particularly special relationship with Tim Curry, despite the "bad guy" role he played in the film.
They've released a CD titled Spin Me, as well as a few other offerings. They've also played at some pretty impressive venues, including Los Angeles famed Whisky a Go Go and even Disneyland itself