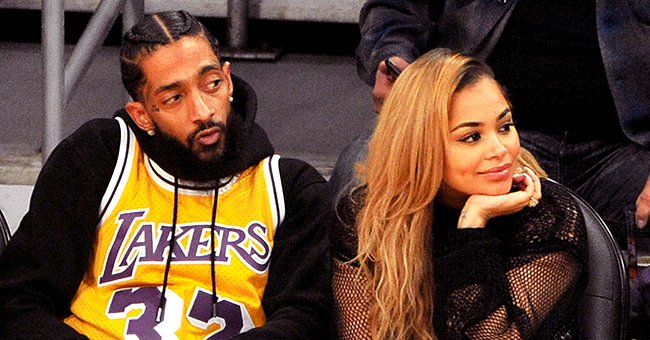 Getty Images
Lauren London & Nipsey Hussle's Sister Samantha Smith Share Loving Tributes on His Daughter Emani's 11th Birthday

Emani Asghedom just turned 11-years-old, and her aunts Lauren London and Samantha Smith made sure to greet the beautiful girl on Instagram to send her some birthday love.
The late Nipsey Hussle's eldest daughter just turned 11, and while her dad isn't around to celebrate with her, Lauren London and her dad's sister Samantha Smith made sure to shower her with all the love and care to try to make up for it.
Samantha Smith was granted custody over Emani together with Nipsey's mom, Angelique, and his brother, Sam, while the little girl maintains a close relationship with her late father's longtime girlfriend, Lauren.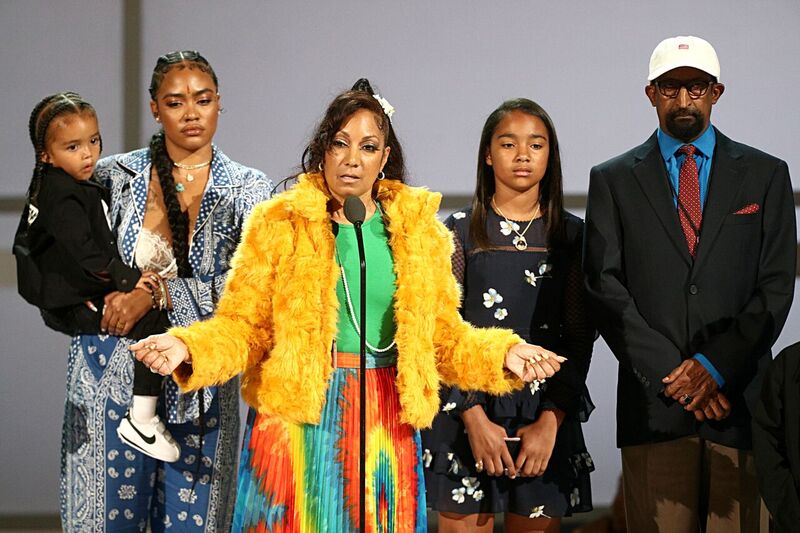 Nipsey Hussle's family during the rapper's funeral | Source: Getty Images/GlobalImagesUkraine
Samantha's Warrior Princess
Now that the little girl is under her care, Samantha decided to give their fans a glimpse of how she feels about Emani, whom she calls her warrior princess.
"Happy 11th Birthday to my Warrior princess. You are a strong courageous powerful fearless Leader with a bright Soul and an insightful Mind. I love you endlessly and am here to celebrate life with you every step of the way!!"
Lauren's Favorite Little Being
Meanwhile, Nipsey's longtime girlfriend Lauren also made sure to celebrate with the little girl, calling her one of her "favorite little beings" on her Instagram story.
"Happiest Birthday to one of my favorite little beings Mani Mon THE GREAT."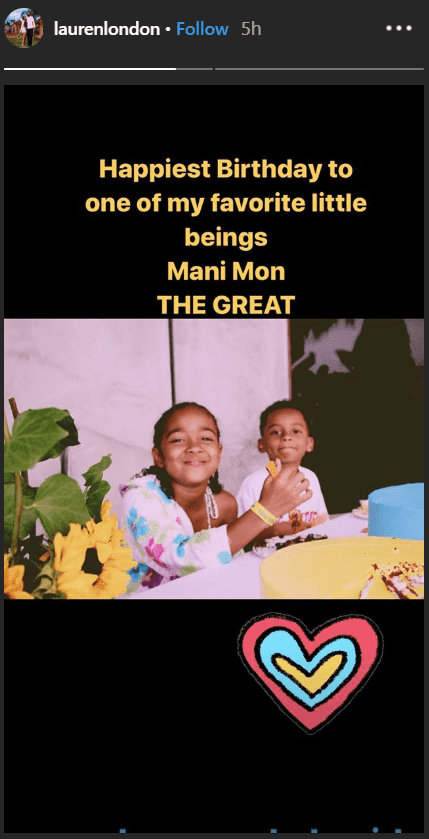 A screenshot of Lauren London's greeting to Emani Asghedom on her 11th Birthday | Source: Instagram/Lauren London
The Asghedoms' Custody Battle
It came as a surprise to many when the late Nipsey Hussle's family battled Emani's mom, Tanisha Foster, in court. The Asghedoms claimed that Foster was not fit to take care of Nipsey's child, and sought for primary custody.
A judge signed off on this decision, and Nipsey's immediate family were appointed guardians of Emani, much to the disapproval of Foster. Despite this, they worked on a visitation schedule for the distraught mom.
Guardianship Over Kross' Funds
Meanwhile, after the discovery that the late rapper put up a trust fund for both his children that leave them with approximately $1 million each, his longtime girlfriend Lauren London was given custodianship of their three-year-old son Kross' estate.
Emani's inheritance will be under the custodianship of Nipsey's immediate family members until she turns of legal age.
Happy Birthday, Emani!
Please fill in your e-mail so we can share with you our top stories!