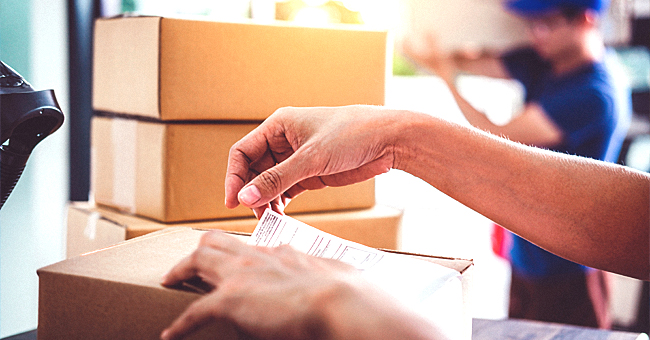 Shutterstock.com
Daily Joke: A Guy Sees a Middle-Aged, Balding Man Sending out Valentine's Day Cards
This hilarious story will make you burst out laughing.
One day, a young man walks into a post office and sees a middle-aged, balding man standing at the counter systematically pasting "Love" stamps on bright pink envelopes with hearts all over them.
After finishing pasting the stamps, he then takes out a perfume bottle and starts spraying scent all over them.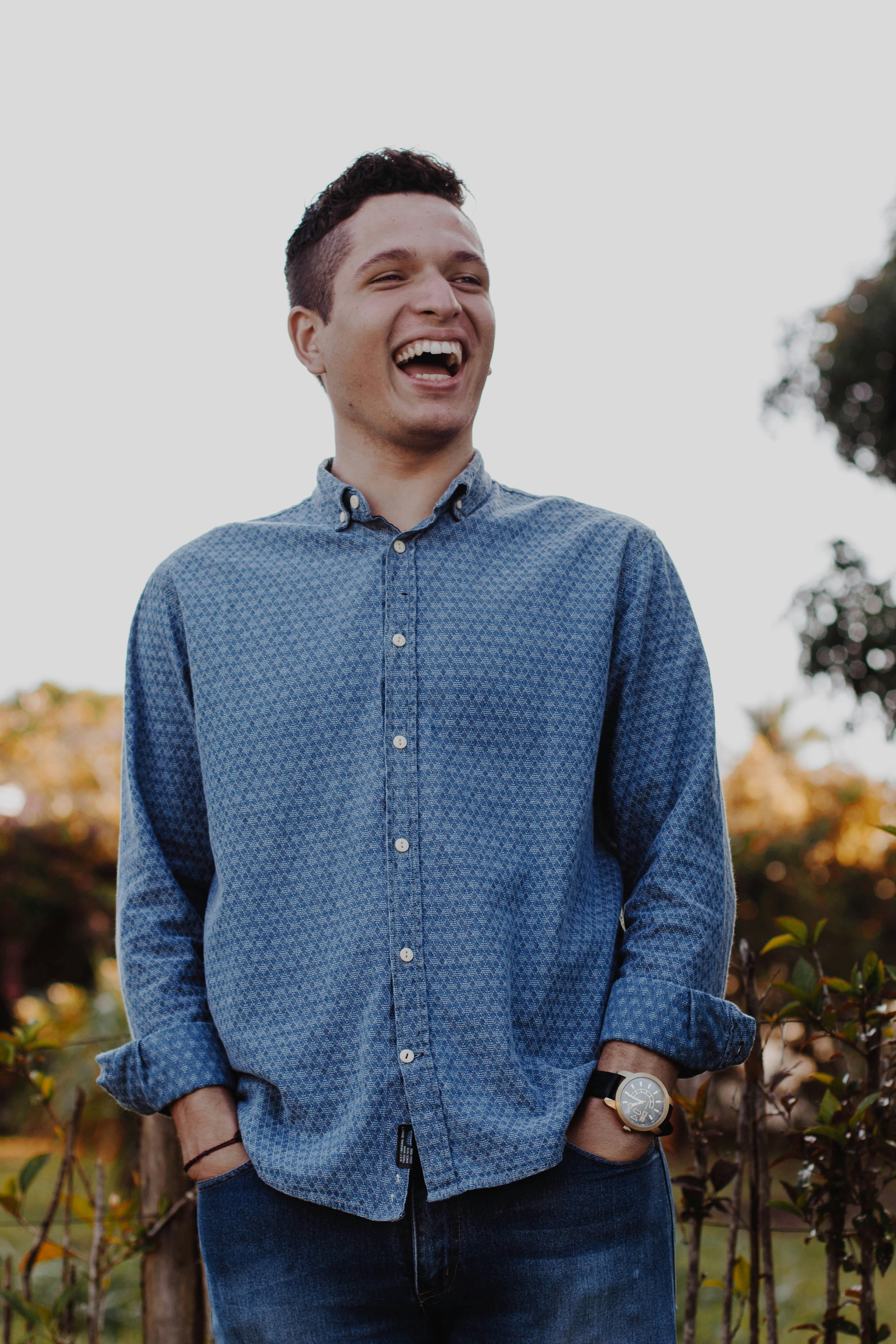 Young man laughing. | Photo: Pexels
The young man watches with a puzzled face. His curiosity then gets the better of him. He walks up to the balding man, who is engrossed in what he is doing.
"What are you doing," the young man asks.
The balding man replies: "I'm sending out 1,000 Valentine cards signed: 'Guess who?'"
"But why?" asks the young man.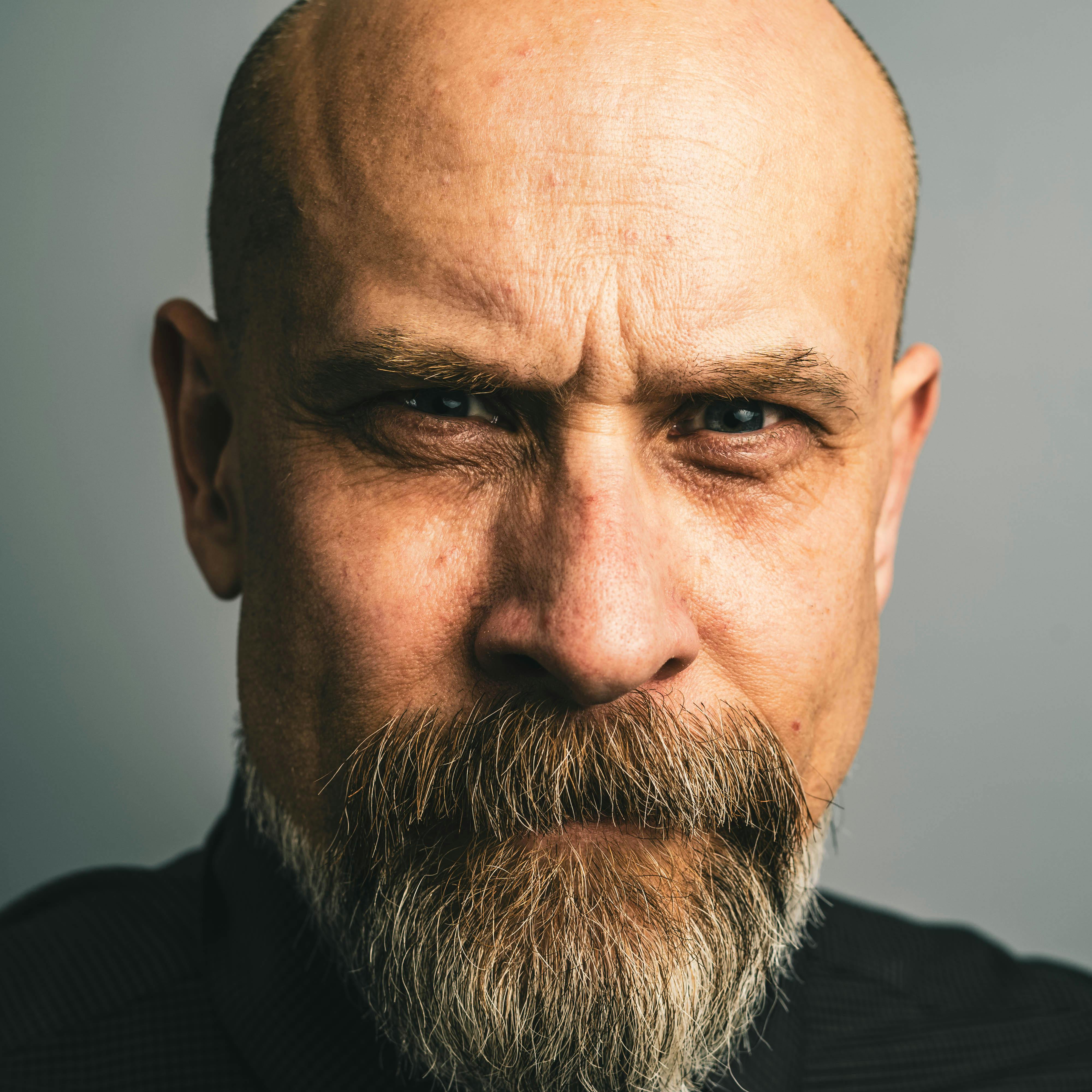 Bald man with a serious facial expression. | Photo: Pexels
The older man replies: "I'm a divorce lawyer."
What a way to rake in more money! Here's another joke about love and marriage.
A
young couple
, very much in love, has a fatal car accident on their way to a court to exchange marriage vows.
Outside heaven's gate, they wait, holding hands, for St. Peter to do the paperwork so they can enter.
Happy young couple at outdoors. | Photo: Freepik
When St. Peter finally shows up, they anxiously ask him if they can get married in heaven. They can wait to seal their love even in the afterlife.
St. Peter says, "I don't know, this is the first time anyone has ever asked. Let me go find out."
The couple waited for a couple of months and begin to wonder if they really should get married in Heaven.
Couple looking at each other's face and smiling. | Photo: Freepik
"What if it doesn't work out?" they wonder. "Are we stuck together forever?"
After another month, St. Peter finally shows up. "Yes," he informs the couple, "you can get married in Heaven."
"Great," says the couple. "But what if things don't work out? Could we also get a divorce in Heaven?"
Angry, St. Peter slams his clipboard onto the ground.
Stairway to heaven. | Photo: Freepik
"What's wrong?" exclaims the frightened couple.
"Geez!" St. Peter exclaims. "It took me three months to find a priest up here! Do you have any idea how long it's going to take for me to find a lawyer?"
Don't forget to share it with your family and friends!
Source: Bored Daddy
Please fill in your e-mail so we can share with you our top stories!