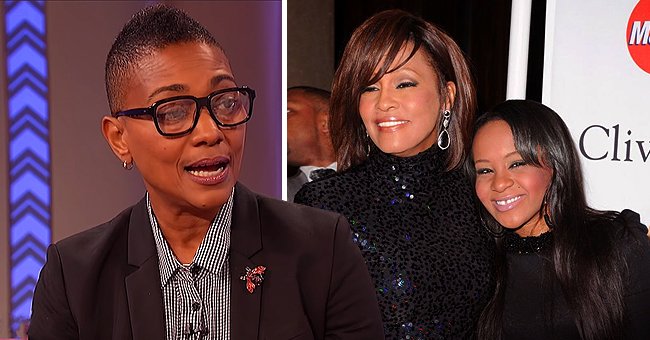 YouTube/The Wendy Williams Show GettyImages
Whitney Houston's Friend Robyn Crawford Believes the Singer Told Daughter Bobbi Kristina about Their Relationship
Robyn Crawford, who shared a close-knit relationship with the deceased singer, Whitney Houston, opens up on their relationship.
The legendary artist's friend expressed that her friendship with Whitney must have been shared with the entertainer's daughter, Bobbi Kristina, who passed away a few years ago.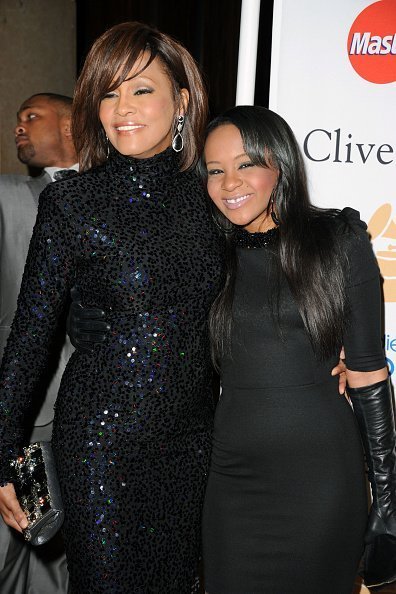 Whitney Houston and Bobbi Kristina Brown at the 2011 Pre-GRAMMY Gala on February 12, 2011 | Photo: Getty Images
ROBYN CRAWFORD'S BELIEF ON THE SHARED RELATIONSHIP
The author and activist have come out to explain some details concerning her and the award-winning singer. She gave up some information in her new memoir titled "A Song For You: My Life With Whitney Houston."
Robyn mentioned her friend's daughter in her writing. She stated that Bobbi was a child who wanted her mother's attention strongly but never really got it.
However, both Whitney and her baby girl had a unique relationship, even though she didn't make out enough time for her family due to her undisciplined lifestyle.
Crawford also hinted that the two must have shared a bit of mother and daughter relationship with each other.
Whitney's friend said that her relationship with the singer was not something Houston would have kept away from Bobbi.
Bobbi followed her mother's path in terms of drug abuse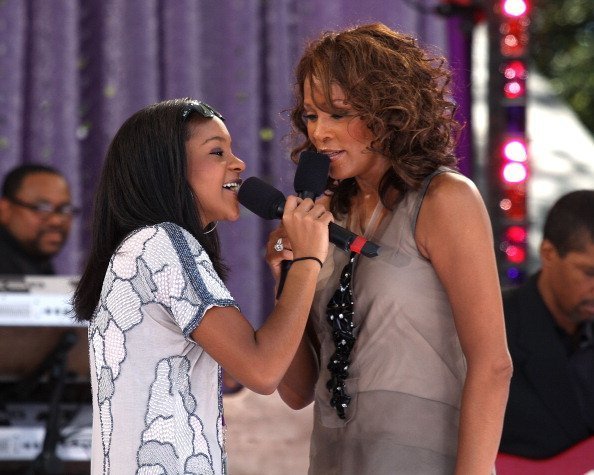 Bobbi Kristina Brown and Whitney Houston perform in Central Park on September 1, 2009 | Photo: Getty Images
The woman who against all odds has come out to own her sexuality, detailed in her book that her heart tells her the mother of one explained her personality and the nature of their bond to Bobbi.
Robyn didn't just concern herself with what Whitney told her child, but she also scripted her thoughts on the catastrophe that befell the "Dance" singer's daughter.
The writer mentioned how both mother and child fell victim to the consequences of drug abuse, which ultimately led to their end.
THE KIND OF RELATIONSHIP ROBYN AND WHITNEY SHARED
While Robyn admitted that the speculations of being in a romantic relationship with the singer were correct, she also said the deceased was quick to end the "physical" aspect of their relationship due to her mother, Cissy Houston.
Whitney's mother wasn't pleased with the closeness and regular hangout of the pair, and in 1982, the songwriter told her about this new development.
The "A Song For You" author isn't the only one who has come out to speak about her relationship with the late star.
Apart from the gossip in the media, Whitney's ex-husband, Bobby Brown, implied via an interview that if Robyn's relationship with his ex-partner were allowed to blossom, it would have kept her alive.
However, Cissy's views on the nature of the friendship between both women counter the claims that they were romantically involved.
The musician's mom said in an interview that she would have known if her daughter's sexuality was anything other than heterosexual.
OTHER DETAILS IN ROBYN'S BOOK
In the memoir, Robyn also talked about her mother, Janet, and brother, Marty. Robyn acknowledged that pouring out her thoughts and experiences in the book has helped her confront her losses.
Even though Whitney is no more, her friend still stands up for her by telling the true story about their relationship rather than let the media do it for them.
Please fill in your e-mail so we can share with you our top stories!