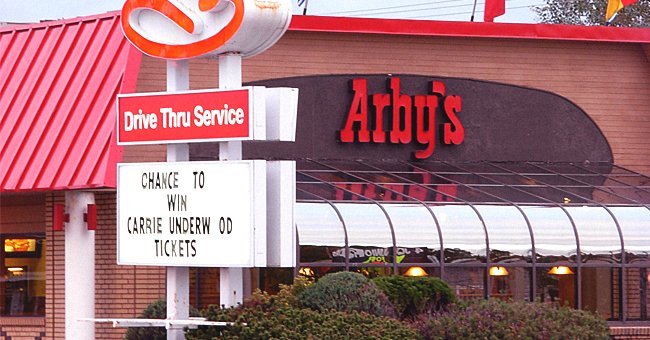 wikipedia.com
Arby's in Minnesota Sparks Debate after Posting Sign Saying Unruly Children Not Welcomed in the Restaurant
An Arby's in Minnesota created a stir recently after posting a sign on its door, which advised parents they'd be asked to leave if their children misbehaved.
A mother named Christine Hemsworth was preparing to walk inside the restaurant on October 6 with her two children when she saw the message, as reported by KARE 11.
"Notice: Only well behaved children who can keep their food on their trays and their bottoms on their seats are welcome. If you can't do this you will be asked to leave. Thanks," the sign read.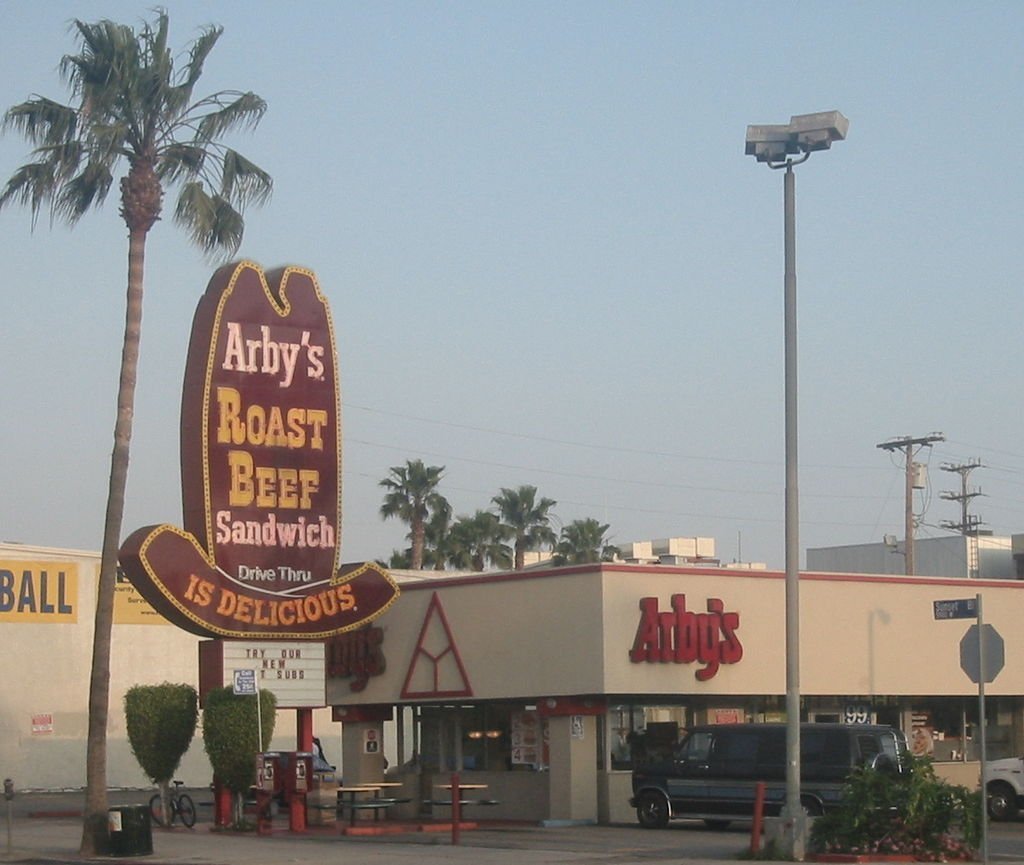 Arbys restaurant on Sunset Boulevard in Los Angeles, CA. | Photo: Wikimedia Commons
In an interview with the TV outlet, Hemsworth said:
"I was shocked to find a sign like that. It is a fast food restaurant, it's not something with white tablecloths. It's supposed to be family-oriented as far as I knew."
The mother, who is from Princeton, Minnesota, still chose to go inside to eat and said they didn't have any problems. But she confessed to being excessively mindful during the meal.
"It was kind of uncomfortable in the restaurant the time we were there," said Hemsworth.
She added, "I have a toddler. I wasn't sure if it was because they didn't want to clean up messes. I always clean up my children's mess anyways but it was an uncomfortable and stressful meal."
In an interview with TODAY, Hemsworth said:
"I'm not a complainer — I'm really not. But this just didn't sit well with me. The manager could have addressed the message to people individually, not assigned it to the general public."
Hemsworth reached out to KARE 11 to share her story, and the station reposted it on their official Facebook page, drumming up more discussion.
One person commented, "Thank you Arby's. Parents: step up and do your job. Discipline your children. The restaurant is not your maid. The other customers should not have to suffer with your children's bad table manners. Thank you Arby's for holding parents accountable."
"No they need not be punished, good for them , people go out to enjoy a nice meal in peace , be respectful of others around you, doesn't matter if its fast food or up scale restaurant, respect is what you need to be!" added another.
Meanwhile, Arby's issued the following statement to KARE 11:
"We recognize the language on this sign was insensitive. We removed it quickly, and have disciplined the manager and team working at the restaurant. It does not reflect our company values and the family-friendly environment we aim to provide in all of our restaurants."
Please fill in your e-mail so we can share with you our top stories!