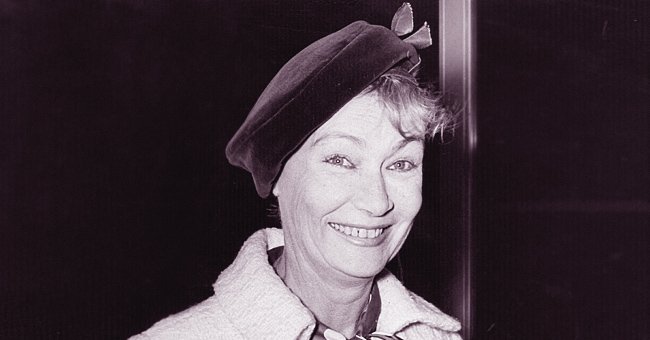 Getty Images
Veronica Lake Was One of the Biggest Hollywood Star of the '40s and Her Life Had Its Ups and Downs

She was one of the most beautiful actresses in the '40s and '50s but her career declined as soon as grew up. Her insecurities and troubles inset with co-stars put her away the cast of every Hollywood studio.
Veronica Lake was an American film and television actress known for her roles as a femme fatale and her peek-a-boo hairstyle. At the end of the '40s, her career began to decline.
In the fifties, she participated as a guest actress in many television programs and in the sixties she appeared on the big screen in the movie "Steps in the snow" that unfortunately was not well received by the audience.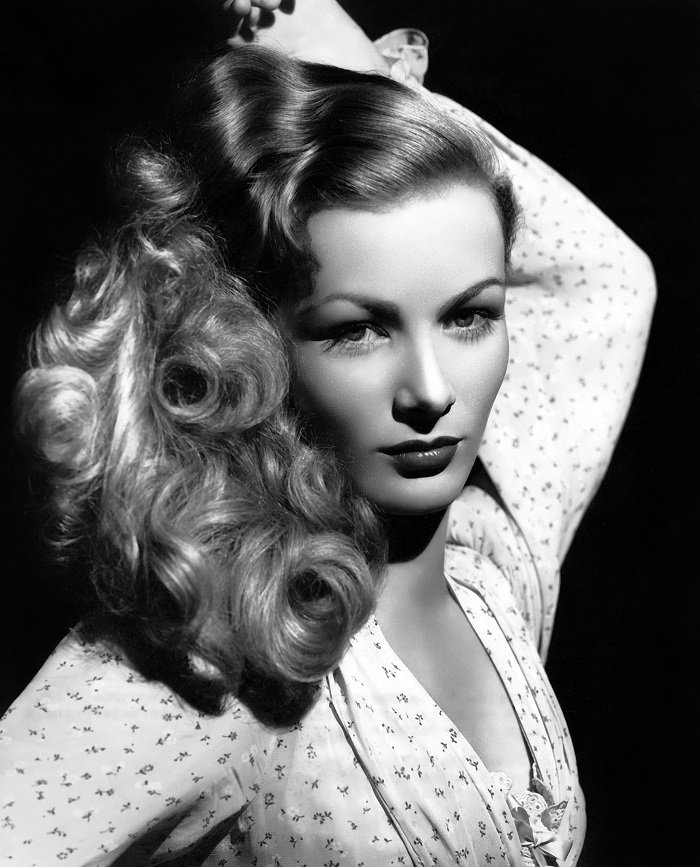 Veronica Lake I Image: Wikimedia Commons
CHILDHOOD
Born as Constance Frances Marie Ockelman, in New York on November 14, 1922, Veronica Lake was the daughter of Harry Eugene Ockelman, a worker at an oil company, and Constance Frances Charlotta Trimble.
When she was still a child, Veronica and her parents moved to Florida. At the age of five, her family had returned to Brooklyn. Unfortunately, when Connie was twelve years old, her father died in an explosion on an oil ship where he worked.
Her mother married Anthony Keane a year later, and Connie lost her last name. In 1934, when her new father was diagnosed with tuberculosis, the family moved to Saranac Lake, where Veronica enjoyed water and outdoor activities.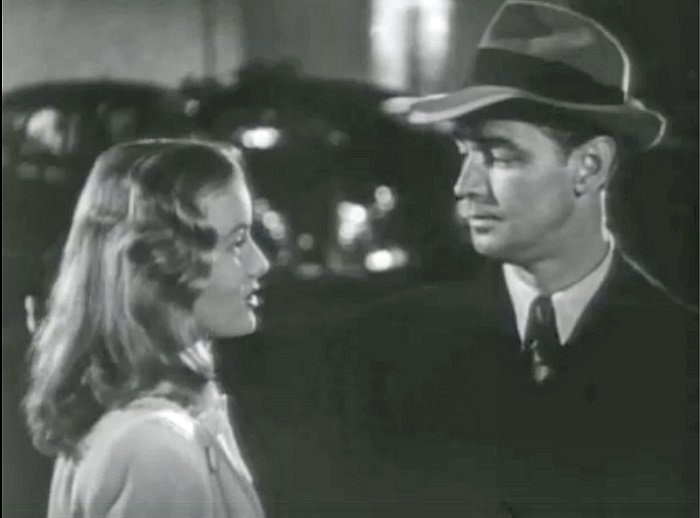 Veronica Lake I Image: Wikimedia Commons
STARTING HER CAREER
Two years later, Connie graduated from high school in Miami. She was known for her beauty. She had a troubled childhood and was diagnosed with schizophrenia, according to her mother.
Her natural beauty and charm, in addition to a defined talent for acting, changed her family's plans and they decided to move to Beverly Hills, California, where she enrolled in the well-known Bliss Hayden Acting School in Hollywood.
Connie then requested assistance from McGill University and requested a premeditated course for a year with the intention of becoming a surgeon. Later she apologized to McGill's rector, but she always wanted to study to be a surgeon.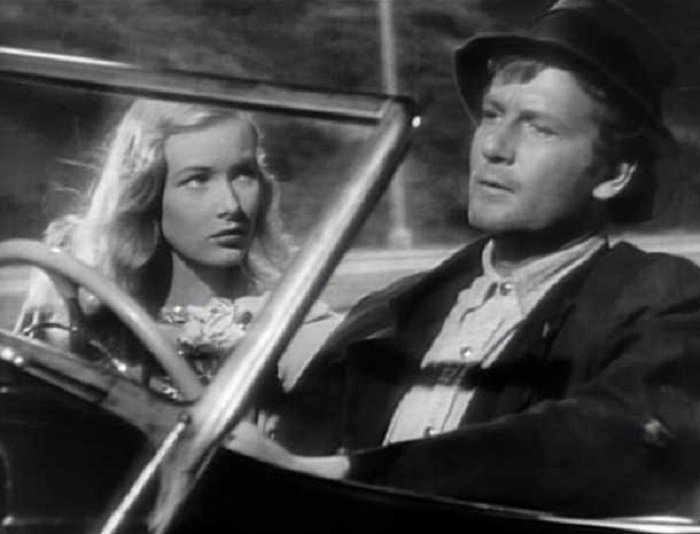 Veronica Lake I Image: Wikimedia Commons
Her first film was "Sorority House" in 1939. It was a minor part, but it was a beginning. When Veronica finished with that project, she quickly continued with two other films.
She also appeared as an extra in several films including "All women have secrets", "Dancing Co-Ed", "Young as You Feel" and "Forty Little Mothers".
STARDOM
One of the reasons for her difficulty to overcome her tumultuous personal life was a mental health diagnosis she received that told her she had childhood schizophrenia.
The actress would fight with the disease throughout her entire life and career. She showed symptoms such as auditory hallucinations, paranoia, confused thinking, and dysfunctional interpersonal relationships.
Her agent became producer Arthur Hornblow Jr., who was looking for a new girl to play the role of a disco singer in a military drama, "I Wanted Wings."
Her agent announced two follow-up films, "China Pass" and "Blonde Venus." Then "Gun for Hire" with Robert Preston. However, she shared more scenes with Alan Ladd; both were a popular couple.
DECLINE
Lake's career faltered with her unfriendly role as a Nazi spy in "The Hour Before the Dawn," filmed in mid-1943. Strong criticisms of "The Hour Before the Dawn" included criticism of her unconvincing German accent.
She had begun to drink more during this period, and more and more people refused to work with her. Lake had several months without work, during which time she lost a son and divorced.
Since "So Proudly We Hail" only "The Blue Dahlia" had been a success. Her first film outside of her usual studio since she became a star, a Western, "Ramrod," directed by her then-husband Andre DeToth, reunited her with Joel McCrea.
Subsequently, the IRS confiscated his home for unpaid taxes. On the verge of a nervous breakdown and personal financial crisis, she and her husband De Toth declared bankruptcy.
FINAL YEARS
After her third divorce, she rambled between cheap hotels and was arrested several times for public drunkenness and disorderly conduct. In 1962, a New York Post reporter found her living in a Manhattan Hotel for women, working as a waitress in the cocktail lounge.
He returned to the big screen in 1966 in "Footsteps in the Snow." He was several years out of the cinema again and appeared for the last time on the big screen in "Flesh Feast" in 1970, a very low-budget horror movie.
MORE RECENT
Lake's life is a Hollywood tragedy. Although beautiful and captivating on the screen, her personal life was full of problems. These and many other factors led her to fall out of favor in the entertainment world.
Lake's memoirs, "Veronica: The Autobiography of Veronica Lake," was published in 1970. There she talks about her failed marriages, her career, her alcoholism, her romances with Tommy Manville, Howard Hughes, and Aristotle Onassis, and his fault for Not spending enough time with his three children.
The story of this Hollywood superstar forgotten by the industry is a fascinating reminder of the fleeting nature of fame. Veronica died in July 1973 of hepatitis and acute kidney injury. She was only 50 years old.
Please fill in your e-mail so we can share with you our top stories!