Alicia Keys to Host 2020 Grammys after Making Well-Received Debut at the 2019 Awards Ceremony
Picking a host to follow Alicia Keys after her stunning performance as host of the 2019 Grammys was not easy.
The producers of the 2020 Grammy Awards would have been faced with two difficult questions.
Who could they possibly invite to host the prestigious awards after Alicia Keys, and who could top the sizzling show she had put on. There was only one option... Alicia Keys.
Even Alicia is aware of what a burden it is to live up to your own legend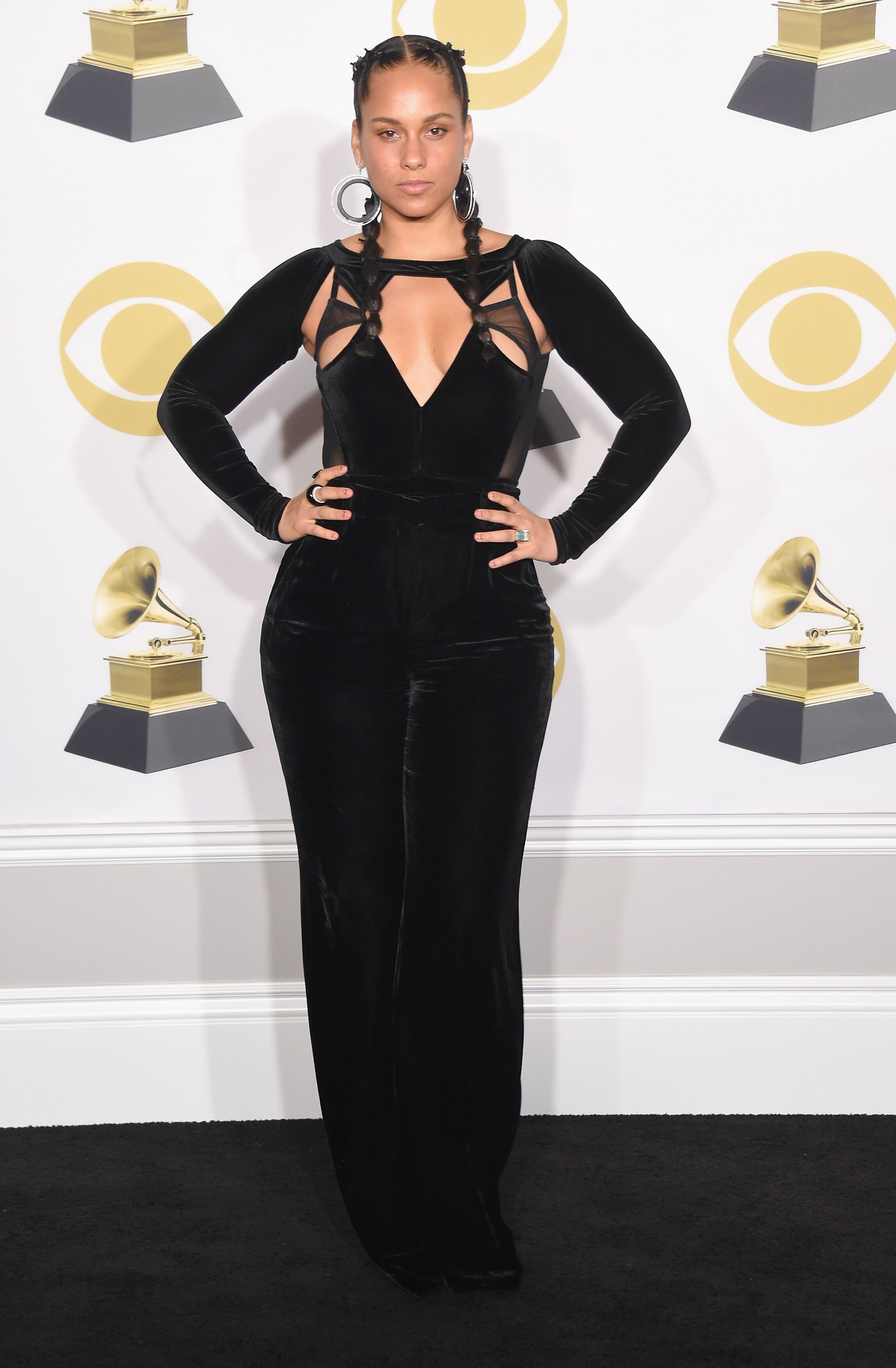 ALICIA KEYS TO HOST THE 62ND GRAMMY AWARDS
Alicia will become only the third woman in history to have hosted the Grammys twice after Ellen DeGeneres hosted the Grammys in 1996 and 1997, and Rosie O'Donnell hosted in 1999 and 2000.
The singer was stunned by the second-time invitation but did not hesitate to accept the honor for one second. She said:
"At first, I did think last year was a one-time thing, but when the opportunity came back around, there was no question about returning as host." 
Alicia Keys was the first woman to host the #GRAMMYs in 14 years https://t.co/xQKF2JQndO pic.twitter.com/Gy2dupAPUW

— CNN (@CNN) February 11, 2019
ALICIA KEYS DAZZLED AT THE 2019 GRAMMY AWARDS
Alicia - unlike  Ellen DeGeneres and Rosie O'Donnell - is herself a singer and musician of unparalleled talent and dazzled the audience with a stunning performance, at one stage doing a medley and playing two pianos at the same time.
A HISTORICAL MOMENT AT THE 2019 GRAMMYS
Alicia set herself quite a challenge. She will have to find a way to top her opening when in 2019 she stood on stage with some of the most influential women in music - and the world - Jennifer Lopez, Lady Gaga, Jada Pinkett-Smith and former First Lady Michelle Obama.
ALICIA KEYS SHARES HILARIOUS VIDEO
Alicia shared a hilarious video in which she argues with the 2019 version of herself on how she will be hosting in 2020 - and refuses the advice given by her past self to rappel from a helicopter or ride in on a horse.
Even Alicia is aware of what a burden it is to live up to your own legend. But...If there is anyone who can do it, it's Alicia Keys.
The woman who was signed at 15 by Columbia Records, sold over 65 million records worldwide and won 15 Grammys can handle anything.
Michelle Obama. That's it, that's the tweet. #GRAMMYs pic.twitter.com/spjFXnwrwl

— Fashionista.com (@Fashionista_com) February 11, 2019
MICHELLE OBAMA PAYS HOMAGE TO MOTOWN AT THE 2019 GRAMMYS
For the first time in history, a former First Lady of the United States set foot on the stage of the Grammy Awards and paid homage to the importance of music in her life.
Standing beside host Alicia Keys, Michelle Obama spoke movingly about how music has been an integral part of her personal history. She said:
"From the Motown records I wore out on the South Side to the 'Who Run the World' songs that fueled me through this last decade, music has always helped me tell my story."
Michelle joined monster talents Lady Gaga, Jada Pinkett Smith, Jennifer Lopez, on the stage and shared their history with music, and brought the audience to their feet for a standing ovation.