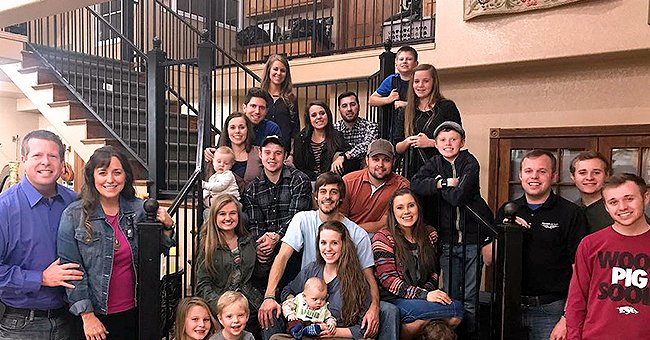 instagram.com/duggarfam
Duggars Deny Report That Their Home in Arkansas Was Raided by Homeland Security Last Week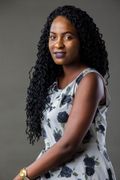 The Duggar family is vehemently denying any claims of their Arkansans home being raided by Homeland Security last week.
The Duggar family is maintaining their stand of innocence about the recent rumors of Homeland Security raiding their home in Arkansans.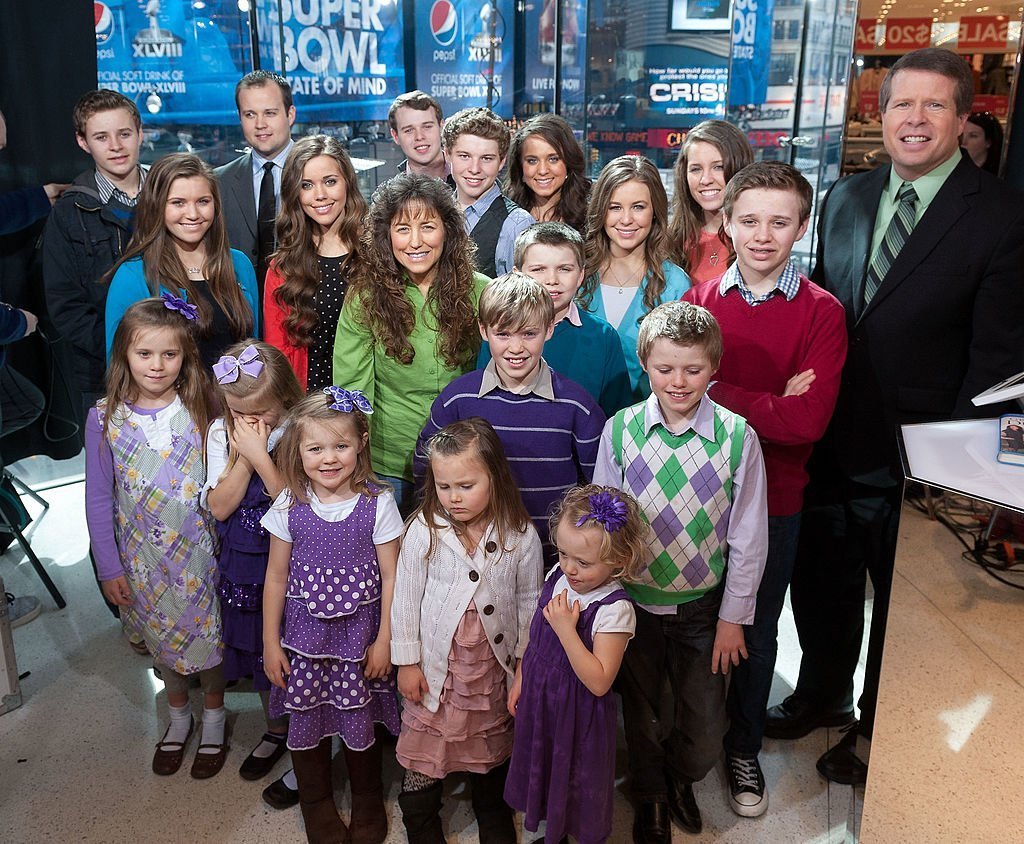 The Duggar family visits "Extra" at their New York studios at H&M in Times Square on March 11, 2014. | Photo: Getty Images
A representative for the Duggars revealed to PEOPLE in a statement that they were surprised by the claims as no member of the religious family is under any form of investigation from the cabinet department.
The statement read:
"We were shocked to see a news report today state that our home was raided by federal law enforcement agencies. This is not true. To the best of our knowledge, it's also not true that any member of our family is the target of any investigation of any kind."
The news of an investigation didn't seem to faze the stars of "19 Kids and Counting" as they explained in their message that living in the public eye has taught them not to always give a response to "every piece of fake news" being circulated.
However, they chose to make an exception to this situation and give a statement because they believed it was important for the sake of their fans.
They ended their announcement writing:
"Thank you for the love and support that we can always count on in you, our fans and friends."
The Duggars' statement came after a Homeland Security spokesperson told news agency KNWA last week that agents raided the Duggar's Tontitown home, which was featured on their reality show "19 Kids and Counting."
The HSI spokesperson said:
"I do not dispute the information that] HSI was present there [Duggar home] pursuant to an on-going federal criminal investigation."
Unfortunately, the reason for the investigation was not revealed. However, some are led to believe that there is a hint of truth in the rumors as Josh Duggar, the eldest child of the family, was sued for real estate fraud earlier this year.
The Duggars gained prominence in 2008 when the cable channel TLC chose to tell their story because of their extreme religious beliefs and a large number of kids.
While the Duggars generally maintain a morally upright life, NickiSwift notes that members of the clan are not all that they claim to be as they have their dark sides.
Please fill in your e-mail so we can share with you our top stories!