Chrissy Teigen Reveals Her Guilty Pleasure Foods in Q&A Section of Her New Cravings Website
"Bring the Funny" host Chrissy Teigen, 33, has a question-and-answer feature on her new food website, "Cravings." On Monday, a fan asked the star to name her "guilty pleasure food" and she didn't disappoint.
The fan phrased the question stating: "What is your guilty pleasure food that you normally wouldn't tell anyone you like or eat?" The fan also gave an example of their favorite dish revealing: "I love a good salad without the salad…. croutons, bacon bits, onions and dressing."
Teigen was quite impressed with the "salad without the salad idea." She replied saying: "This is actually genius. We all order a salad just for those things anyhow – I like how you're just expediting this process."
"ASIAN STREET TOUGH SURF AND TURF"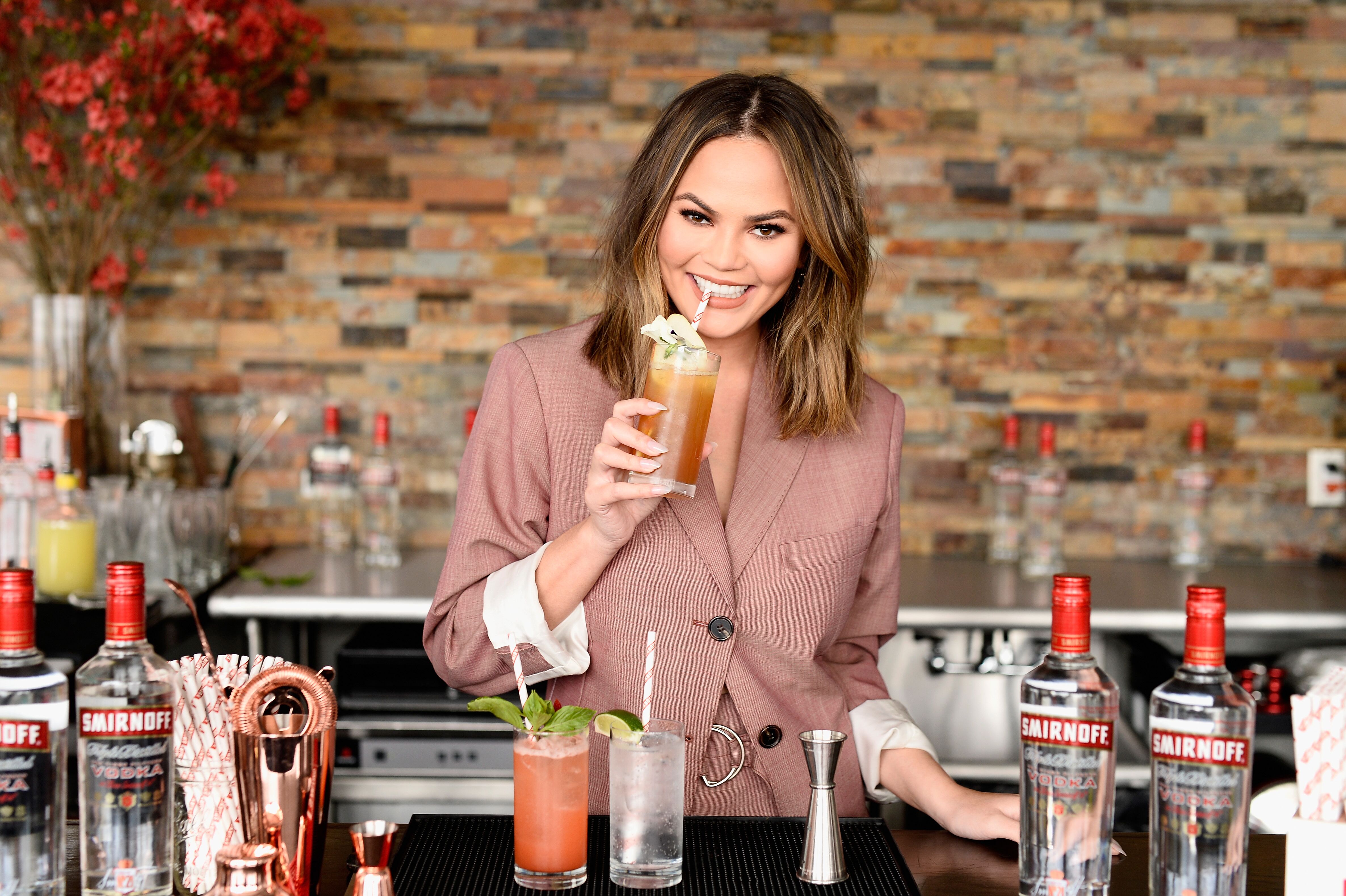 The television personality then went on to share that she wasn't shy to reveal the "weird stuff" she enjoyed eating. She then opened up about a nostalgic guilty pleasure stating:
"I like to dip pork rinds into spicy shrimp paste for some sort of asian street tough surf and turf."
Then she really expressed her weird food habits by sharing that she didn't "like the taste of alcohol" but drank it anyway with a bit of a twist.
ALCOHOL "CHASED" DOWN WITH "ANYTHING"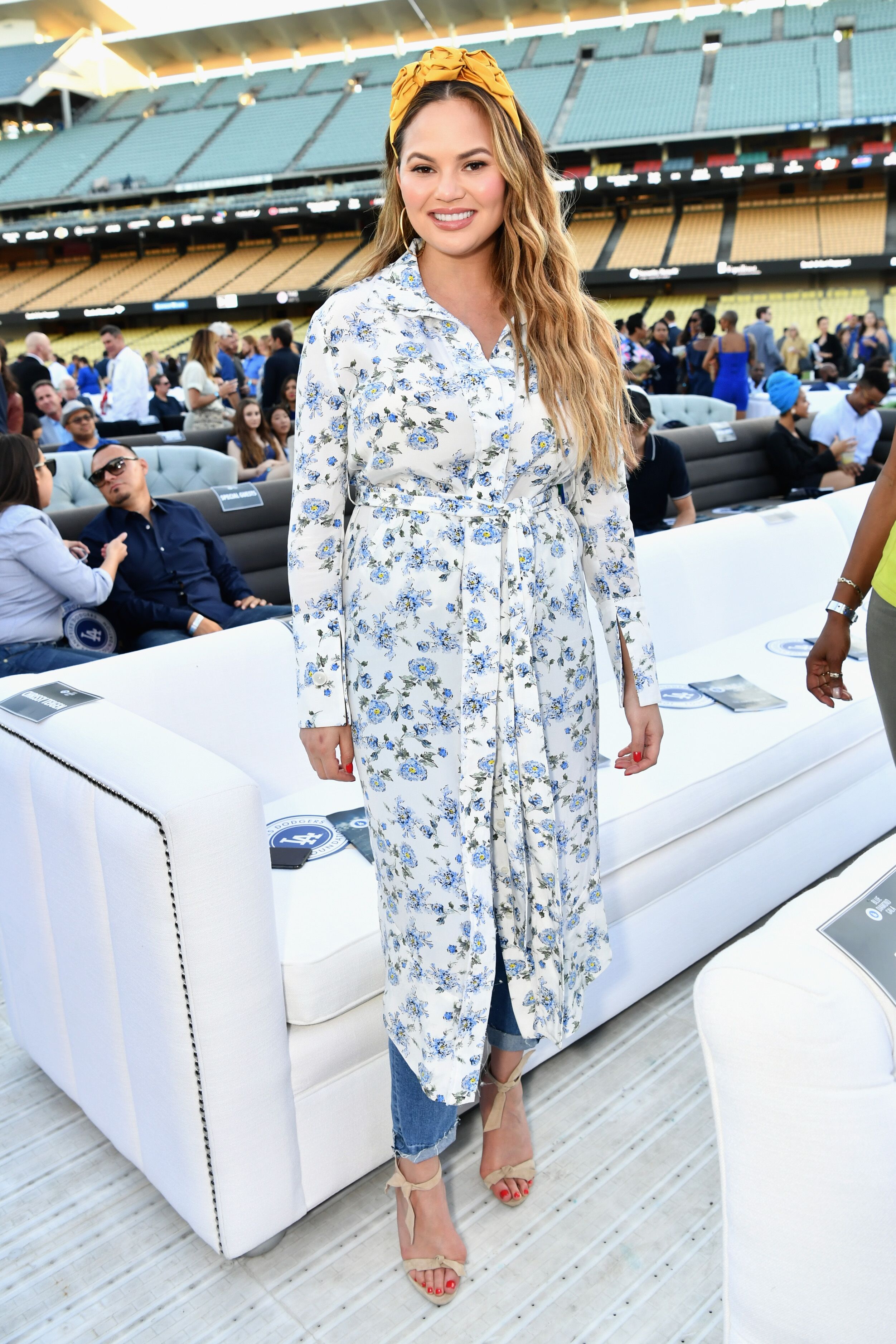 Teigen revealed:
"I will grab the anything, [sic] anything near me to chase it with, even after one sip. Peperoncinis, blueberries, soda, ham, anything."
However, the weird eating habit reveal wasn't done yet. The star also shared that she loved A1 sauce in a "sick" way.
TEIGEN'S LOVE FOR STEAK SAUCE
Ok we should be good now!! Happy born day, https://t.co/CpTxsQtlTv we love you!! pic.twitter.com/I0FKe4uzV2

— chrissy teigen (@chrissyteigen) November 4, 2019
She explained:
"If I have one bite of steak left, I will dip it into A1 sauce and suck it off, over and over and over again until the meat is rendered useless."
Teigen ended her post with some restraint noting: "I think I'll stop there." Chances are; she probably went off to eat all her guilty pleasure foods after describing them in such detail!
TEIGEN ONCE ORDERED 25 A1 SAUCES
apparently if u put in "5" under quantity on Postmates AND say "5 bottles!" in the description, they...get you 25. I thought FIVE was a lot pic.twitter.com/ASW44SBQOH

— chrissy teigen (@chrissyteigen) September 22, 2017
True to her word, the star has been quite open about the foods she enjoys. In September 2017, she ordered 25 bottles of A.1. via Postmates.
It was revealed that the large order was actually a mistake on Teigen's part. In a tweet, the television host explained how she made the faulty order writing:
"Apparently if u put in '5' under quantity on Postmates AND say '5 bottles!' in the description, they … get you 25. I thought FIVE was a lot."
CHRISSY LAUNCHES "CRAVINGS"
On November 4, 2019, the cookbook authoress launched her new website "Cravings by Chrissy Teigen." She had been working on the site for over a year.
The website was launched with dozens of recipes, video content, restaurant guides, and a look at her life in the kitchen with her husband, John Legend, and their children, Luna and Miles.
The website was so popular that it started experiencing some delays. Teigen tweeted at the time: "You crashed meeeeee."