Woman Who Wants to End Friendship with Her Friend Because of a Wedding Gift Sparks Debates
A woman sparks debate on Reddit after she inquires if she should cut ties with her long-time friend. She reveals that her wedding gift was the last straw. 
A user, better known as "One Posting" (OP) on Reddit's Am I The [Expletive] forum, posted about her relationship with her friend. She inquired if she should end the long friendship they shared. 
Her post began with the budding of their friendship in middle school. She mentioned how the two were tightly knit but had grown apart since they started college away from one another.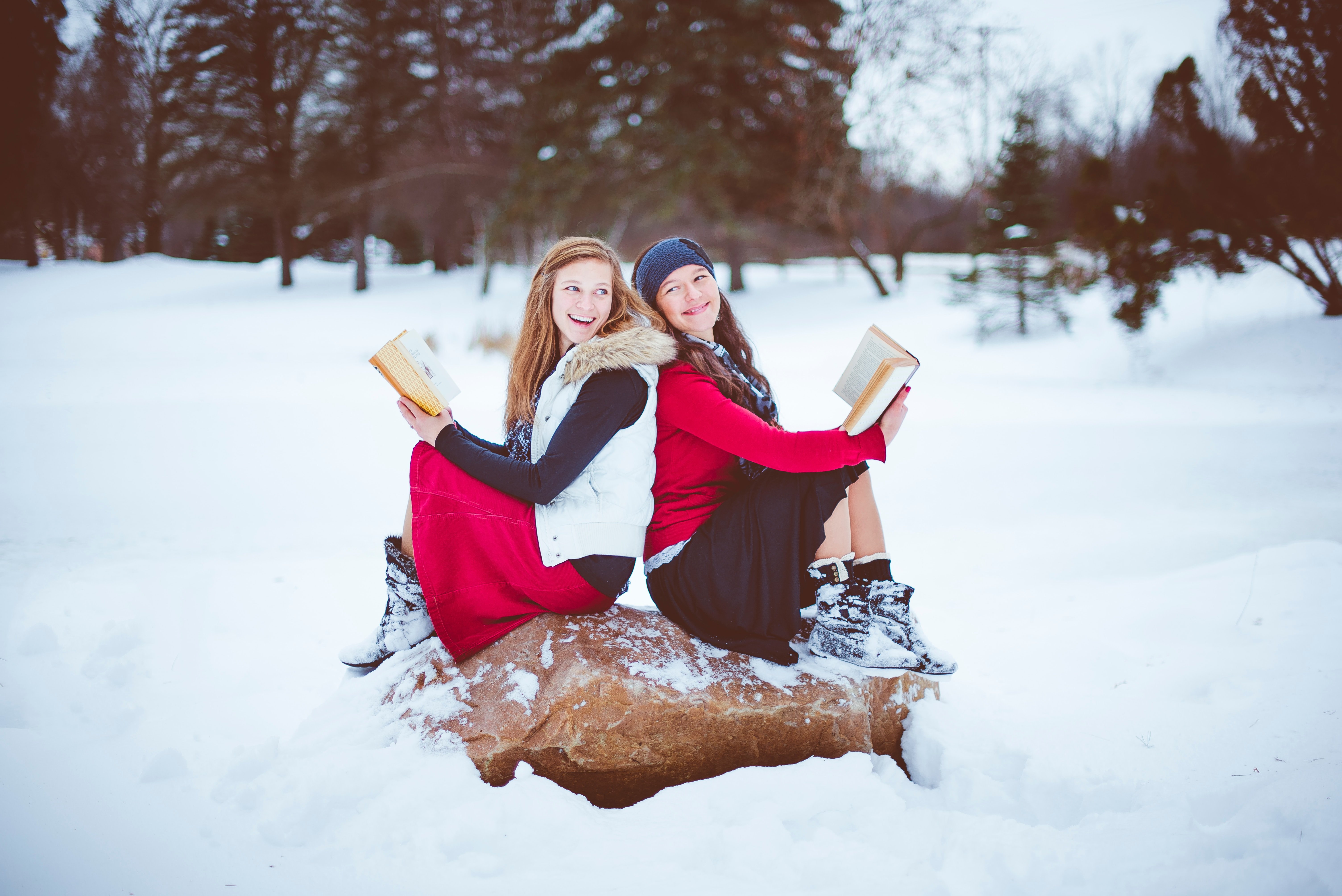 THE FRIENDSHIP CONTINUES
OP chose to use the letter "T" throughout the post to maintain their privacy. She went on to mention how they were still in touch and were low maintenance friends. Casual calls and meetups were frequent for the duo. 
Although their lives were different, the bond was still strong. However, all of that changed the moment OP's marriage came into the picture. OP mentioned that she got engaged a year and a half ago, and started to plan for her big day.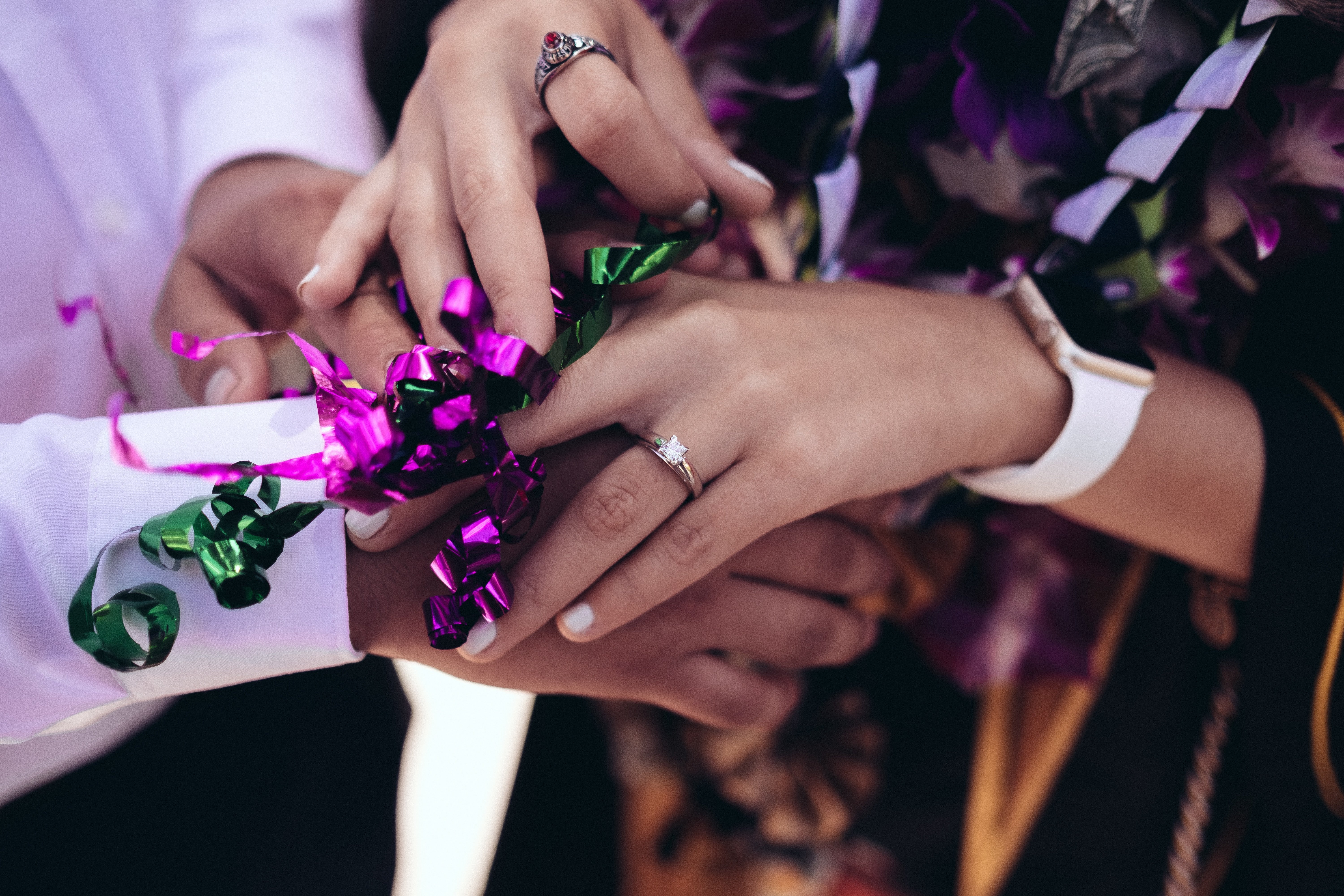 THE WEDDING INVITATIONS
When OP previously talked about their lives, she mentioned that T was a frequent traveler and visited Japan twice a year. OP added that T would rather spend her finances on trips than fixing her tooth that went bad a year ago. 
When OP's wedding came up, she asked T to be a part of her bridal party. T agreed, but the day coincided with her trip to Japan, and she couldn't make it. 
FLAKING ON THE WEDDING
OP mentioned that T promised to be at the wedding, and OP's only say on it was that the couple would pay for all the necessary clothing, makeup, and hair due. 
However, OP got another call saying that T would not be able to make it to the party because she was feeling sick after her return from Japan. T asserted that she would attend the wedding despite the sickness. 
SOMEBODY DIDN'T SHOW UP 
On OP's big day, she was surprised to see that T wasn't there. Three weeks later, she got a gift in her mail from T. Supposedly a wedding gift. To her dismay. The gift was an egg rack for a pressure cooker. 
The rack itself wasn't faulty or anything, but the fact that T chose it as a wedding gift was what ticked OP off. She mentioned that T knew how OP didn't eat eggs.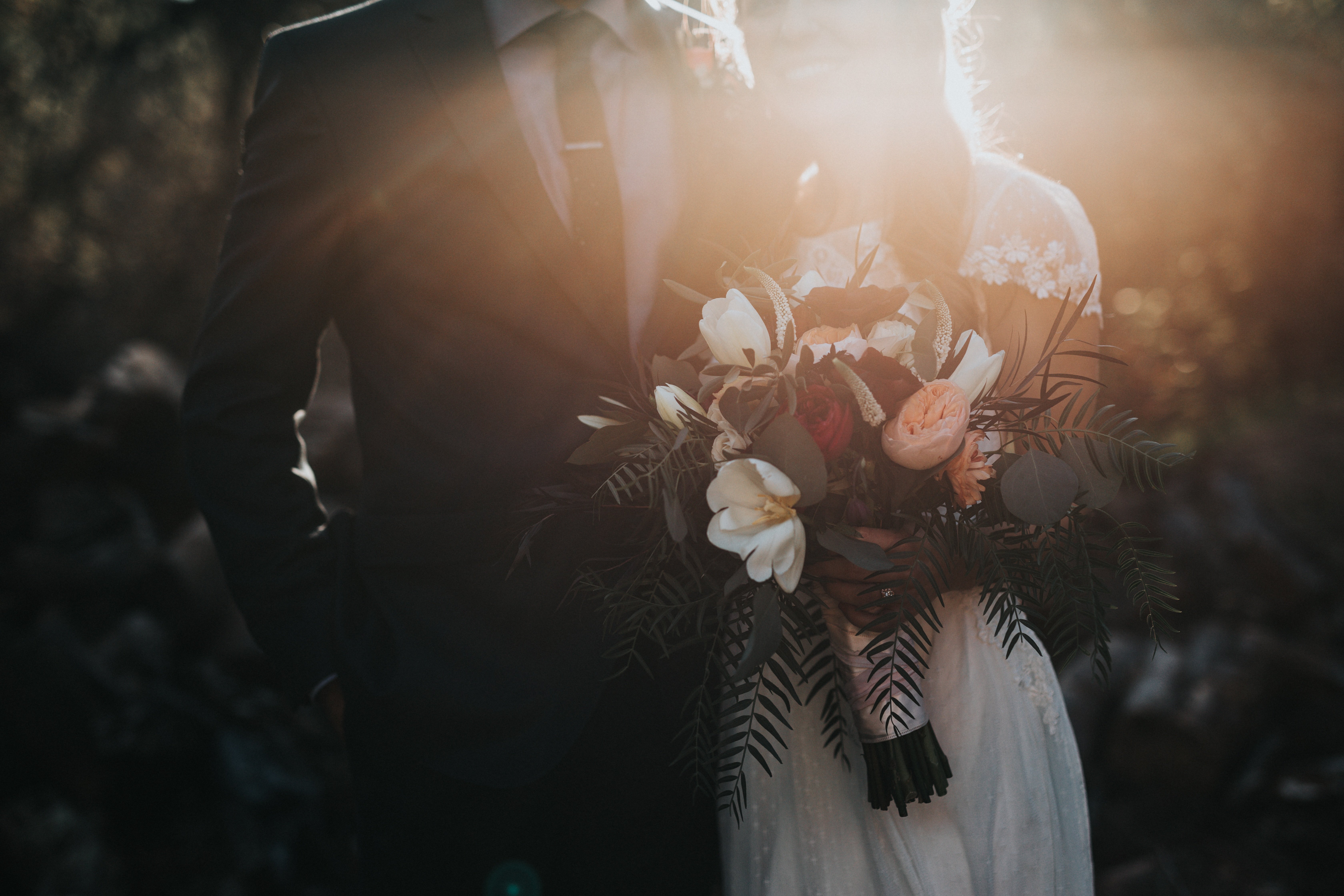 TIME FOR REDDIT TO SPEAK
The netizens took to the comments section with tremendous support for OP regarding her inquiry. They also suggested that the relationship was not as strong as OP would like to believe. 
Most of the comments focused on how T could have managed a couple of days to visit her friend on what was the biggest day of her life. Others focused on how the egg rack was a perfunctory gift at best.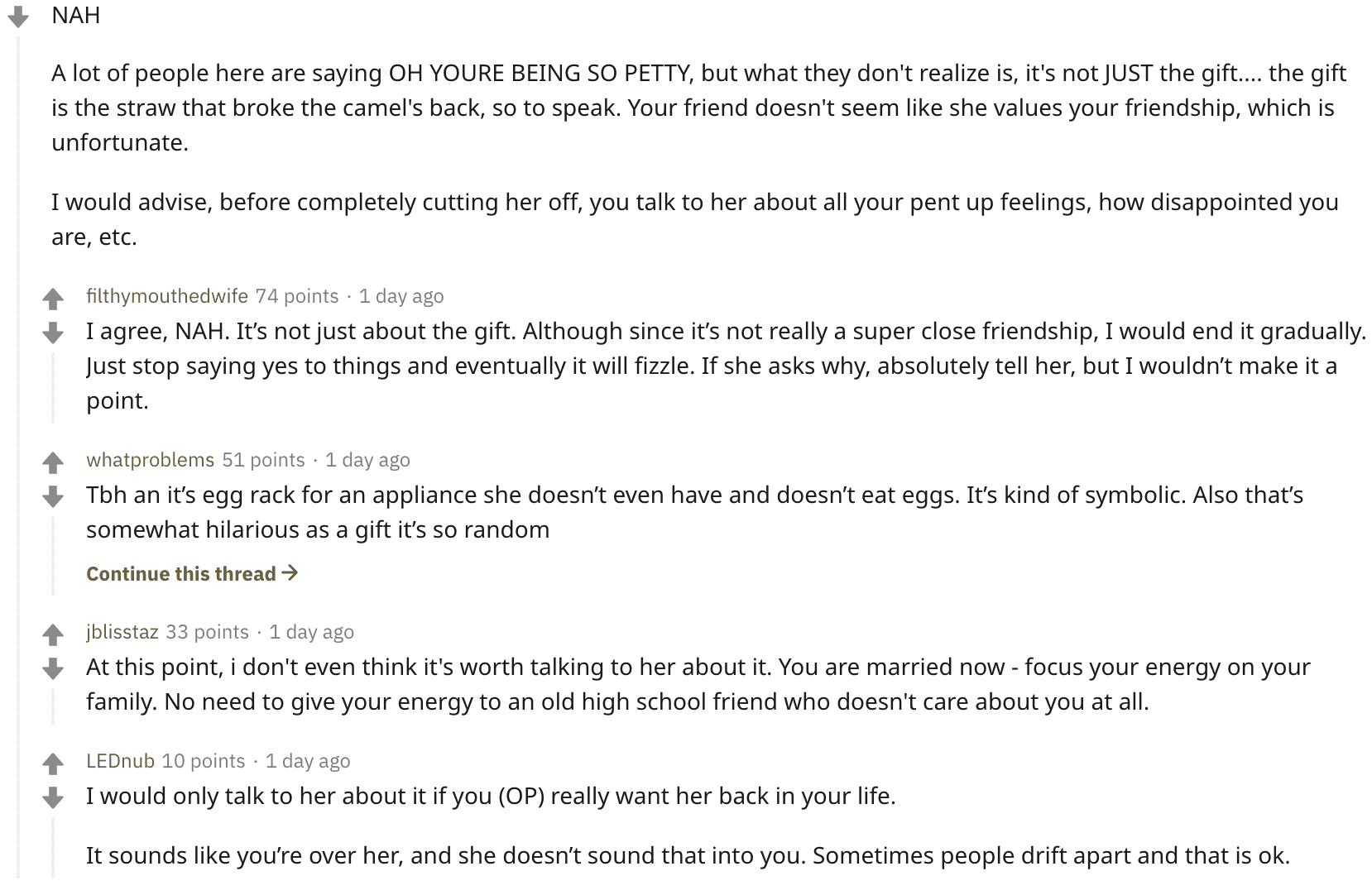 THE VOTE IS UNANIMOUS WITH SOME EXCEPTIONS
However, some people on the platform also believed that T could be going through some mental issues, and OP could lend a hand to help her overcome that issue. 
Although the wedding invitation was a disaster, the netizens did have a point about the mental issue as they mentioned how her trips to Japan could be a way of running away from her troubles.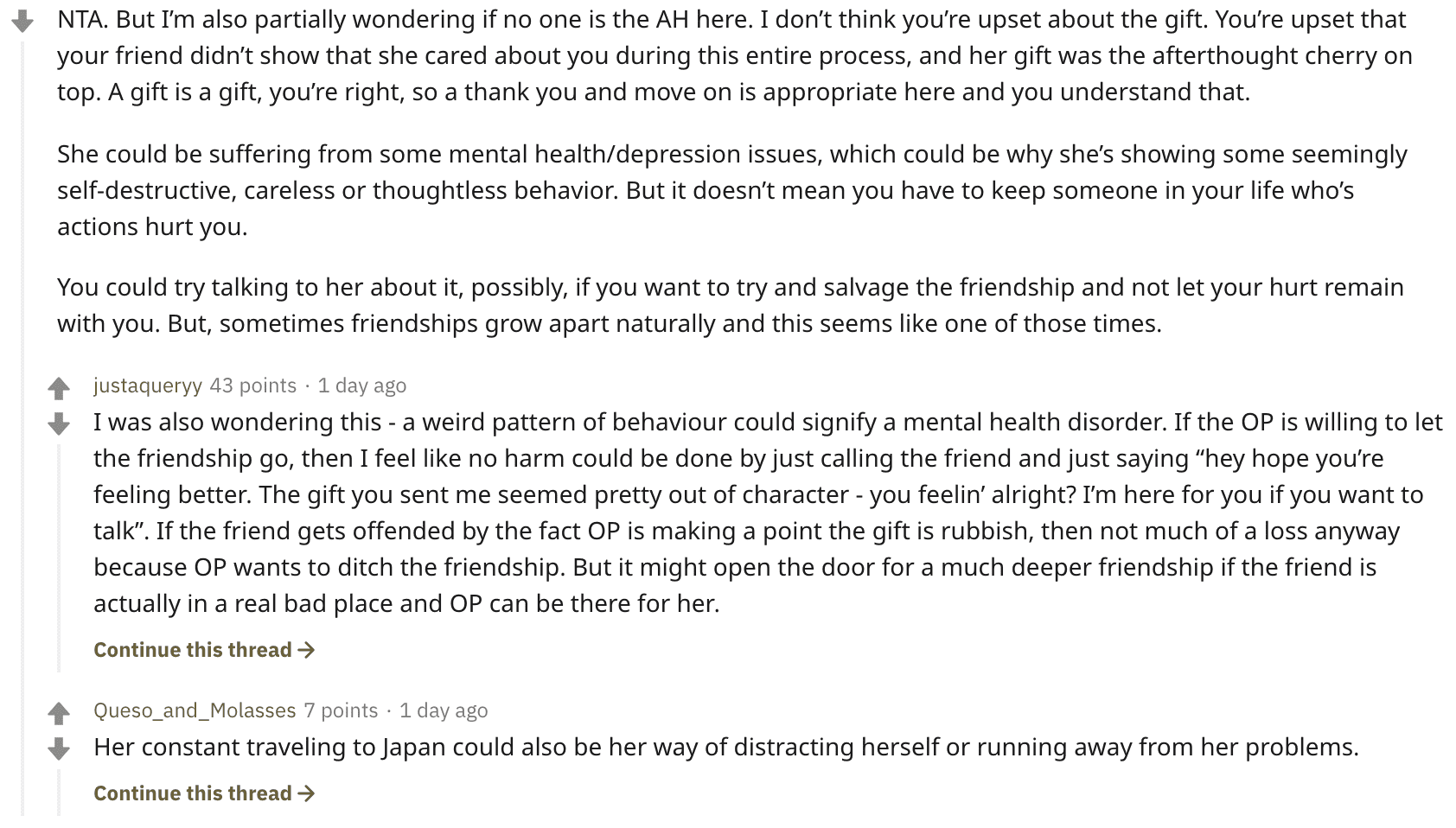 Here's
another story of a woman who didn't want her grandmother's boyfriend in her wedding photos.