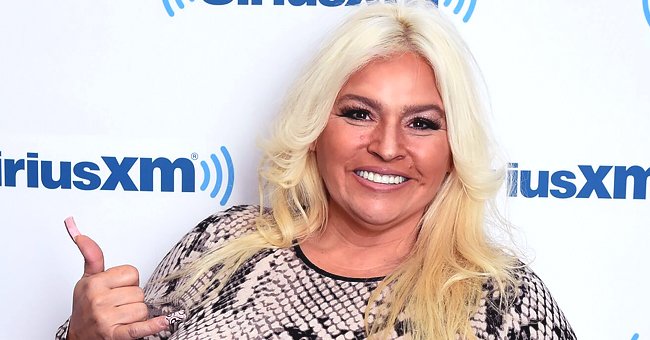 Getty Images
Duane 'Dog the Bounty Hunter' Chapman Celebrated 1st Thanksgiving since Wife Beth's Death with His Family
Duane "Dog" Chapman spent his Thanksgiving surrounded by his children. The reality star opened up about his new role taking over Thanksgiving preparations.
Duane "Dog" Chapman's world was turned upside down since the loss family matriarch, Beth Chapman, who passed away from throat cancer in June, 2019.
This will be the family's first Thanksgiving without her. Despite their loss, they are determined to pull together. In honor of the holiday, "Dog" shared a message simply saying:
In several interviews "Dog," has revealed that he has taken up many of the household responsibilities left by his wife, including vacuuming and doing the laundry for his teenager children.
For Thanksgiving his involvement is very apparent. Speaking to PEOPLE days earlier about his Thanksgiving plans, he says he is in charge of cooking the turkey.
Clearly aware of his limitations as he prepares the main meal, he makes a joke saying that he hopes he can find a guide on YouTube to help him. He reveals:
"Several family members are coming for the meal and my children are all freaked out because I'm cooking."
"Dog" spent Thanksgiving surrounded by his five children, bringing all his adult and teenager children together to celebrate the occasion for the first time without Beth, he reveals:
"The daughters will be bringing other dishes to go with the turkey. We always realize what the day of Thanksgiving means, so we all talk about the main thing we are thankful for."
He has had a tough time dealing with the loss of his wife, to the extent that he lost weight at one point. In September, he was hospitalized for a pulmonary embolism in the heart. Giving an update on his health he says he is better, but admits:
"I will never, ever be the same emotionally, because there's a huge piece of my heart that isn't there anymore. But I have to remain Dad and the Dog."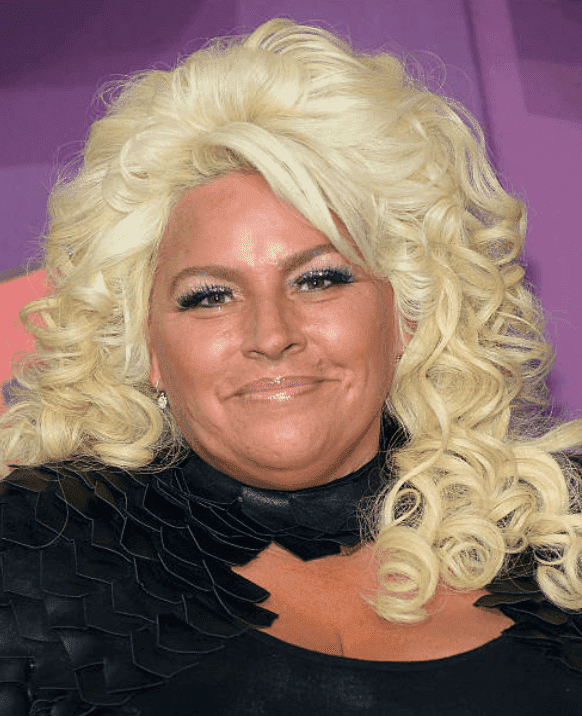 Beth Chapman poses on the red carpet at the 2014 CMT Music awards, on June 4, 2014, in Nashville, Tennessee. | Source: Michael Loccisano/Getty Images
The pulmonary embolism in his heart is life-threatening in some cases. After hearing the news, "Dog" has made steps to change his lifestyle: he is working out, eating healthy, and is quitting cigarettes.
Despite the changes he is making to stay alive, he had to address fake rumors about his death. Reassuring his fans, he shared a picture on Instagram of himself holding a paper that read, "I'M ALIVE."
Please fill in your e-mail so we can share with you our top stories!