Derek Hough from 'World of Dance' Shares Group Photo from Friendsgiving with His Girlfriend Hayley Erbert and Friends
Pro dancer Derek Hough gave his fans a glimpse into his Friendsgiving celebration with a picture of himself along with a bunch of friends in his new place. 
Looks like Derek Hough had a pretty fun time indulging in festivities with his pals. The "DWTS" star shared a snapshot from his Friendsgiving celebration with his fans on Instagram. 
The pro dancer was all smiles as he posed for the picture. His girlfriend, Hayley Erbert, was no less happy as she smiled amid what looks like a fun gathering. 
The brother of his equally famous sister, Julianne Hough, seemed to have hosted a great holiday dinner since his friends took to the comment section to mention how amazing the day was. 
Fans were delighted to see the "World of Dance" judge enjoying himself, especially after the appendectomy he had back in November. Derek being Derek performed a "sexy dance" for his beloved girlfriend after the surgery. 
MEET HIS GIRLFRIEND
Just like Derek, Hayley is a professional dancer. She has been one of the troupe dancers in "DWTS" since its 21st season. She was also in the show's "A Night to Remember" tour.
Aside from "DWTS," Hayley was a top-six finalist of "So You Think You Can Dance" season 10. She and Derek competed separately in "DWTS" but eventually danced together. 
In 2014. Hayley was hired for Derek and Julianne's "Move Live!" tour. According to "Heavy," a producer noticed her and hired her for "DWTS."
Dancing has always Hayley's greatest passion. She took dance lessons from a young age and even trained as a gymnast. In 2013, the beautiful dancer won the second place for Muss Kansas in "Miss Teen USA."
THEIR ENDEARING RELATIONSHIP
Although it is pretty evident that the pair is deep in love, fans still have no idea when exactly Derek and Hayley started dating. According to "Closer Weekly," the pair started dating in 2016. 
The strong chemistry is definitely there, but when "E! News" asked Derek if he plans to make Hayley his wife anytime soon, he said that they have no such plans for now.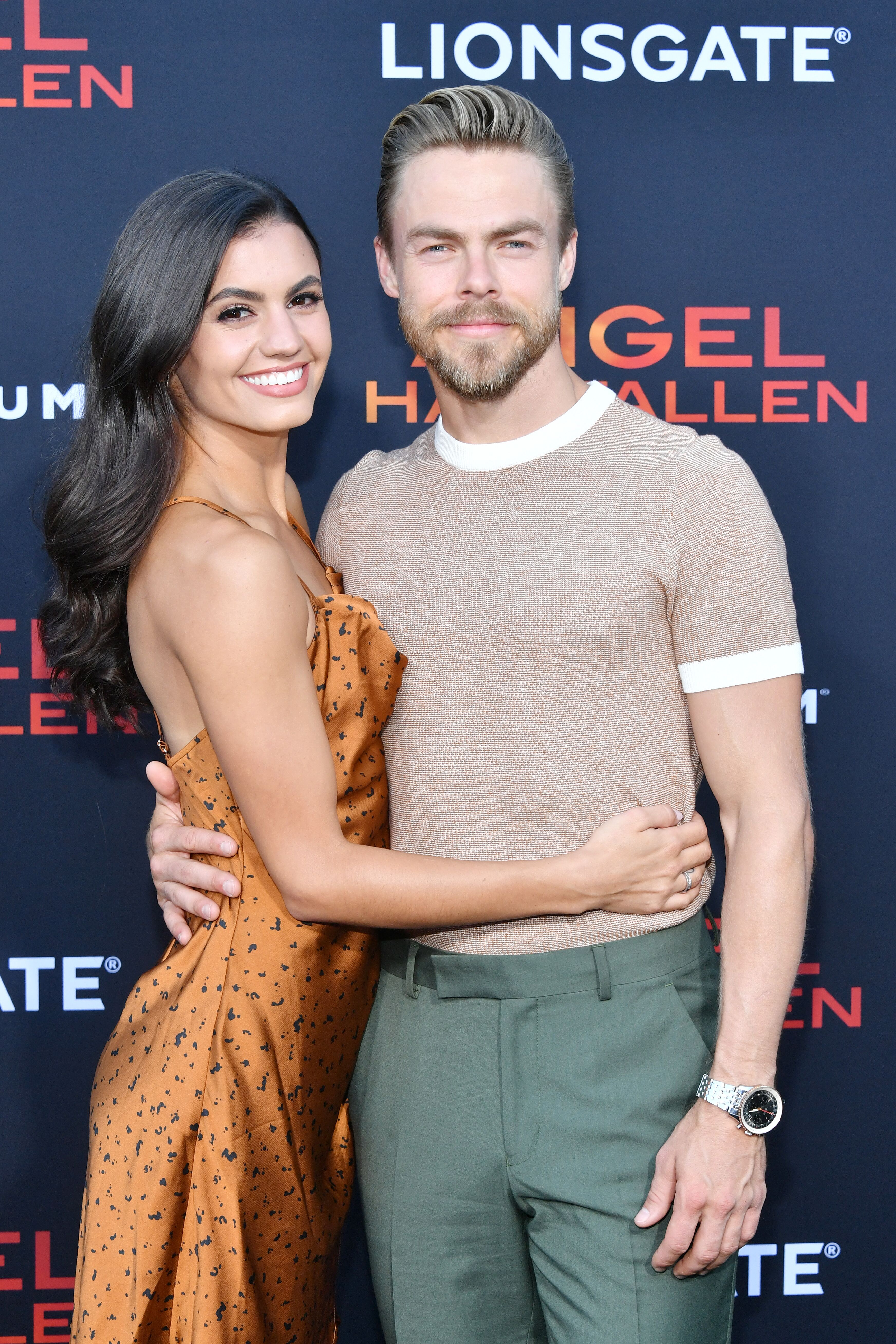 "It's not something we really talk about so much right now," he shared, referring to the question about marriage with Hayley. In another interview with Ryan Seacrest, the dancer shared that he thinks about getting engaged sometimes. 
In the meantime, the couple seems to be enjoying their relationship just as is it. They aren't afraid to show the world that they love each other, unlike during the initial stage of their relationship when they were considerably quiet about it.