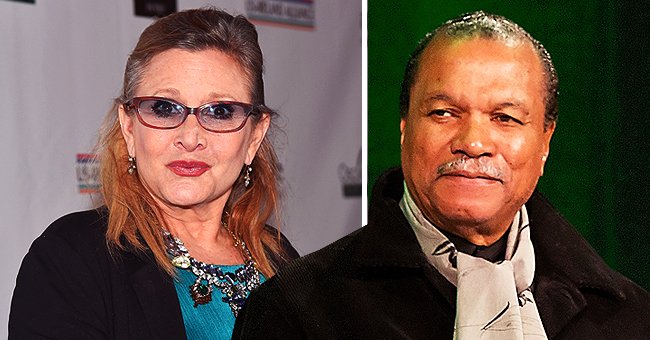 GettyImages
Billy Dee Williams Reportedly Comments on Harrison Ford's Alleged Romance with 'Star Wars' Co-Star Carrie Fisher
Veteran actor Billy Dee Williams was not shy of letting out his feelings concerning a rumor involving two of his fellow "Star Wars" colleagues, Harrison Ford and Carrie Fisher.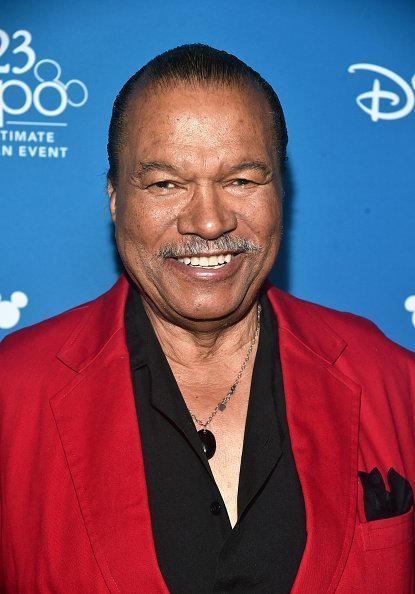 Billy Dee Williams of 'Star Wars: The Rise of Skywalker' at Disney's D23 EXPO 2019 | Photo: Getty Images
The 82-year-old talked about how his concern doesn't lie in what people do or say, and it's no jokes as he expressed this without mincing words while commenting on the three-month alleged relationship between both stars.
Even after starring as "Lando" alongside Harrison Ford and Carrie Fisher, who both featured as "Han Solo" and "Princess Leia" in the first "Star Wars Trilogy," Billy Dee still thinks he has no right over what his co-stars involve themselves in.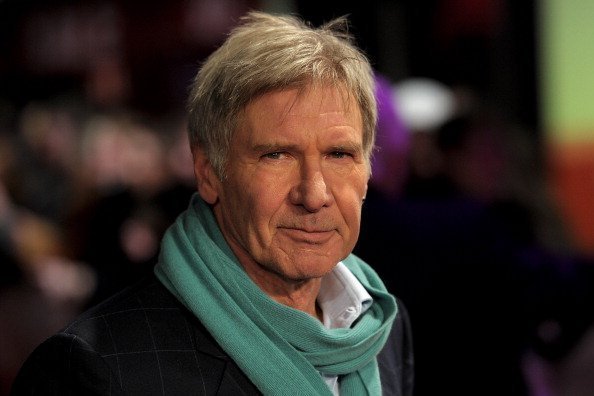 Harrison Ford attends the 'Morning Glory' UK premiere on January 11, 2011 | Photo: Getty Images
The actor blurted out that whatever Harrison and Carrie were engaged in, is not a problem for him and that it couldn't serve as a bother to him. "As far as I'm concerned, I mean, I don't care what people are," Billy Dee Williams said.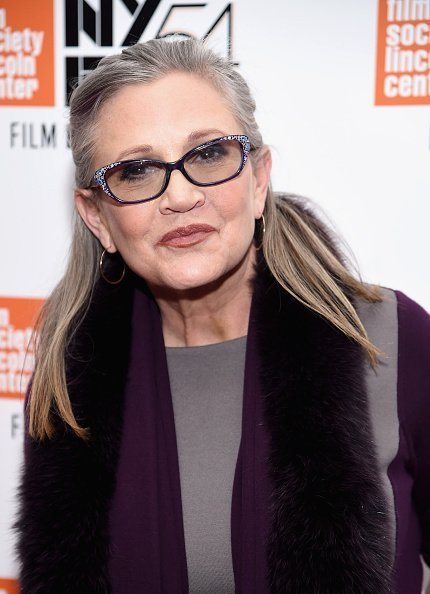 Carrie Fisher attends the 54th New York Film Festival - "Bright Lights" on October 10, 2016 | Photo: Getty Images
Billy Dee opened up about his perception of his "Lando" character in the "Star Wars" film. He explained how he expressed an untold and unseen story regarding a "romantic brown-skinned boy."
Furthermore, for the "Star Wars: Trilogy" star, Lando's thought process, and decisions are explainable, with regards to the famed character backstabbing "Han," "Princess Leia," and "Luke." Those with whom he shared a close-knit relationship.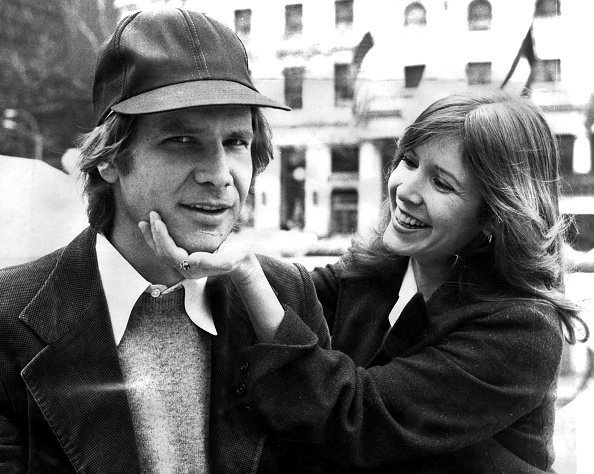 Harrison Ford and Carrie Fisher on Fifth Ave outside The Plaza hotel | Photo: Getty Images
Billy went on to talk about Lando's journey between the "Return of the Jedi" and the new "Trilogy." The onscreen star made a comparison between the famed character and "Steve Wynn" who was a businessman and a gambler running Las Vegas.
While chatting about his onscreen character, the 82-year-old didn't fail to divulge a little information about his personality. Billy stated that he is a "soft person" who is not shy to admit it or show it.
He fashions his views on life to correspond with his soft personality, no wonder the actor mentioned how playful his real-life character could be.
Billy Dee acknowledged that one fundamental principle that has helped him through life is being a true representation of oneself rather than try to be something or someone you're not.
Billy Dee Wiliams is, however, done playing the popular character as Donald Glover is taking on the "Lando" character in the new "Star Wars" movie set to air on December 20.
Please fill in your e-mail so we can share with you our top stories!