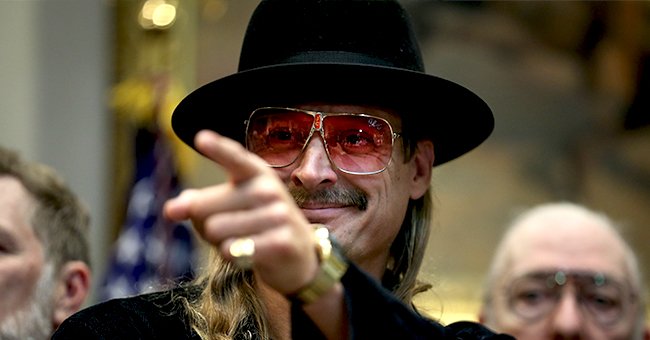 Getty Images.
Kid Rock Is Closing Detroit Restaurant after His Rant against Oprah Winfrey
Hot on the heels of Kid Rock's ill-received rant against Oprah Winfrey, the musician reveals he is closing his Made In Detroit Restaurant in April next year.
Kid Rock took to his Facebook page on Wednesday to announce he won't be renewing his restaurant's licensing agreement next year.
THE ANNOUNCEMENT
While the singer thanked everyone who's walked through the restaurant's doors in support over the years, he also expressed his dismay at being overlooked for his contributions to the City of Detroit.
"The people/organizations that I have helped there for years, black, white, whatever, but learned long ago, go where you're celebrated, not tolerated. I guess the millions of dollars I pumped into that town was not enough. I will let the NAN network and others go ahead and take the wheel now," Kid Rock wrote.
The musician admitted to being a "jerk" from time to time, but he felt offended that his comments made people label him as racist. Kid sees the situation as a "disservice" to a community he's supported his "entire life."
THE RANT IN QUESTION
The incident took place at his Honky Tonk bar in Nashville, and TMZ shared cellphone footage they obtained featuring Kid's foul-mouthed rant against Oprah Winfrey and other talk show hosts, including Joy Behar and Kathie Lee Gifford.
Hours after Kid Rock announced the closing of his restaurant; the whole experience inspired him into actions of another kind. With another update, the musician called the situation "songwriting fuel," which he "guarantee" will result in his best ever tour and record in 2021.
KID ROCK'S FOLLOW UP
I am beholden to no one, no corporate sponsors, no label. You haters better be shaking in your boots. To my supporters and fans, I will not let you down," Kid wrote. "I guarantee it will be my best record and tour ever. Devil Without a Cause."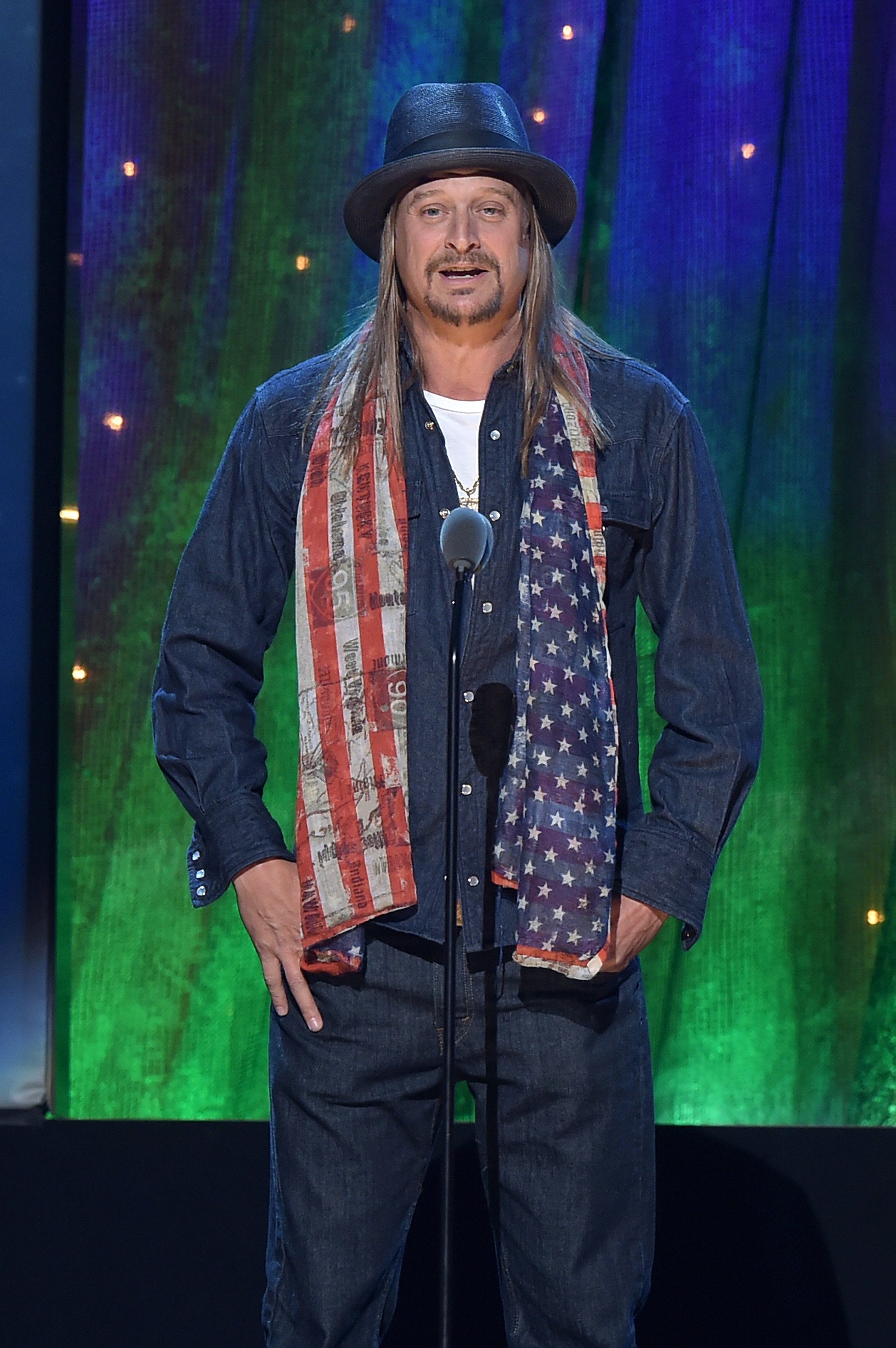 Kid Rock inducts Cheap Trick at the 31st Annual Rock And Roll Hall Of Fame Induction Ceremony at Barclays Center on April 8, 2016, in New York City. | Source: Getty Images.
HIS ONGOING LEGAL ISSUES
Kid Rock recently experienced some legal troubles, as well. Earlier in the year, a judge ruled in his favor after Feld Entertainment filed a lawsuit against the musician for naming his tour "The Greatest Show on Earth," a phrase they claimed to belong to them.
Given that Kid has a song by the same name, the judge sided with Kid and noted his right to free expression. While the judge shot down the preliminary injunction against Kid Rock, the copyright infringement suit remains ongoing, according to The Blast.
PREVIOUS INSULTS AIMED AT JOY BEHAR
On November 30 last year, Kid Rock appeared on a segment of "Fox & Friends," and while being interviewed by Steve Doocy, the singer called Joy the b-word.
Soon after, USA Today reported that Kid's behavior on the television show got him kicked from being a grand marshal at Nashville's Christmas Parade. Kid's course correction in saying that he meant to call her a "lady" instead, did little to smooth over his earlier words.
Please fill in your e-mail so we can share with you our top stories!