Inside the Personal Life of 'Night Court' Actress Markie Post, Including Kids and Her Husband of 37 Years
American actress, Markie post, stormed the movie industries in the '80s with back-to-back appearances on hit movies and television series. Years after making one of the most remarkable rises to stardom, her name still reverberates in the world of entertainment.
It's been decades since actress Markie Post starred in the NBC sitcom, "Night Court," winning hearts for several seasons and securing her position in Hollywood. But what has the beautiful actress been up to besides her apparent career feats?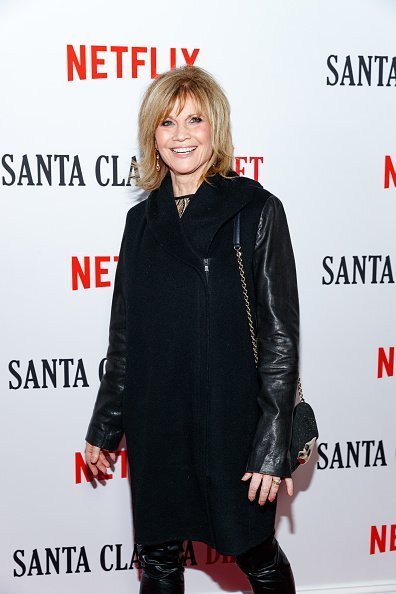 MARKIE POST BIO
Markie Post, named Marjorie Armstrong Post at birth, is an American actress who has graced the TV screens since the late '70s. Through her countless television appearances, Markie Post's net worth can be said to be over $12 million over the years.
The icon attended the Las Lomas High School before proceeding to Lewis & Clark College, Portland, where she bagged a Bachelor's Degree in 1975 and got voted as the biggest snob on campus during her freshman year. The later transferred to the Pomona College briefly before returning to her alma mater to complete her degree in acting.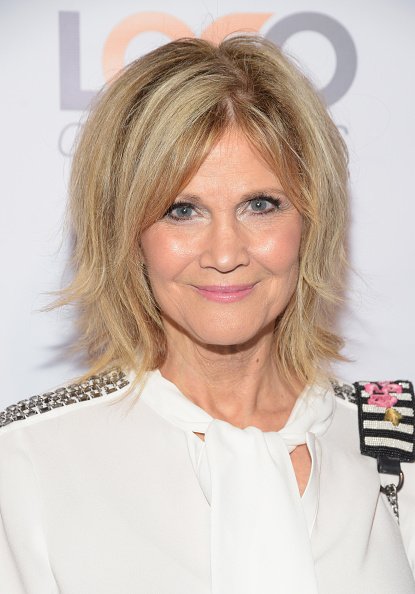 MARKIE POST AGE
Markie was born to Richard F. Post and Marylee on November 4, 1950, in Palo Alto, California. The 69-year-old arrived at the family as the second of three children. She grew up with her siblings, Roney and Stephen at Stanford, and Walnut Creek.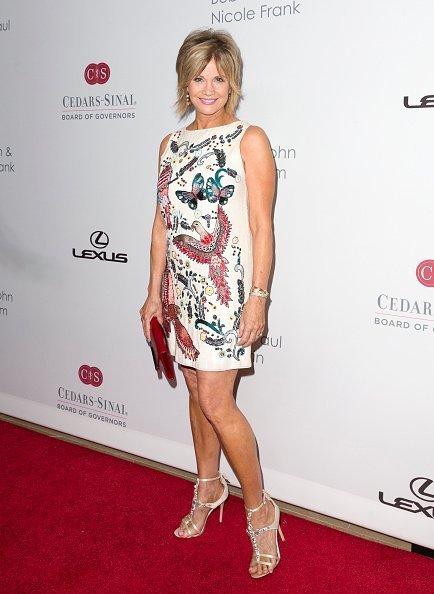 MARKIE POST'S ACTING CAREER
Making her on-screen debut in 1979, Markie Post's movies and television shows now span several hundred. She also made appearances on several game shows years before delving into acting. Her first acting role was on the 1979 television series, "CHIPS" as Roberta, and later appeared on "Buck Rodgers" as Joella Cameron that same year. 
Markie Post's "Buck Rodgers In The 25th Century" appearance lasted only two episodes, but it paved the way for more acting gigs. By the early '80s, the acting legend became widely sought after, making early appearances on the series "Simon & Simon," "Details At Eleven," "The Only Church In Town," and "The Love Boat" among others.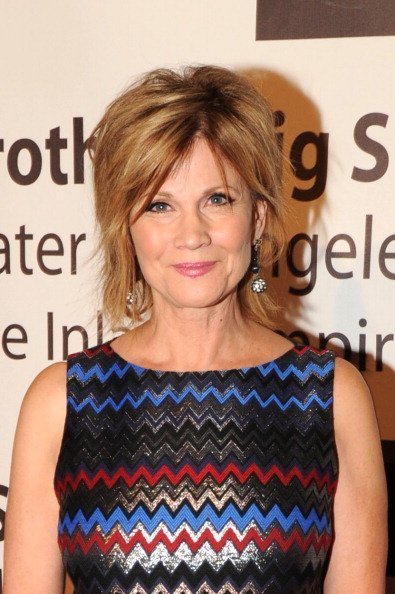 In 1983, Markie Post starred in "Cheers," as Heather Landing, a sitcom that ushered her into a regular role on ABCs "The Fall Guy." She landed a lead role in the third season of the '80s comedy series, "Night Court," starring as Christine Sullivan for the next six seasons.
The 69-year-old went on to play Georgis Anne on the CBS sitcom, "Hearts Afire," between 1992 and 1995. Markie Post was later cast in NBC's "Chicago Pd" as Bunny, mother of Erin Lindsay, for eighteen episodes running from 2014 through 2017. 
In 2017, she starred in a movie called "Four Christmas And A Wedding," marking one of her new generation features. Some of her major television credits include "Not Just Another Affair," "Massarati An The Brain," "Chasing The Dragon," "Glitz," "The Joneses Unplugged," and more recently, "Santa Clarita Diet."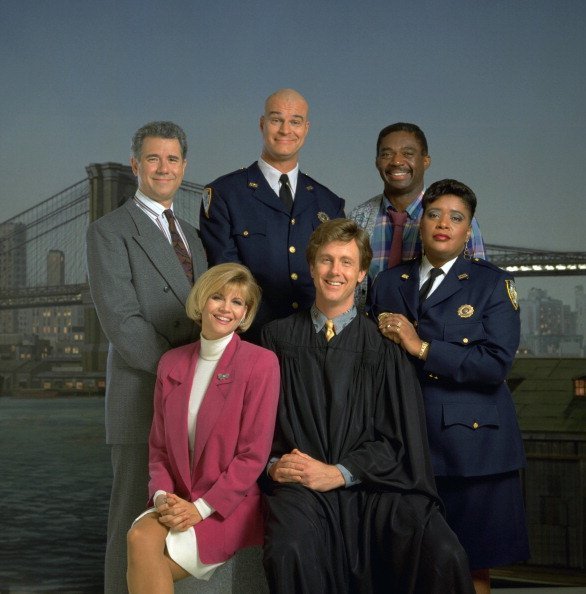 MARKIE POST'S PERSONAL LIFE
Having been born to accomplished parents, a notable scientist dad, and a poet mom, the icon struggled through her childhood to live up to their expectations. When the pressure took a toll on her, she decided to become the rebel child and try out vices instead, but that didn't go well either as she was a goody-two-shoes at heart.
However, in college, she realized she didn't have to follow her parent's path to become as successful since she was not gifted in that regard. Following the resolve, she was soon to discover her niche was acting, deciding to capitalize on it to excel like her parents. Hence, she became a drama major in college where she met her first love, Stephen Knox.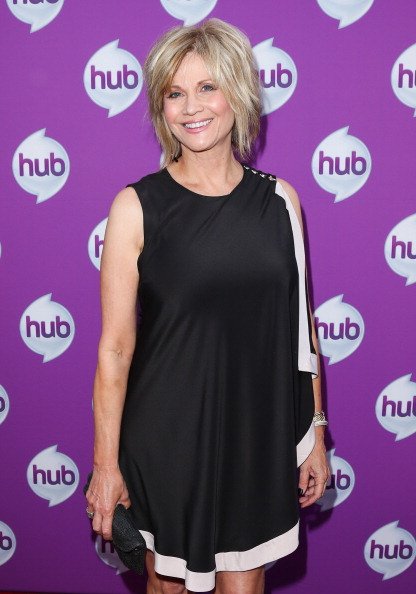 MARKIE POST MARRIAGES
The 69-year-old has been married twice. Her first was while in college, to her first love, Stephen Knox, who was then a fellow drama student. According to the actress, the marriage was spontaneous because she was excited about her feelings for him, all of which were new to her.
Opening up about the marriage in an interview, she said:
"I married him out of passion. I had never had sexual experiences before. I was snow white, and he was James Dean."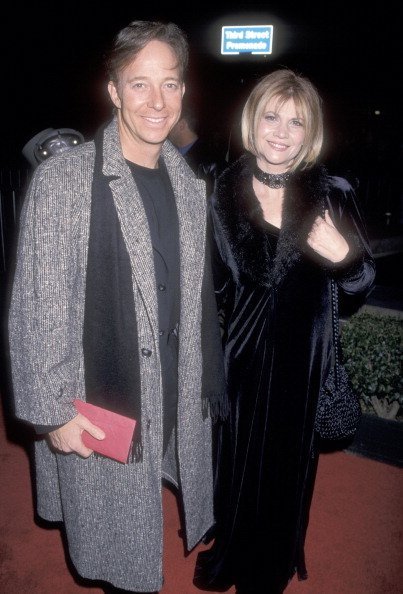 Her college marriage lasted only nine months, as the pair divorced in 1972. In 1982, ten years after her divorce, she married her soul mate, Michael, A. Ross, a year after meeting him in a drama class. The two have been inseparable ever since and have two children between them.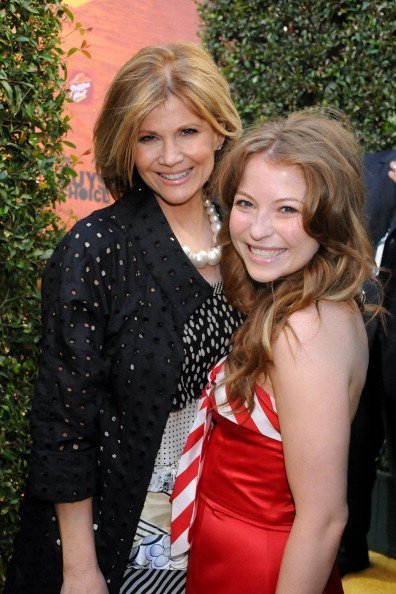 MARKIE POST'S CHILDREN
Markie Post, now happily married to her husband of nearly four decades, who is a movie producer and writer, is a proud mother of two amazing daughters. The couple welcomed their first daughter, Kate Armstrong Ross in LA, New York. The young Ross followed in her parent's footsteps, becoming an actress and writer.
Markie's daughter is already making a name in the industry as an Award winner, landing an accolade in 2016 for best-supporting actress at the Creation International Film Festival for her role in "Frog March," and none was more elated than her famous mom. The acting legend also has a second daughter named Daisy Ross.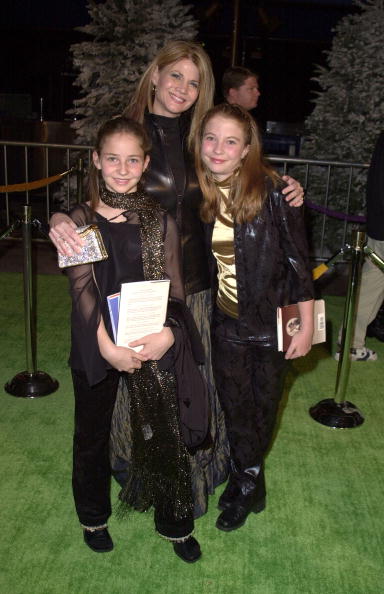 MARKIE POST SOCIAL MEDIA ACTIVITY
Markie's only social media account is on the Twitter platform, where she has an impressive fan following of over nineteen thousand and counting. 
The life of the accomplished actress has been a train of adventures, one that is worthy of emulation, and gladly, her daughters are on hand to keep her name from waning for years to come.