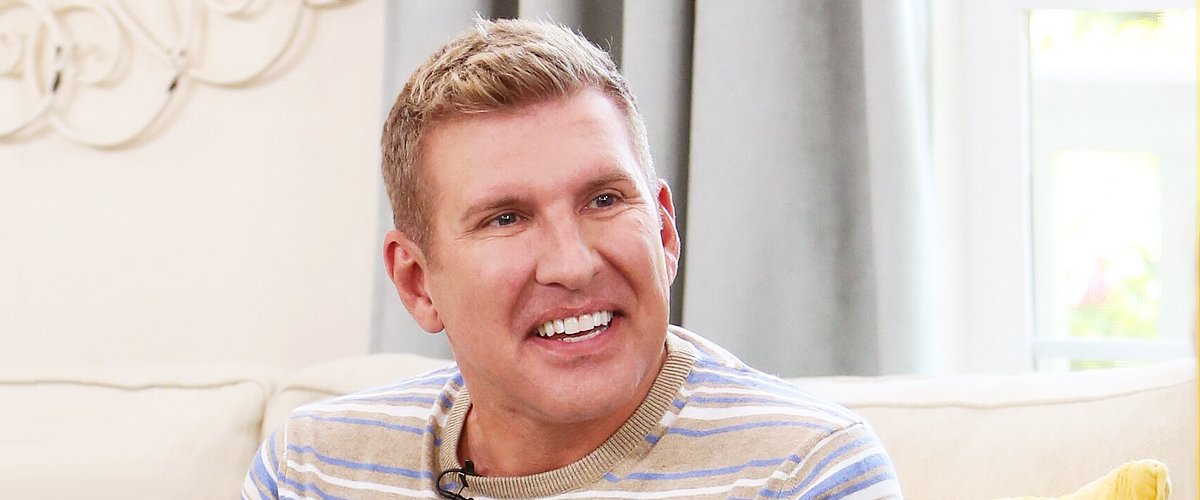 Getty Images
Todd Chrisley's Son Kyle Has a Beautiful Daughter Chloe Who Is Growing by Leaps and Bounds
Todd Chrisley, who is best known for his hit reality show, "Chrisley Knows Best," has five children who star alongside him on the USA Network show. Also gracing the show these days as a regular is Todd's beautiful granddaughter, Chloe Chrisley, the newest fan-favorite reality star.
For seven seasons, viewers have watched the Chrisleys as they go about their daily lives, with Todd being the business inclined family patriarch. His wife Julie is a sucker for cooking, Kyle, the estranged son, Chase's "get rich quick" craze, and little Chloe, the charmer.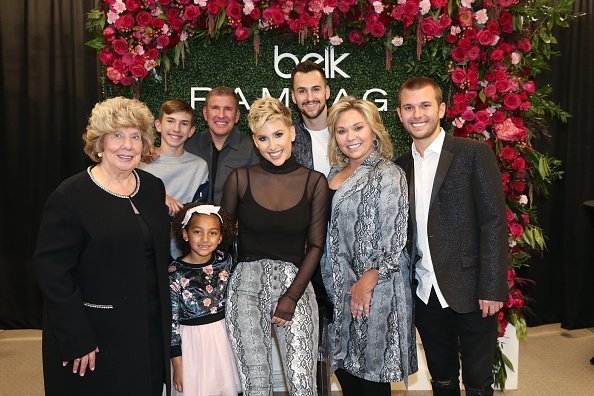 Faye Chrisley, Chloe Chrisley, Savannah Chrisley, Julie Chrisley, Chase Chrisley, Grayson Chrisley, Todd Chrisley and Nic Kerdiles at Belk at Cool Springs Galleria Mall on November 05, 2019 | Photo: Getty Images
THE ADORABLE CHLOE CHRISLEY
Chloe was born on November 10, 2012, to parents Kyle Chrisley and Angela Johnson in South Carolina, USA. The seven-year-old was first welcomed into Todd and Chrisley's household when she was about six months old.
Her mom contacted her grandparents for help when she could not cope with raising the child alone. At the time, Kyle was battling severe bipolar disorder and drug addiction. Her grandparents took her in without hesitation, and after the little girl adapted to her new living conditions, she was glad to join her new-found parents on their family show.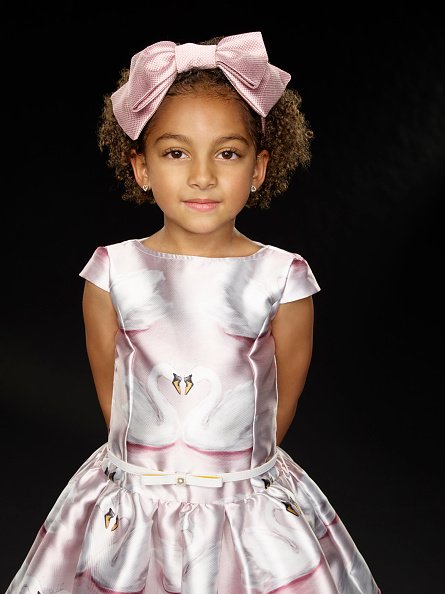 Chloe Chrisley on the set of "Chrisley Knows Best" | Photo: Getty Images
HOW TODD GOT FULL CUSTODY OF CHLOE
Chloe's dad has been bipolar since he was eighteen, resulting in erratic and sometimes violent behaviors, coupled with a desire to pop pills and self medicate. Having battled all of these for years, Todd's eldest son eventually became a drug addict and an abusive partner.
When Chloe was one, Kyle got arrested for assault, forcing him to relinquish custody of his one-year-old to her mother and grandfather.
However, three years later, Chloe's mom also got arrested for falsely listing her daughter as a dependent to defraud Medicaid and food stamps.
Following her arrest, she was forced to list the little charmer as a dependent, thereby granting Todd sole custody of the child, who was then fully accustomed to life with the Chrisleys, and her beloved role on the USA network series.
THE "CHRISLEY KNOWS BEST" REALITY SHOW
The Chrisley family show first premiered on March 11, 2014, on the USA Network. The show follows Todd and his family as they embark on their daily activities, with a focus on the family's patriarch.
The show features all of Todd Chrisley's children, from Kyle and Lindsey Chrisley, the reality star's children from his first wife, Theresa, to Todd's mother.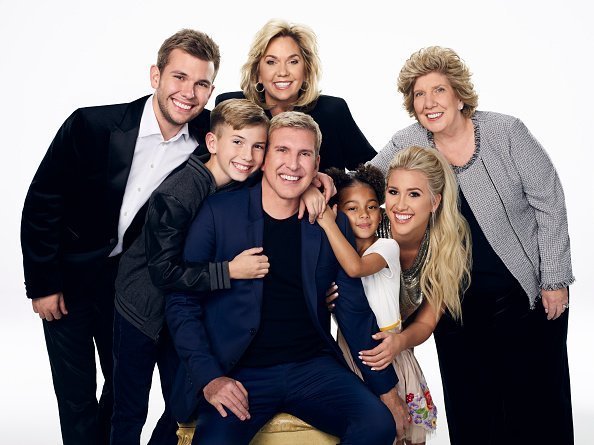 Chase Chrisley, Grayson Chrisley, Julie Chrisley, Todd Chrisley, Chloe Chrisley, Savannah Chrisley, Faye Chrisley on the set of "Chrisley Knows Best" | Photo: Getty Images
Kyle starred only in the first season of the family series, while his sister Lindsey was active for five seasons before having a fallout with her dad. Also on the series are Julie and Todd's son, Chase Chrisley and daughter, Grayson Chrisley, the youngest child of the fold.
The couple's older daughter, Savanna Chrisley, aged 22, is depicted on the show as a beauty contest lover, while her nephew, Jackson Campbell, is ever-present to fill in for his mom, Lindsie.
Nanny Faye (Todd's mum) is the oldest member of the big family, but age has not stopped her from indulging her love for gambling, and her seven-year-old great-granddaughter, Chloe. The show has run for seven seasons since its premiere, with about 144 exclusive episodes.
MEET CHLOE'S MOM
On "Chrisley Knows Best," Chloe can easily pass for one of Todd and Julie's children as she doesn't hesitate to refer to them as mom and dad. Notwithstanding, relinquishing custody of her daughter has not stopped the seven-year-old's biological mom from loving her unconditionally and professing her love publicly.
Angela Victoria Johnson is an African-American woman hailing from Iva, in South Carolina, where she resides to date.
CHLOE'S FAMOUS GRAND DAD
Chloe's granddad made his rise to fame on the USA Network series, "Chrisley Knows Best." The 50-year-old is notable for acquiring most of his wealth through real estate, an investment he made early in his life before venturing into the spotlights.
The star hit a loose end in his fulfilling career path in 2008, when one of his investments went bad due to a collapse in market price, leaving him in bankruptcy, with a $30 million worth of debt. This pitfall has been one of the family's biggest scandals recorded.
Todd was 21 when he tied the knots with Chloe's grandmother, Teresa Terry, and the pair divorced in 1996, after giving birth to Lindsie and Kyle. Kyle's relationship with his father has been strained for years and worsened after the star gained custody of Chloe.
In 2014, the reality star's eldest son lambasted his father during an interview, calling him out for being a bankrupt, toxic snake who only wanted custody of his daughter because it boosted his reality show's ratings.
In response, the TV star has since denied the allegations, also stating that he only wanted what's best for his son, because he loved him.
The 28-year-old recently debunked his previous claims against his father, alluding them to feats brought about by drug addiction. Since setting the records straight, the two have coexisted peacefully, and Chloe Chrisley now conveniently boasts of having two dads.
KYLE'S WIFE, ALEXUS WHILBY
The 28-year-old father also made another life-changing move when he got married again in 2014, to a woman named Alexus Whilby. The two share common interests, especially in music, and have jointly released several music tracks.
With two pairs of parents and a doting mom, Chloe must be the luckiest kid on the block.
Please fill in your e-mail so we can share with you our top stories!