Donald Trump's Scottish Mom Mary Arrived in New York as an Immigrant with Only $50 in Her Purse
President Donald Trump describes his mother, Mary Anne, as a "terrific woman." But she was also one with a dramatic flair and the daughter of a fisherman who emigrated to New York in search of a better life.
Born to Mary and Malcolm MacLeod on May 10, 1912, Mary grew up as one of ten children in Tong near Stornoway on the Isle of Lewis.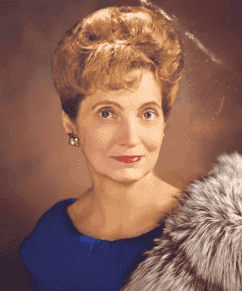 MARY'S DECISION TO LEAVE LEWIS
At the age of 17, Mary decided to leave Scotland. The First World War caused a steep decline among the men in the Western Isles. The shortage of eligible men and jobs, along with the availability of an alternative, had her travel to New York.
Mary received her immigration visa in Glasgow in February 1930, and early in May, she went aboard the RMS Transylvania, where she spent her 18th birthday before arriving in the Big Apple on May 11, 1930.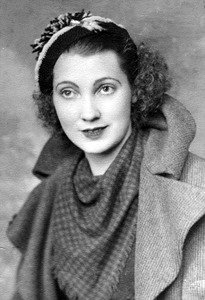 SHE STAYED WITH HER SISTER 
With reportedly only $50 in her purse, Mary headed to her sister, Mrs. Catherine Reid, in Long Island, where she stayed while working as a domestic servant as per her immigration papers.
Catherine left their home in Tong in 1920 after she gave birth out of wedlock. Seen as scandalous to families at the time, she moved to New York. 
HOW MARY MET FRED TRUMP
While staying with her sister, Mary accompanied Catherine to a party one evening where she met her future husband, Fred Trump.
The couple started dating, and Mary briefly returned to Scotland in June 1934. The couple continued their relationship with the writing of letters before she went back to the US in September that year. 
Fred and Mary tied the knot in January 1936, and she became a naturalized citizen in 1942, according to documentation acquired by The National.
Share this rare 1994 interview of Mary Trump, @realDonaldTrump's Mom!

Mary Anne MacLeod Trump (1912-2000) had 5 children, U.S. Judge Maryanne Trump Barry (1937), Frederick Christ Trump Jr. (1938–1981), Elizabeth Trump Grau (1942), @POTUS Donald Trump (1946), Robert Trump (1948). pic.twitter.com/6WSUJldSm0

— Oliver McGee PhD MBA (@OliverMcGee) October 17, 2018
STARTING A FAMILY
By that time, Mary had already given birth to her first child and daughter, Maryanne Trump Barry, on April 5, 1937. Four more children followed before Mary gave birth to Donald Trump on June 14, 1946.
"Looking back, I realize now that I got some of my sense of showmanship from my mother. She always had a flair for the dramatic and the grand. She was a very traditional housewife, but she also had a sense of the world beyond her," Donald described his mother in his biography.
DONALD IS NOT THE ONLY WELL-KNOWN SIBLING
President Trump's eldest sister also became well-known for her career in law. Before she retired in February 2019, Maryanne served as a senior judge of the US Court of Appeals for the Third Circuit.
Two months after Maryanne retired, Donald Trump misspoke during a NATO briefing when he addressed Germany's financial contributions to the organization.
#WomensHistoryMonth Maryanne Trump Barry served in the U.S. Attorney's Office for the @USAO_NJ from 1974 to 1983. During that time she achieved a number of "firsts." She was the first woman to do criminal work and first to run the Appeals Division. pic.twitter.com/qiTEkl6PaZ

— NJ US Attorney (@USAO_NJ) March 21, 2019
In a statement that utterly confused everyone, Donald stated that his late father, Fred, who became a prominent real estate developer, was born in Germany instead of the US. Fred passed away on 25 June 1999, aged 93, after being hospitalized due to pneumonia.
On Tuesday, President Donald Trump held a press conference at the White House, where he had a briefing with NATO. While addressing Germany's financial contributions to NATO, the politician uttered a wrong claim.
Trump confused the audience by saying his father was born in Germany instead of the US.