Entertaining and Useful Christmas Gift Ideas for Kids
Christmas gifts are thoughtful presents that parents and guardians invest time and emotion in picking out, and getting it wrong is not the right way to end the year.
When it comes to picking Christmas presents for kids, parents and guardians are wholly invested and put in much effort to ensure that they get the perfect gift for their child(ren). However, most parents are so busy that they have a hard time coming up with the ideal Christmas gift idea.
This selection of fun and useful Christmas gifts has helpful Christmas ideas that will take away the burden of figuring out what to get for your kids. It covers both boys and girls, so, whatever sex your child(ren) is, the items listed in this article will make cool Christmas gifts.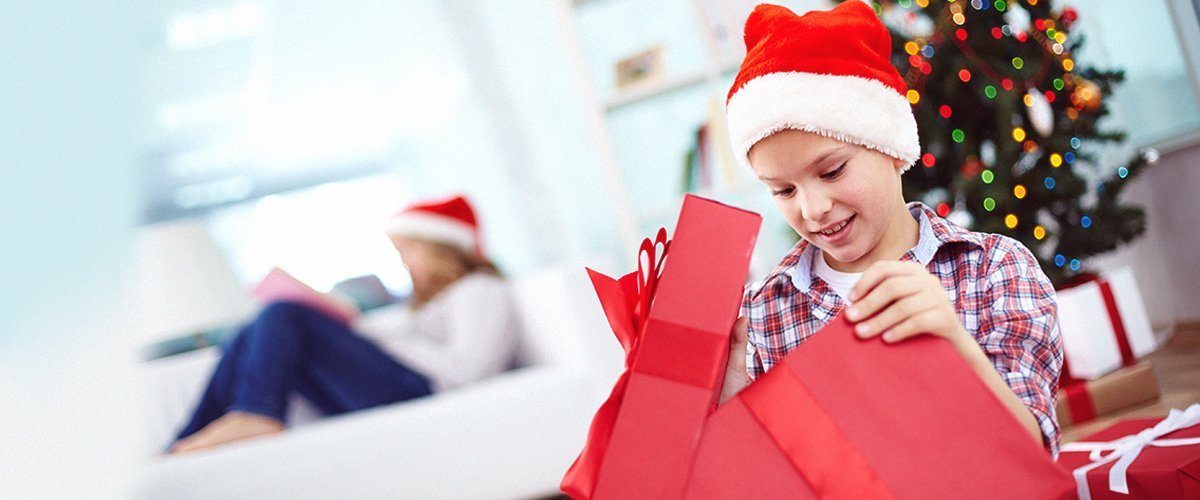 CAMPER PLAYHOUSE
Amazon.com
$124.99
This 47" by "80 country camper playhouse is an ideal gift for young boys and girls who love the outdoors. So, if your child is outdoorsy, get them this item; they can set it up at home, and use it for sleepovers with their friends.
METAL RUNNER SLED
Amazon.com
$96.99 (save $63 from $159.99. 39% discount)
The sled is one of the gifts for girls as well as boys. It is perfect for any child, who loves active sports, and doesn't mind getting a little dirty and wet in the snow. The sled has a flexible flyer metal runner, with a steel and wood steering snow slider.
IDEAL MAGIC SPECTACULAR MAGIC SUITCASE
Amazon.com
$32.95 (save $18.04 from $50.99. 35% discount)
This is one of the ideal Christmas gifts for a child with love for the supernatural. It is the number one bestseller for all things' magic kits and accessories for children and will make any child belief that Santa indeed came to town to find this under the Christmas tree.
5,000 AWESOME FACTS (ABOUT EVERYTHING!)
Amazon.com
$12.20 (save $7.75 from $19.95. 39% discount)
This item is a gift for young boys and girls, especially the brainy kind. Also, it is perfect for curious kids who want to learn about the planet and debunk myths from facts. 5, 000 Awesome Facts have a five-star rating on Amazon, and is eleven on the chart this week.
AmSCOPE BEGINNER MICROSCOPE KIT
Amazon.com 
$39. 99 (save $15.00 from 54.99. 27% discount)
This item is 120X-1200X 52-pcs Kids Beginners Microscope STEM kit with metal body microscope, plastic slides, LED lights, and a carrying box (M30-ABS-KT2-w). It is ideal for kids with an interest in science.
EXPLORER KIT FOR KIDS
Amazon.com
$22.99
This 9-in-1 kit contains binoculars, fan, magnifying glass, crank flashlight, and a 5-in-1 multi-tool in beautiful tin case for kids camping and storing. It is one of the best gifts for girls, especially for those who love "Dora the Explorer."
BAKETIVITY KIDS BAKING ACTIVITY KIT
Amazon.com
$42.99
This item is ideal for kids who love to bake, and it has premeasured contents that make it easy for them. It is suitable for kids aged between 6 and 12 and comes with a free apron and hat.
PAINT YOUR OWN TEA SET
Amazon.com
$14.95
This item comes with 11-set porcelain dishes, and six paintbrush and pots. It is a cool Christmas gift for girls.
SNOWBALL MAKER
Amazon.com 
$14.95
Christmas might be in winter, but it can be extra special if kids have their snowball maker. This item by Joyin comes in red and blue, and with a free tote bag.
QUICK CONNECT BIKES
Amazon.com
$159.99
This item is an ideal reward for young boys who were "Very good" this year. It is a frozen 2-kid bike with training wheels, steamers, and basket.
GNOMES AT NIGHT
Amazon.com
$21.99
This item is an ideal gift for kids who love adventure; it is a cooperative maze game and a cool Christmas gift for boys and girls.
SPIN AND SPIRAL ART STATION
Amazon.com
$17.99 (save $7.00 from $24.99. 29% discount)
Every parent with an artistic kid should get him or her this item. It is an easy way for young artists to make amazing designs, and perfect as a Christmas gift.
LUCKY FORTUNE COLLECTIBLE BRACELETS
Amazon.com
$11.99
Parents with female kids will find this ideal for their daughters. This item is the first series of the Lucky Fortune Collectible Bracelets and has a four-and-half star rating on Amazon.
AVOCADO SMASH! GAME CARD
Amazon.com
$19.97
This item comes with a 71-piece family action game card in multicolor, and with a storage case. It is an ideal gift for kids and useful for family game nights.