Elizabeth Taylor and Richard Burton's Tumultuous Relationship
Their legendary love story went back and forth from reality to fiction, from intimacy to the big screen and back, but it was always surrounded by scandal. This is how their whirlwind romance went on.
Elizabeth Taylor and Richard Burton were two of the biggest stars to come out of Hollywood's Golden Age, and it only made sense that they ended up marrying each other, but their larger-than-life personalities made it impossible for it to last.
Nevertheless, their 14 years of shared life and professional collaboration were enough to make their love story the stuff of legend. Let's revisit how their paths intertwined, making them an item for eternity.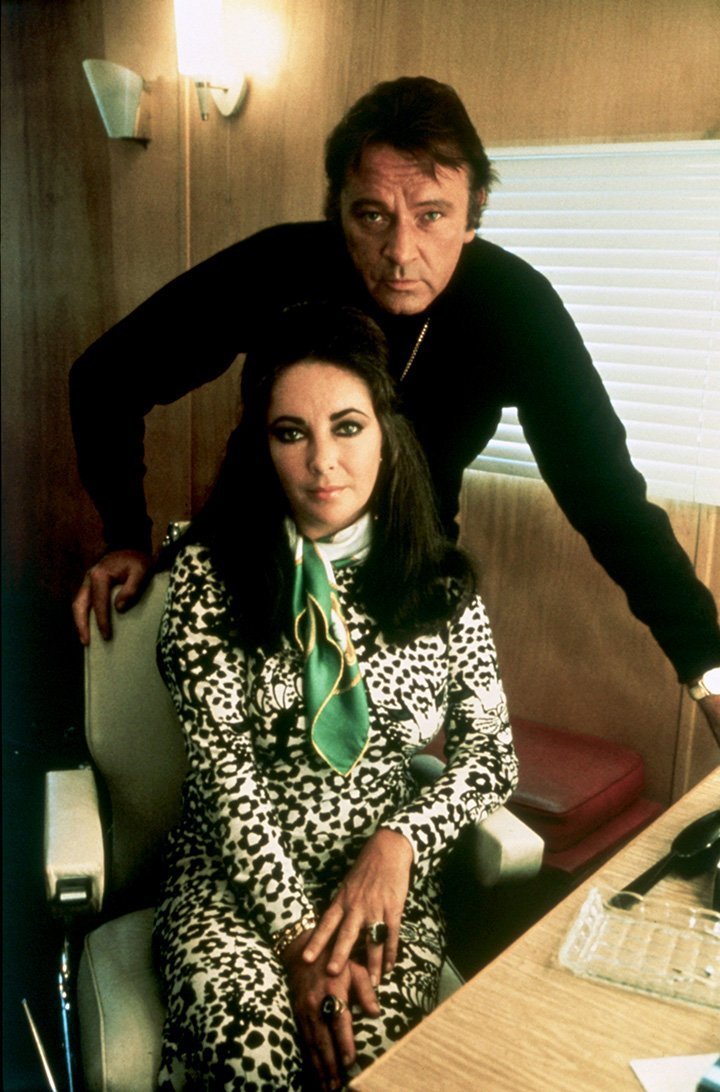 LOVE AT FIRST SIGHT
One of the most iconic Hollywood romances had to start, naturally, in an epic film set as that of "Cleopatra," filmed in 1961 and released the following year. Taylor and Burton were the stars of the film and had only met once prior to shooting.
It didn't matter that Taylor forbid herself to become involved with Burton, who had a bad reputation, for she couldn't resist his charms and she claims to have felt instantly attracted to him.
Once the two filmed their first kissing scene, a full and torrid romance took off, and soon the passionate love affair was impossible to hide from the cast and crew of the classic movie.
THEY WERE MARRIED TO OTHER PEOPLE WHEN THEY MET
Both Taylor and Burton led complicated love lives and married several times, and to make this legendary romance all the more dramatic, the two were in fact married to other people when their romance blossomed.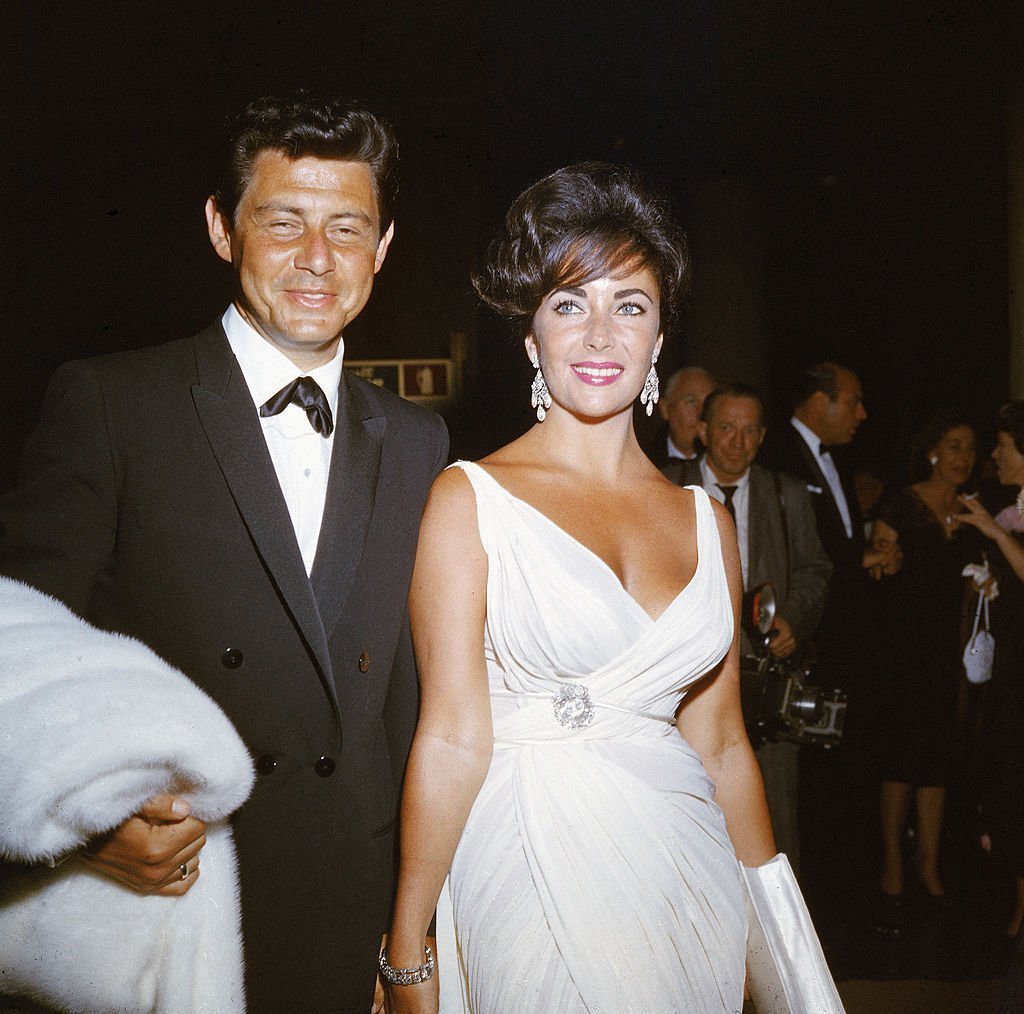 Burton was married to his first wife Sybil, with whom he even shared three daughters. While it wasn't exactly news that Burton constantly engaged in affairs outside his marriage, nothing threatened his marriage until Taylor was on the map.
As of Taylor, she was married to her fourth husband Eddie Fisher, who had left his previous wife Debbie Reynolds for Taylor, only to have the same thing done to him after Taylor eloped with Burton, shocking Hollywood and the world.
A VERY PUBLIC RELATIONSHIP
It didn't take long before the paparazzi got word about what was going on between Taylor and Burton during the filming of "Cleopatra," and as much as the two tried to keep their relationship away from the press, soon they were making headlines.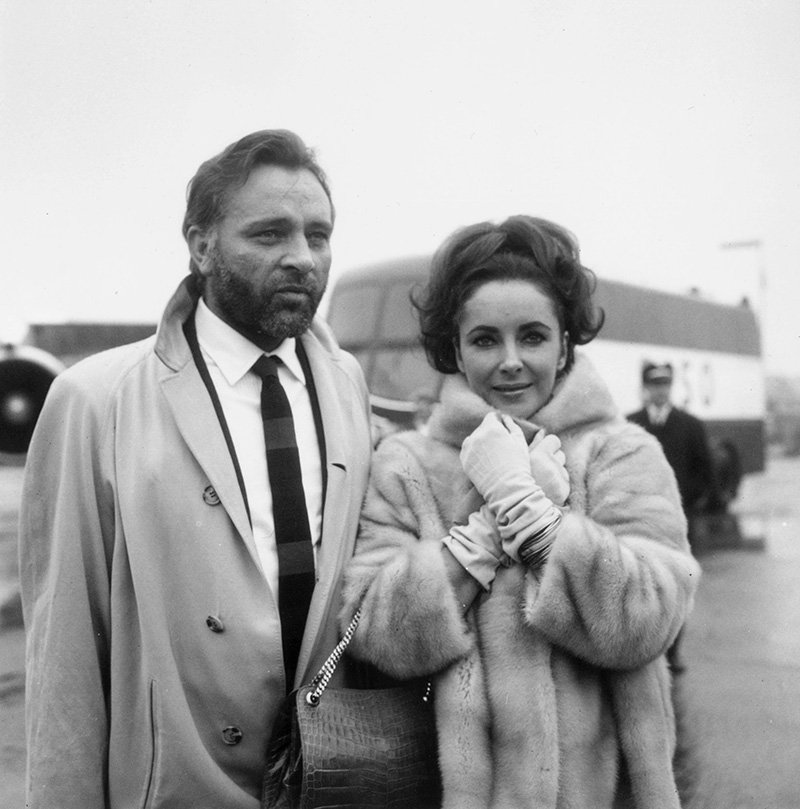 "Cleopatra" was filmed in Rome, which was the birthplace of the paparazzi phenomenon in the early 1960s, and Taylor and Burton meeting for dates in the city was the perfect subject for them to fully display their influence.
In a matter of weeks, the Italian press was focused on the scandalous love affair, and even the Vatican had something to say about it, denouncing what they considered an unlawful union.
MARRYING AND DIVORCING EACH OTHER TWICE
Less than a year after "Cleopatra" was released, and barely two days after Taylor's divorce from Fisher became official, the actress and Burton, who had already divorced Sybil, tied the know for the first time in Montreal, Canada.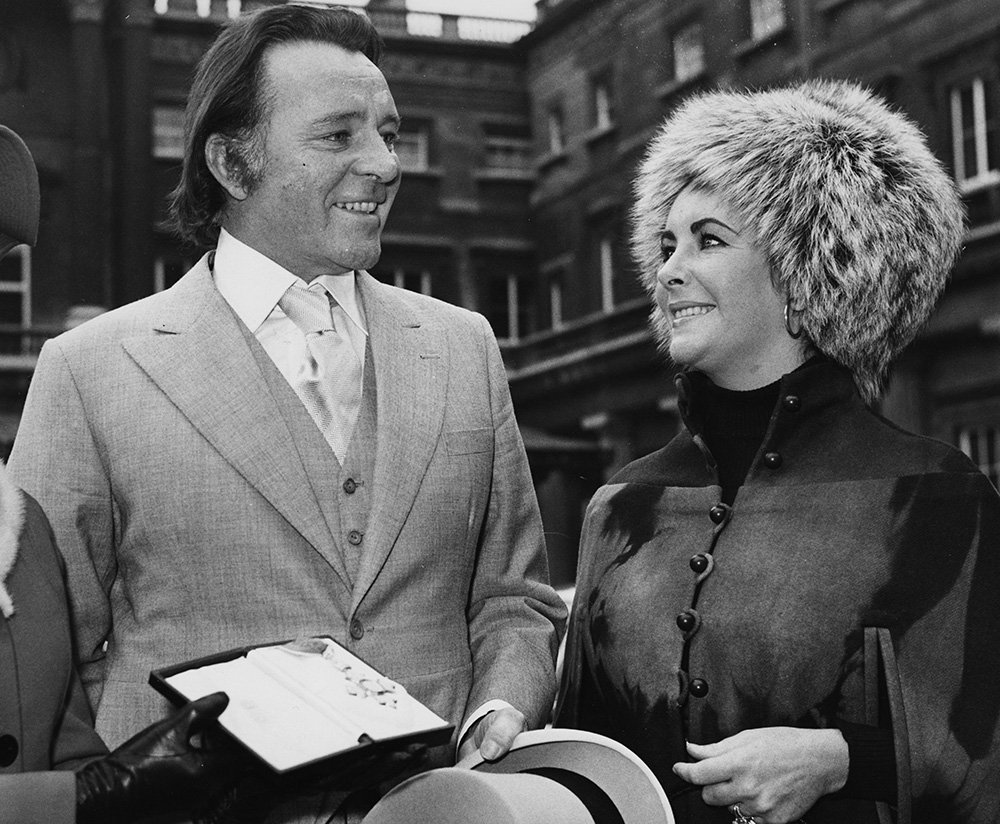 The marriage went on for a full decade, and they were soon described as the "marriage of the century," but behind closed doors, things weren't always idyllic between the temperamental actress and her older, alcoholic husband.
Taylor gave up in 1974 and filed for divorce in Switzerland. But after Burton bombed her with love letters begging her to reconsider, she gave in and remarried him, only to admit that the relationship was over and divorce again within months.
WORKING TOGETHER
Burton and Taylor's scandalous romance didn't harm their careers as one might have feared. In fact, it caught the imagination of the public so much that the studios were quick to capitalize on it, having the two starring together on several occasions.
Between 1963 and 1973, Burton and Taylor shared the screen in a total of ten films and one TV movie, with their most famous collaboration apart from "Cleopatra" being "Who's Afraid of Virginia Woolf?" (1966).
The other films the two worked together on are "The V.I.P.s (1963), "The Sandpiper" (1965), "The Taming of the Shrew" (1967), "Doctor Faustus" (1967), "The Comedians" (1967), "Boom!"(1968), "Under Milk Wood" (1972), "Hammersmith is Out" (1972), and "Divorce Hers" (1973).
CLOSE UNTIL THE END
Despite the demise of their two marriages, Burton and Taylor never ceased communicating with each other, and in 1983, after she had divorced her sixth husband Senator John Warner, the two appeared together on Broadway.
Burton died the next year at his home in Switzerland, at age 58. Taylor survived him for another 27 years, passing away in 2011, at age 79.
While both went on to marry other people twice after being together, some say the feelings they had for each other never went away.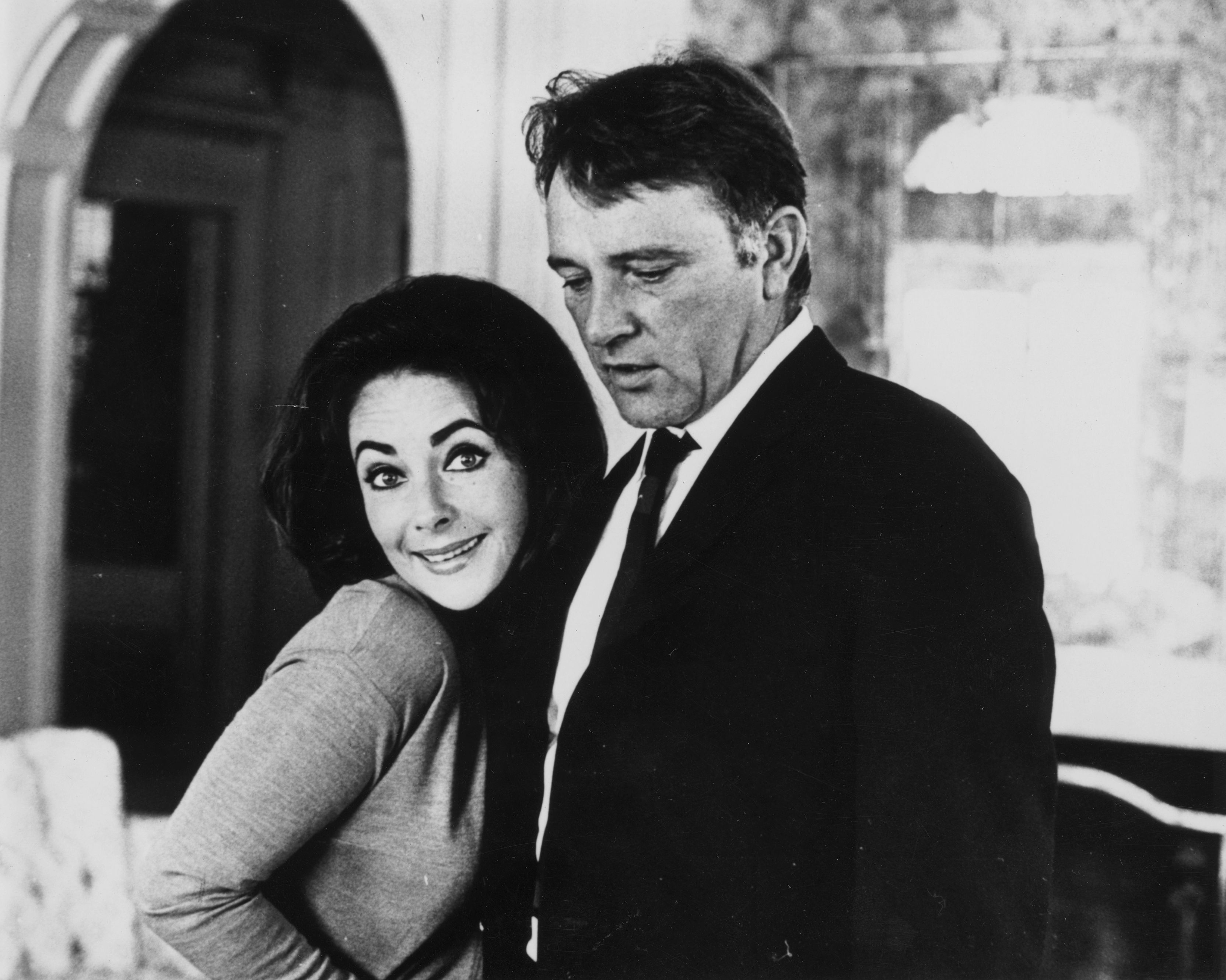 "They couldn't get away from each other, they were just drawn together with such an inextinguishable love," playwright Mark Jenkins summarized at the time of Taylor's dead.
"I know my uncle remained in love with her for the remainder of his life - the fire was never extinguished for those two," Burton's great-nephew Guy Masterson also shared at the time.