John Gray of Relentless Church and Wife Aventer's Kids Perform Dance Tribute on Their Parents' 9th Wedding Anniversary
"Relentless Church" pastor, John Gray, and his wife marked their nine years of marital bliss this week. To celebrate their parent's nine-year love journey, the kids, John and Theory made a dancing video to laud the duo.
Wife of celebrity pastor, John Gray of "Relentless Church" shared a cute video of their two children, performing a tribute to their parents for their ninth wedding anniversary.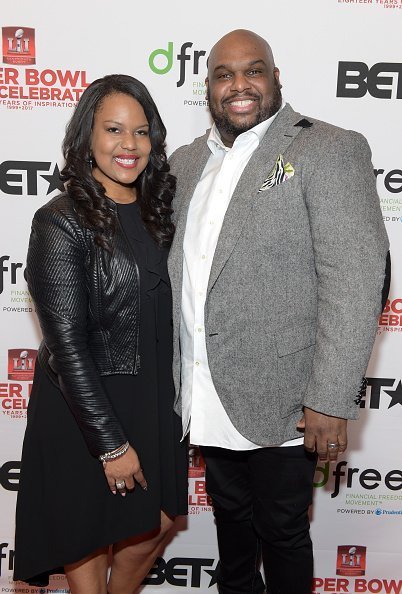 Aventer Gray and her husband celebrated their wedding anniversary this week and have attracted several goodwill messages, as well as tributes from each other and other family members.
THE BEST OF FOUR AND TU TU
The most amazing tribute yet came from the duo's two children, John, fondly called Four, and his sister, Theory, nick-named Tu Tu.
The adorable kids, with the help of their school teacher, came up with a song and dance performance, dedicated to their parents to commemorate their big day. 
The mother of two shared the video on Instagram with the caption:
"Our #Graykids tribute to my husband and me for our 9th anniversary! Yassss go loves! John, aka Four & Theory aka TuTu, did a video directed by their teacher Ms. @xoxo_luvkel! Thank you, babies! I love it. We love love, love you all!"
The minister's wife also acknowledged their wedding date, 12/11/2010, while recalling that thanks to the memorable day, they are blessed with the singing-dancing duo.
MORE ANNIVERSARY TRIBUTES
The mother of two shared another anniversary post featuring herself and the pastor posing for the camera, with the inscription, "Happy 9th anniversary" boldly written on the background. 
She also wrote a lengthy tribute to her other half, reflecting on their scandalous journey so far and how they made it to their ninth year.
The "Relentless Church" minister followed suit, sharing the same picture with his long stretch of a loving tribute to the "champion of his dreams."
THE MINISTERING PAIR HAVE LIVED THROUGH PAST CRITICISMS
The duo have had quite a number of controversies since establishing their ministery. In the past months, the couple has endured several criticisms from the media and observers as a result of their ministerial practices.
In an earlier controversy, the ministers were criticized for acquiring a 7,247sq.ft Sampsville home worth $1.8 million.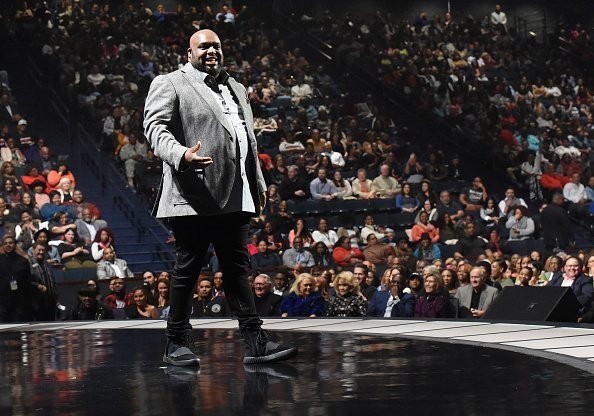 According to Greenville News, the property was bought by the church members, which raised speculations that the pastor was preying on his church members to enrich himself.
Shortly after, another issue arose when the controversial pastor urged his members to contribute $300 each, amounting to $250 thousand, for the renovation of the church's roof, as well as paying off other inherited debts from the immediate past minister, Ron Carpenter.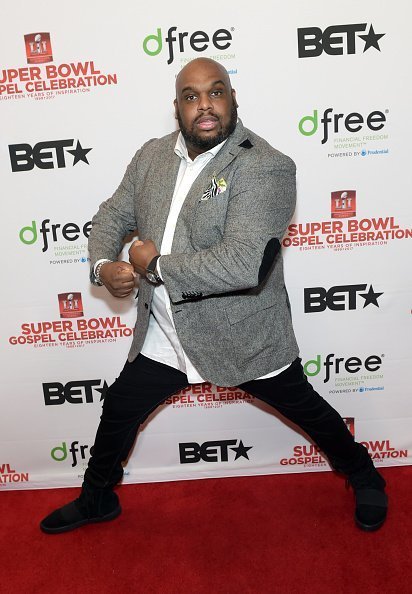 SURVIVING A NEAR DIVORCE
In January this year, the father of two revealed that he failed his wife as a husband for years. He explained how close they were to getting a divorce severally in the last two years.
Admittedly, no one noticed the rift between them because they both put up a happy face when out in public, to mask the tears and long nights on the couch.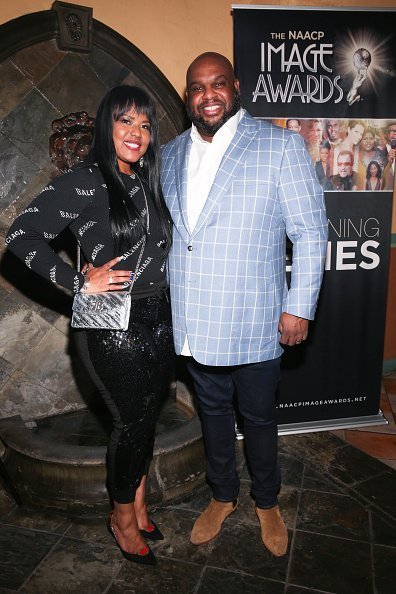 On their wedding anniversary last year, the controversial pastor gifted his wife a $200,000 Lamborghini, as pacification for his years of failing her.
The duo have enjoyed a peaceful union ever since their make up. Happy anniversary to the couple!