Donald Trump's First Wife Ivana Opened up about Their Divorce and How Her Husband Treated Her
Ivana Trump holds the title of the first "Mrs. Trump," and once upon a time, she made it clear that her divorce and her ex's treatment of her had more meaning than what the public understood, and it's far from what they thought.
President Donald Trump, the real estate mogul turned POTUS has been married thrice. Long before the world knew he would be President, and at a time, he was still earning $75,000 a year, working for his father.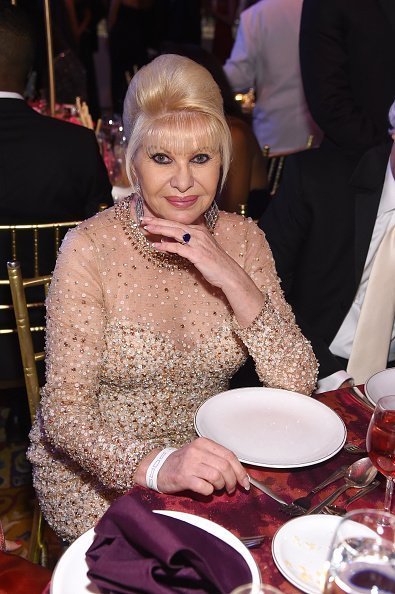 He met Ivana Trump, a young model from Czechoslovakia, who was visiting New York for the first time. The year was 1976. 
After making a few "Prince Charming" moves like getting a young Ivana and her friends a table in one of New York's famous restaurants, and chauffeuring them personally to their hotel, the former couple began a relationship and got married eight months later in April, '77.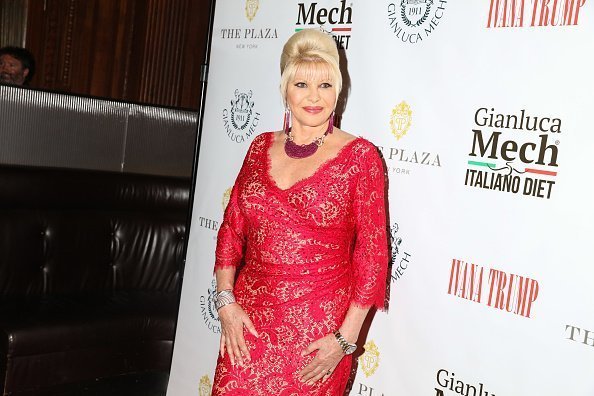 IVANA ON DIVORCE AND HOW TRUMP TREATED HER
The marriage was quite successful at the beginning, as Trump's first wife joined him in building the empire that made him a billionaire. She was vital in the development of the Golden Height Hotel and the famous Trump Towers, both in New York City.
Toward the end of the '80s, after about 12 years of marriage, things between Donald J. Trump and Ivana had gone sour, and the couple filed for divorce. As the mom-of-three would later reveal, her ex saw the divorce proceedings as a business deal, and since he didn't want to lose, it dragged on for two years.
In '92, the divorce got finalized, and Ivana walked away with $20 million. The divorce was so public that people thought the POTUS mistreated his first wife, but the Czechoslovakia-born model debunked that during an appearance on "Good Morning Britain" saying,
"During the divorce, it was nasty because the lawyers were involved. When it got finalized and our financial agreement [taken care of], we were friends."
Ivana added that there was no screaming between the two of them, and it was the lawyers who made it seem like she was getting mistreated. She added,
"He treated me fantastic. I never had a problem; Don was always polite, always outspoken, always providing. I was his partner."
IVANA ON RAISING TRUMP
Ivana and the POTUS maintained a cordial relationship as they co-parent their three children. The former couple welcomed son, Donald Jr., in December '77, daughter, Ivanka in October '81, and son, Eric, in January '84. Trump's first wife wrote a book, "Raising Trump," with a detailed description of how she raised her children.
During an appearance on "The Wendy Williams Show" to promote the book, she said that discipline was her watchword with the POTUS older children. She said she made sure the three were engrossed in after school activities, and only gave them enough money to take care of their needs, but not to splurge.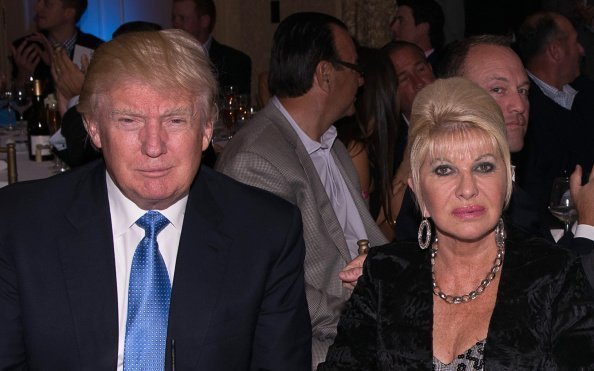 Ivana emphasized on hard-work, duty, and kindness, and it seems her training paid off. Donald Jr., based on his Instagram bio, is the head of Development and Acquisitions in the Trump Organization. He was married to Vanessa Trump, and they share five kids — Kai, Donald III, Tristan, Spencer, and Chloe.
Ivanka, as stated in her IG bio, is a mother, daughter, wife, and one of the senior advisers to the POTUS. She is married to Jared Kushner, and they share three children — Arabella, Joseph, and Theodore. Eric describes himself as the Executive VP at the Trump Organization. He is married to Lara Lea Trump, and they share two kids — Luke and Carolina.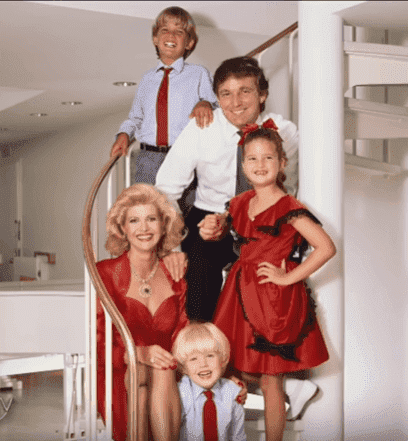 IVANA AND THE OTHER WIVES
Ivana's children have two step-siblings from their father's marriage after their divorce. The POTUS met Marla Maples in '85, and they dated until they got married in '93, three months after they welcomed their daughter, Tiffany, in March. The young lady is currently studying law at Georgetown Law School.
Maples and the dad-of-five's union ended in '97, and in '98, he met Slovenia-born model, Melania Trump (nee Knauss), whom he married in 2005, and she holds the title of FLOTUS. In 2006, the couple welcomed their son, Barron, and he is currently in high school and residing with his parents at the White House.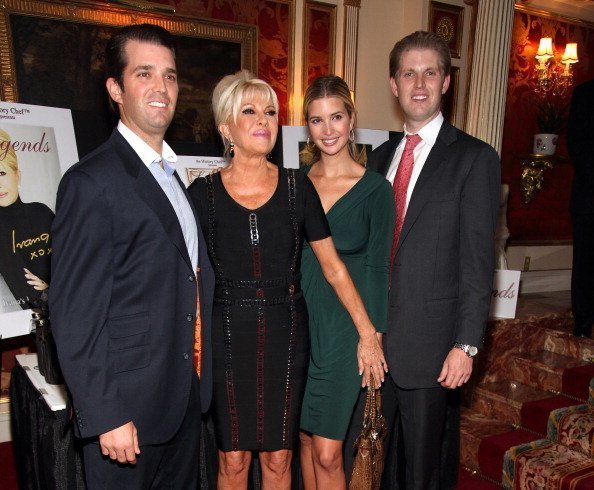 While Melania is the FLOTUS, Ivana sees herself as "First Lady Trump" and is unwilling to let go of what she believes is her right as the first-ever Mrs. Trump. There is currently no Ivana Trump spouse, but she remarried thrice after her divorce to young Italian men and had an on-again, off-again relationship with her fourth husband, Rossano Rubiciondi.
Trump's first wife has little or no relationship with her "Co-Mrs. Trumps'." She focused on building her brand after her divorce, and according to Celebritynetworth.com, her wealth currently stands at about $100 million. Ivana has come a long way from a young model from Czechoslovakia, and at 70, she is still full of life, single, but happy.