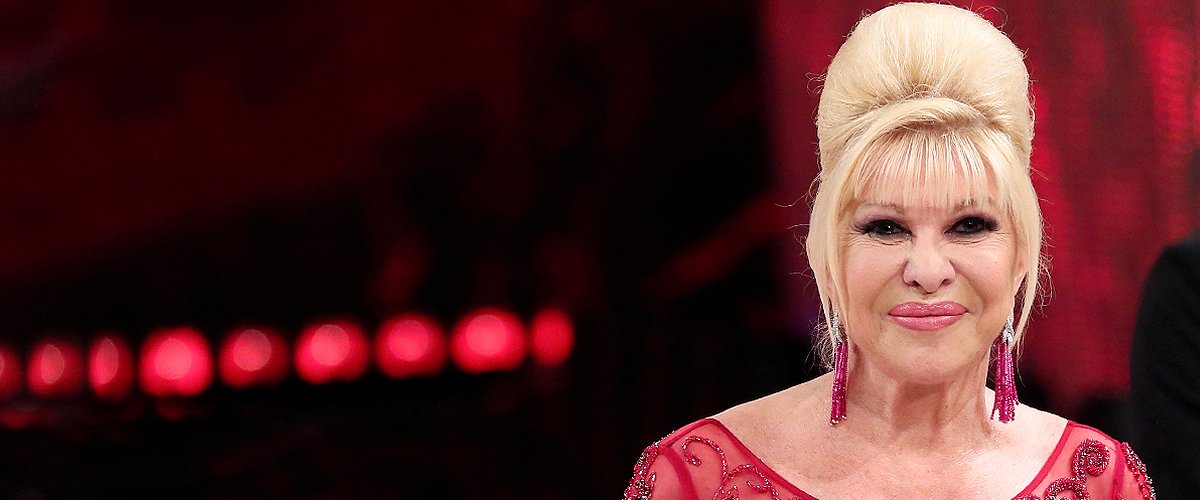 GettyImages
Donald Trump's First Wife Ivana Opened Up about Their Divorce: 'It Was Nasty'
Ivana Trump will forever hold the title of the first Mrs. Trump, as she was the first woman who managed to capture the heart of mogul Donald Trump to the point of him walking down the aisle.
Born in Gottwaldov, Czechoslovakia (now the Czech Republic), Ivana showed a great aptitude for sports as a child, particularly skiing which she started competing in at the age of 6.
As soon as she turned 12, she was admitted to the national training program and participated in several high-level events across Europe until 1967.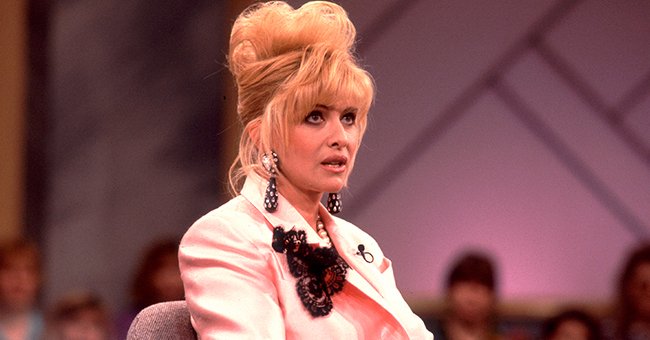 Ivana Trump on the "Oprah Winfrey Show" in 1992 in Chicago, Illinois | Photo: Paul Natkin/Getty Images
A KNACK FOR SPORTS
She attended Charles University, in Prague, and kept skiing well into her college years, even claiming that she was once chosen as an alternate for her country's 1972 Olympics ski team.
Prior to marrying Trump, Ivana said "I do" to Alfred Winklmayr, an Austrian skier, but their union didn't last very long and they decided to call it quits just a couple of years into it.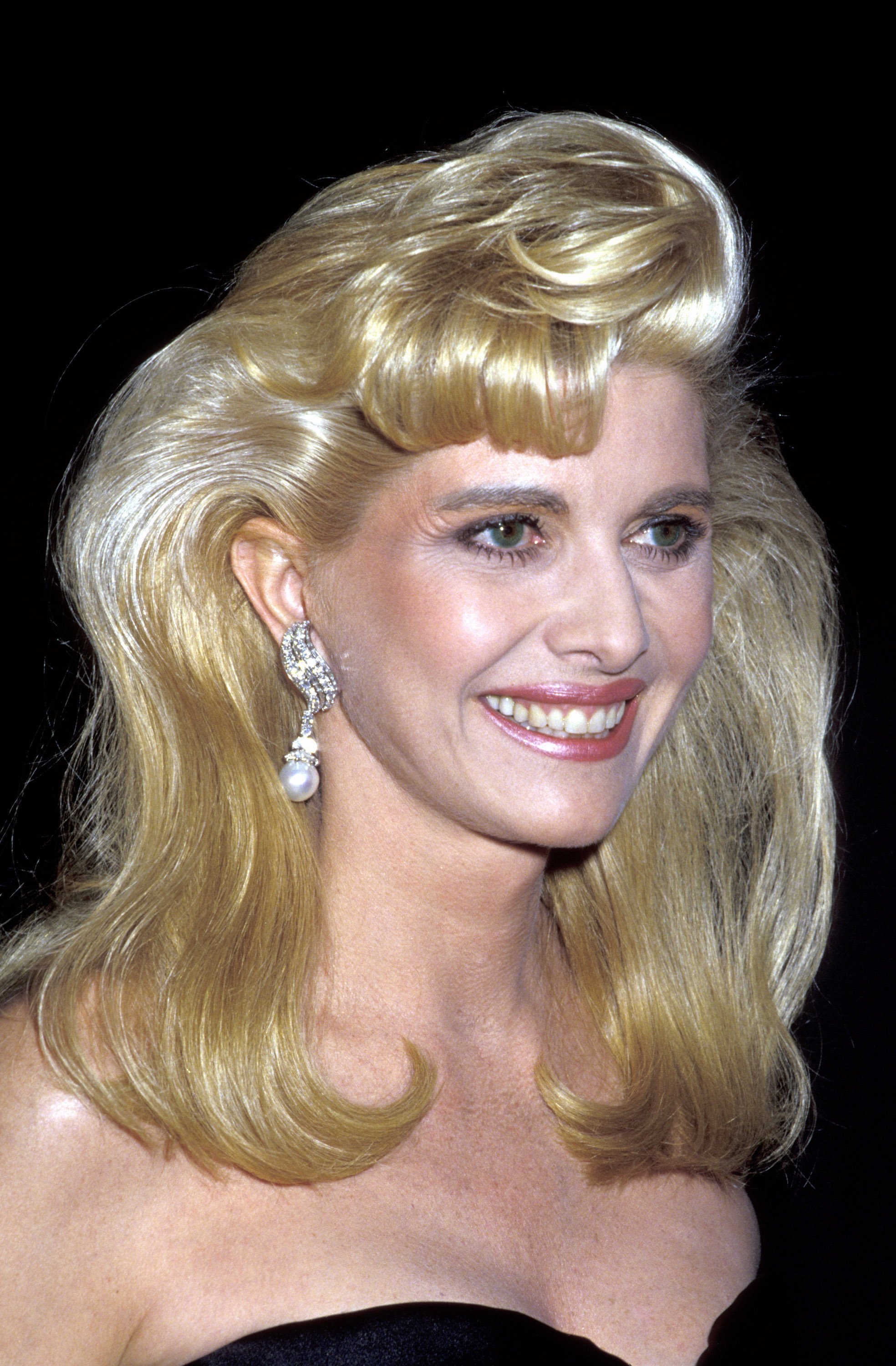 Ivana Trump at the Annual Costume Institute Gala Exhibition in 1989 at Metropolitan Museum of Art in New York City | Photo: Ron Galella/Ron Galella Collection via Getty Images
Being so knowledgeable when it came to skiing, Ivana moved to Canada and worked as a ski instructor, but soon found a new passion in fashion, having become a model in the 70s.
It was through her work that she met Trump. During one of her trips to New York, the mogul landed eyes on her and was immediately charmed by her beauty.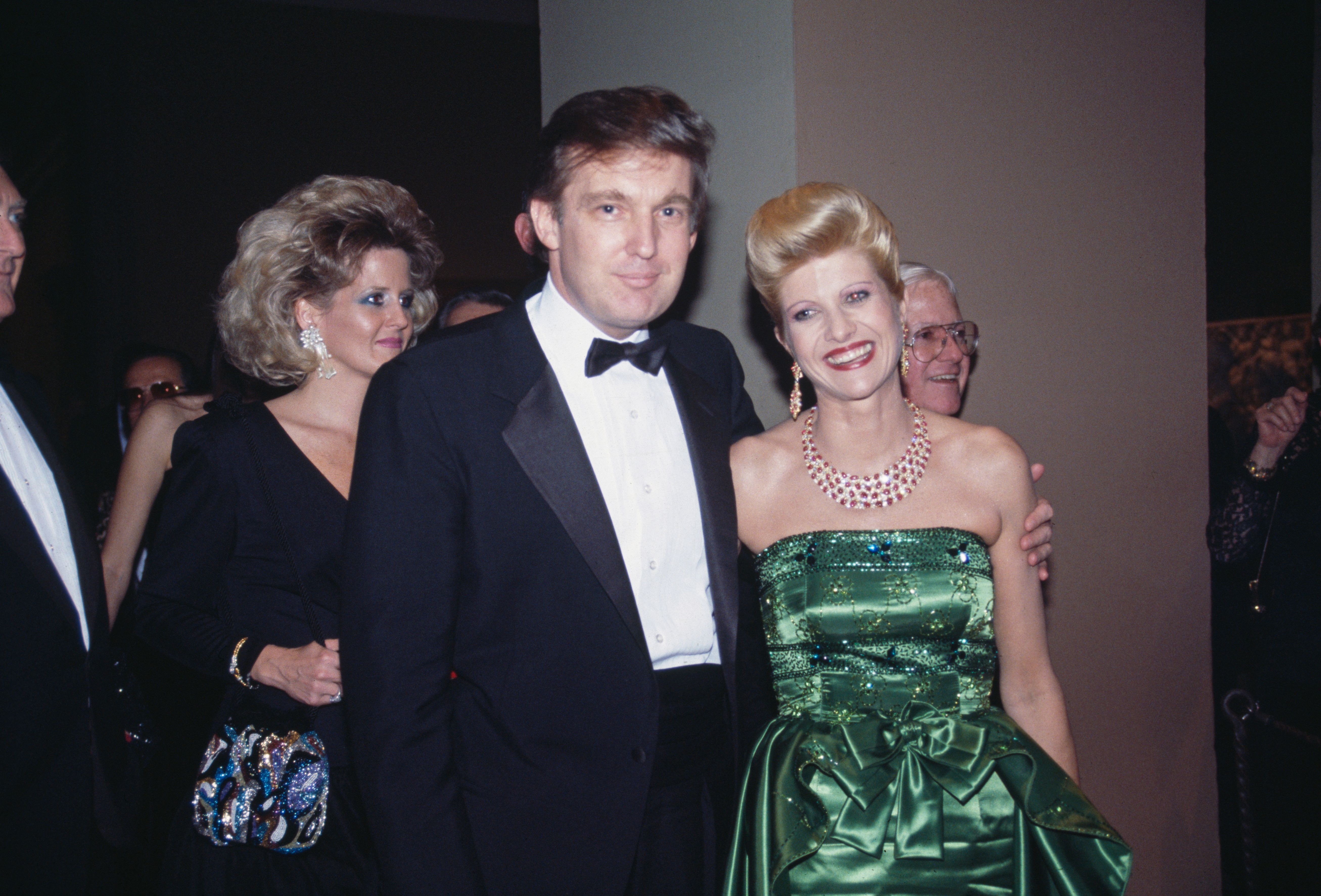 Donald Trump with Ivana Trump at the annual dinner dance of the Costume Institute, held at the Metropolitan Museum of Art in 1987 in New York City | Photo: Tom Gates/Pictorial Parade/Archive Photos/Getty Images
LOVE AT FIRST SIGHT
Ivana, who is currently 72 years old, quickly fell in love with the businessman, who offered to get her party a table at an Upper East Side restaurant in 1976.
The two got married the following year and welcomed 3 beautiful children into the world - Donald Jr., Ivanka and Eric. Aside from modeling, Ivana also worked in Trump's company as an interior design consultant.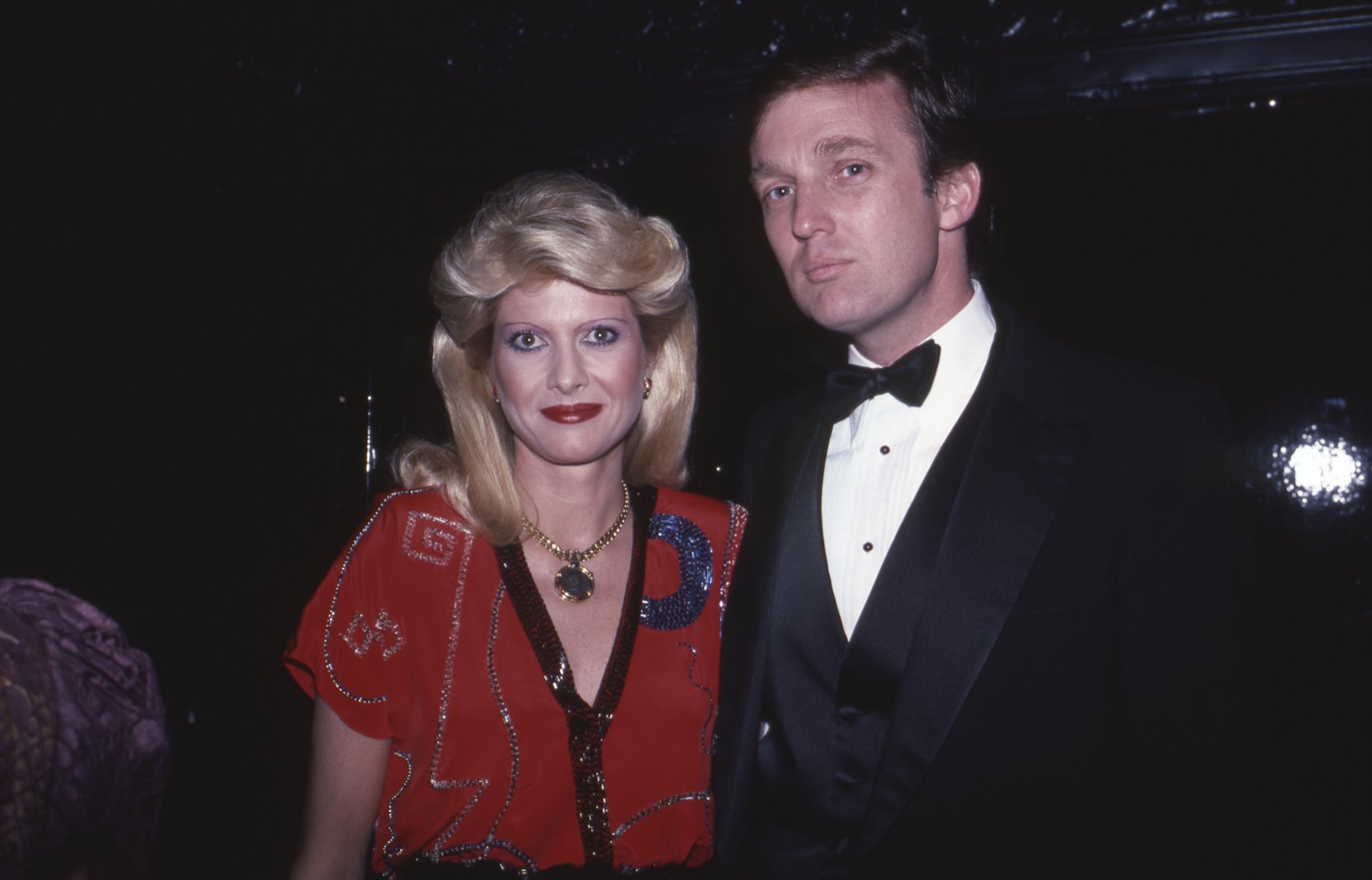 Donald Trump and Ivana Trump in New York City in 1982 | Photo: Sonia Moskowitz/Getty Images
But although she was seen as a valuable member of his team, having been involved in projects such as the Trump Tower and the Trump Plaza Hotel and Casino, their marriage turned sour over the years.
Following rumors that the former President of the United States was having an affair with Marla Maples, the two decided that it was in their best interest to get a divorce.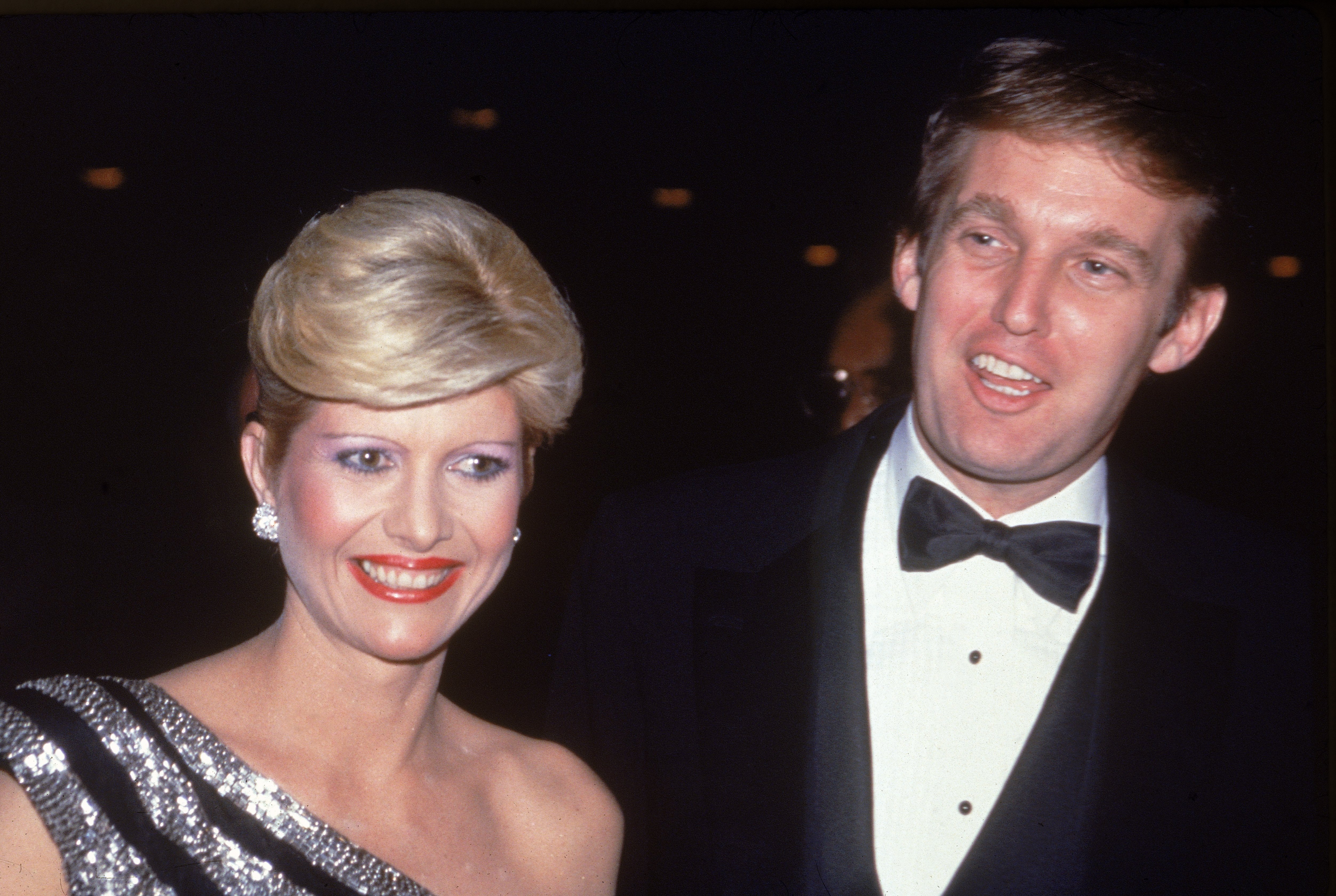 Donald Trump and his wife Ivana at a formal party in 1982 | Photo: Tom Gates/Getty Images
NOT AS BAD AS IT SEEMED
However, that was not an easy process. According to Ivana, her ex-husband treated the divorce as a business deal and the fact that he wasn't willing to lose caused the process to drag for two years.
During a guest appearance on "Good Morning Britain," Ivana recalled how "nasty" the divorce was, mostly because of the legal representatives who helped them come to an agreement.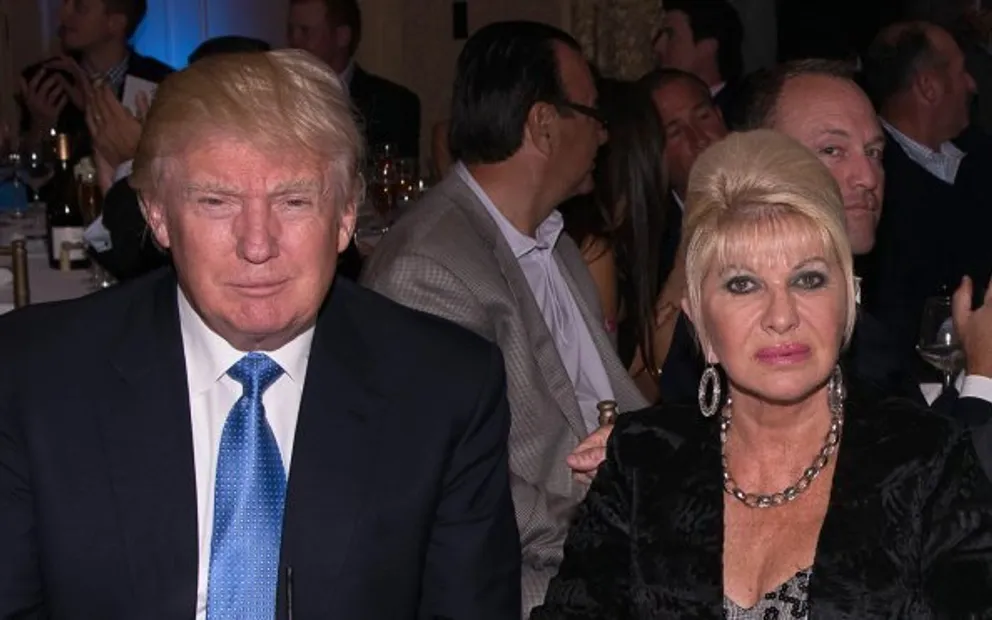 Donald Trump and ex-wife Ivana Trump at Trump National Golf Club Westchester in New York | Photo: Getty Images
The mother-of-3 claimed that, while there were no screaming matches between her and Trump, their lawyers made it seem as if she was being mistreated.
Ivana shot down the rumors that her ex-husband had mistreated her by saying that he was fantastic with her and that she never had a problem with him, adding that he was polite, outspoken and a provider.
RAISING THEIR CHILDREN
Although their relationship had come to an end after 14 years together, Ivana and Trump made sure that properly raising their children was one of their top priorities.
She encouraged other women to be financially independent and go out into the world and conquer it.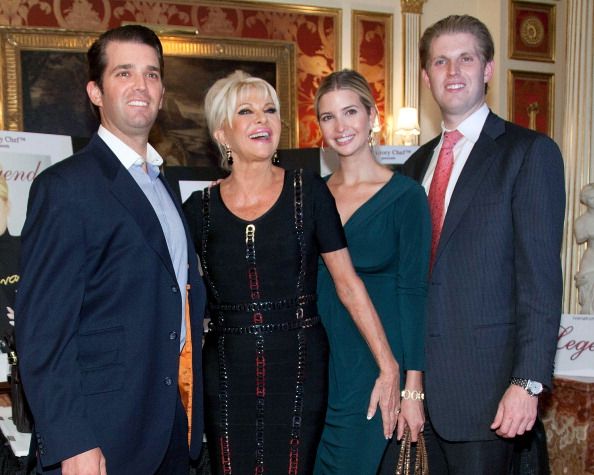 Donald Trump Jr., Ivana Trump, Ivanka Trump and Eric Trump at the Ivana Living Legend Wine Collection launch at Ten East 64th Street in New York City | Photo: Ben Hider/Getty Images)
The former model stated that she pushed for their children to be involved in after-school activities and that they only received enough money to cover their needs as they were not allowed to splurge.
Back in 2016, Ivana told the New York Post that they have a good relationship and that Trump still sees her as one of his advisers, often seeking her opinion on different subjects.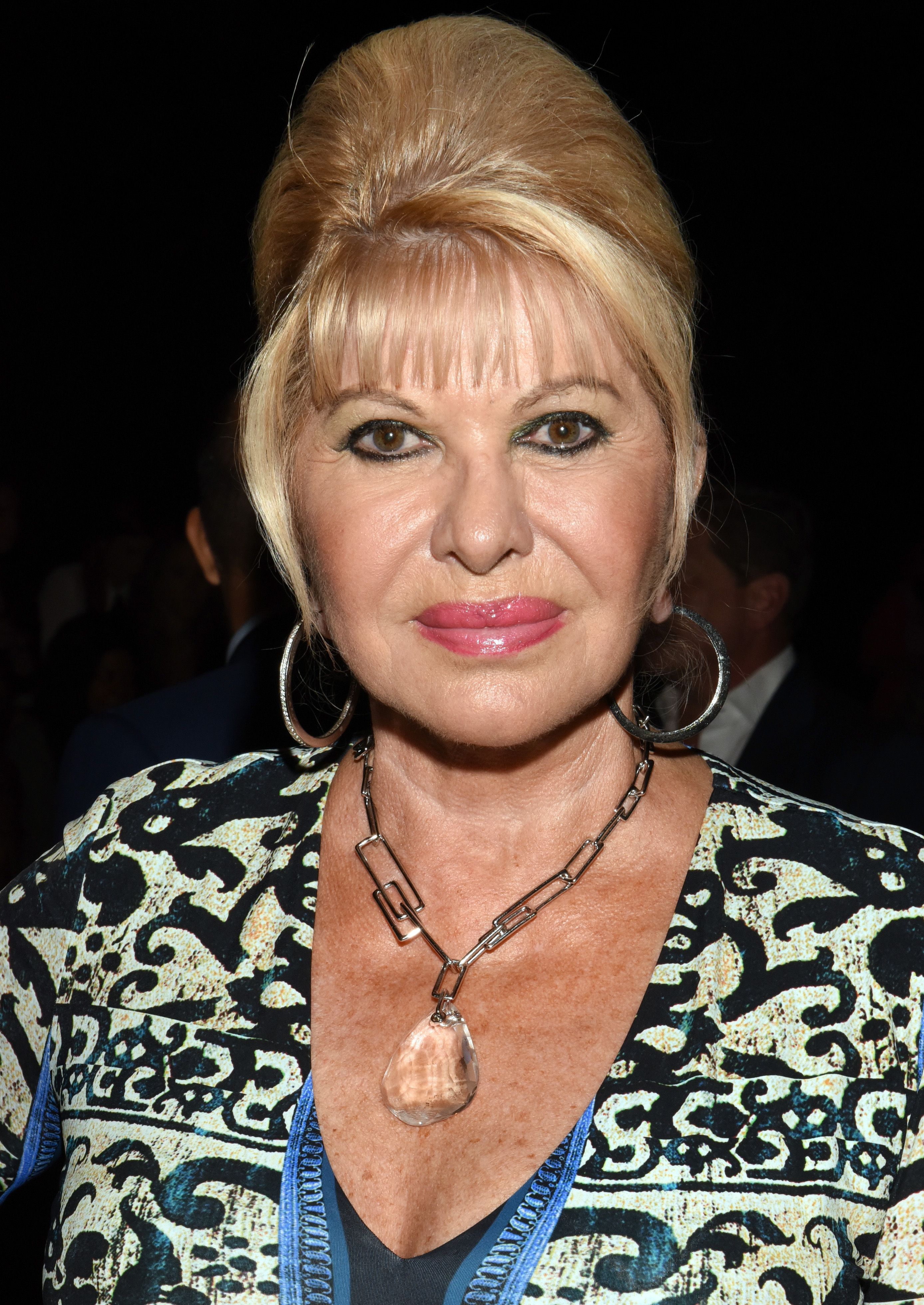 Ivana Trump at Dennis Basso Spring 2016 during New York Fashion Week: The Shows at The Arc, Skylight at Moynihan Station in New York City | Photo: Vivien Killilea/Getty Images for NYFW: The Shows
THE ORIGIN OF HIS TWITTER ACCOUNT
Not only that, but she believes that she was the one who convinced the mogul to use Twitter, his favorite social media platform, in order to speak his mind. She recalled:
"I said, 'I think you should tweet. It's a new way, a new technology. And if you want to get your words across rightly, without telling the New York Times, which is going to twist every single word of yours."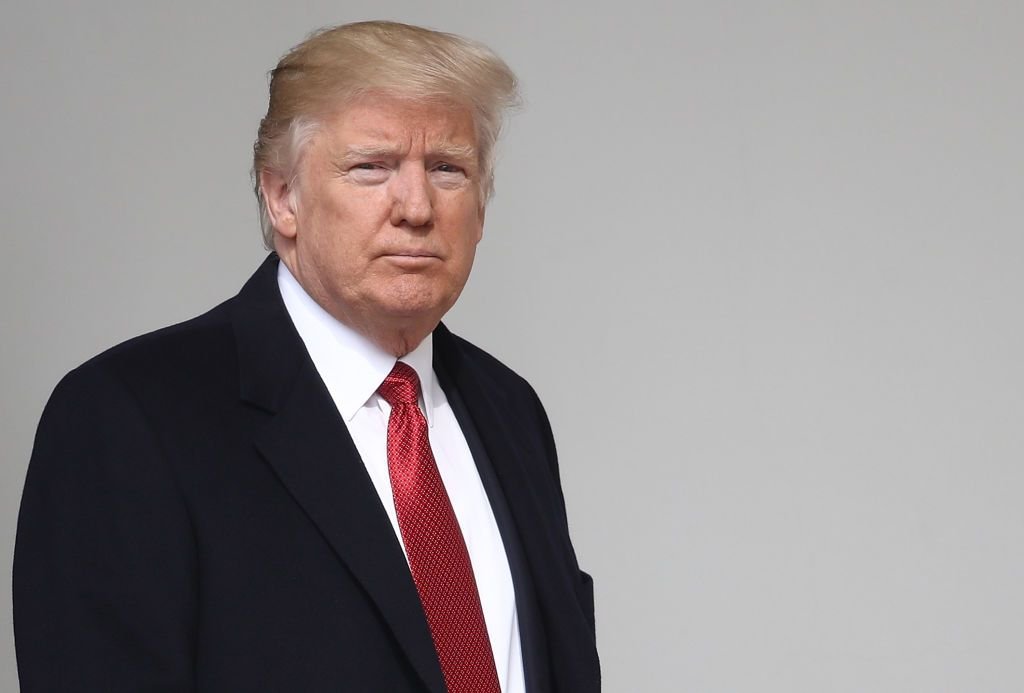 Donald Trump walking to a waiting Marine One helicopter while departing the White House in Washington, D.C. | Photo: Win McNamee/Getty Images
Ivana recently told People Magazine that she wished her ex-husband a happy birthday after he turned 75, sharing that he "hates his birthday" and doesn't like getting older:
"I did speak to him and wished him a happy birthday and told him, 'Don't worry about your age. Age is just a number,' and his and mine [are] unlisted."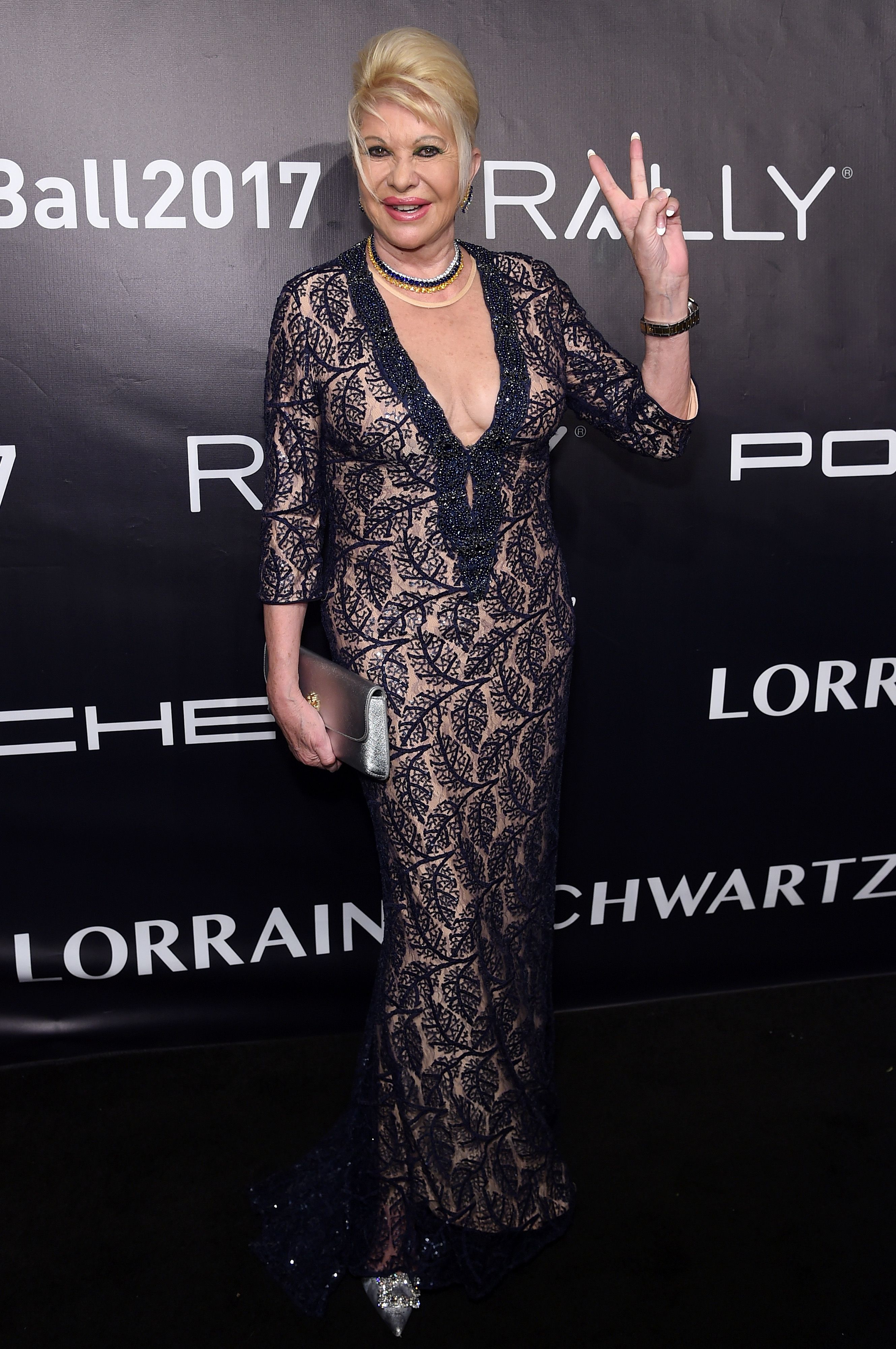 Ivana Trump at Gabrielle's Angel Foundation's Angel Ball 2017 at Cipriani Wall Street in New York City | Photo: Jamie McCarthy/Getty Images for Gabrielle's Angel Foundation For Cancer Research
A GO-GETTER
After their divorce in 1992, Ivana managed to make a name for herself by becoming a strong, independent businesswoman who chased her dreams and made them come true.
Making use of her knowledge regarding the fashion industry, she expanded her business and released a series of products, such as clothes, perfumes, and jewelry.
Not only that, but she also encouraged other women to be financially independent and go out into the world and conquer it by saying: "Don't get mad. Get everything!"
Please fill in your e-mail so we can share with you our top stories!