Unique Christmas Gift Ideas for Office Coworkers under $21
Enjoying the festivities among co-workers is a different ball game as it not only brings an avenue to relate with and get to know each other better but also a chance to share the holiday love. What better way than gifting them cool Christmas presents?
Getting the ideal Christmas present for a co-worker can be tricky because the gift must be thoughtful yet impersonal to avoid sending the wrong signals. Also, there's the issue of making a statement through your gift that does not make you come off as cheap, leaving you the focus of office gossip through the new year.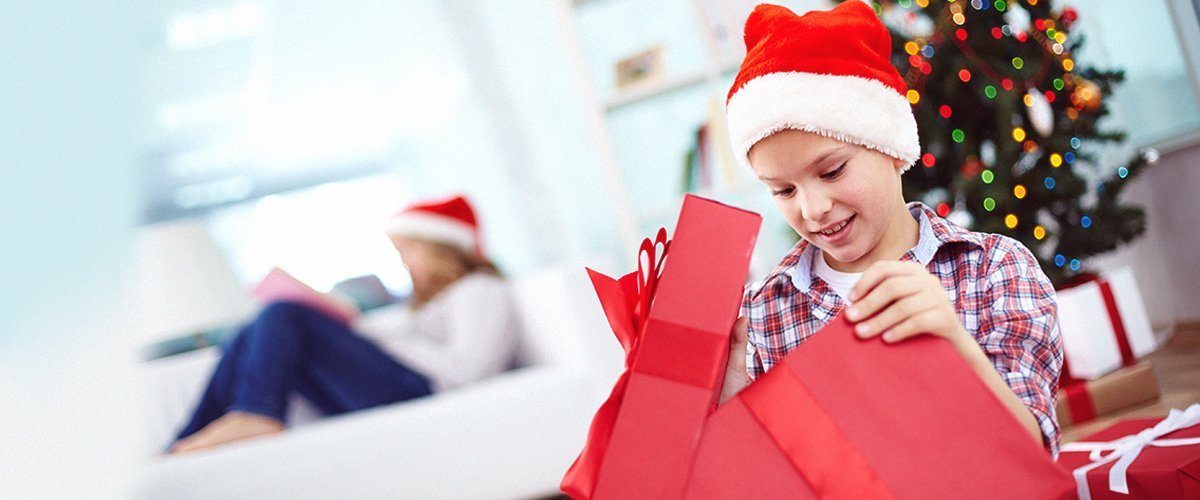 These fun Christmas gift ideas for coworkers are guaranteed to create a healthy workspace between office colleagues while staying within the budget. It includes lists of cool Christmas gifts that could make your secret Santa gift exchange a remarkable one.
BAMBOO CHARGING STAND
Amazon.com
$14.99
This classic charging apparatus is compatible with iPhones, smartwatches and other USB supported devices that need to be powered electronically. With its fancy wooden body build, it can be kept comfortably on the office table and is one of the best gifts suitable for a coworker under $21.
MINI HUMIDIFIER
Amazon.com
$16.99
An excellent addition to the office space, the Warita USB cool mist humidifier balances out the temperature on those dry, hot nights and days. It comes with an inbuilt automatic timer that allows the water sprayer effect at intervals to ensure the air is kept moist. It's an ideal Christmas gift for office colleagues.
WEEKLY PLANNER PAD
Amazon.com
$8.85
These colorful planner pads are one of the favorable gift ideas that could impress just about anyone. It features a 13 by 4-inch display and helps bring a little order to a hectic workday and busy week. 
WINE SAVER AND WINE OPENER SET
Amazon.com
$20.99
This seven-piece set of wine accessories with wine saver pumps, foil cutter, vacuum wine saver pump and wine bottle stopper is a great one for the boss without having to worry about if your present meets his taste given the price. Chances are he'd be too entranced opening wine bottles with the classy kit to care about the price tags.
CHRISTMAS BATH BOMB SET
Amazon.com
$17.99
Another simple but exquisite Christmas present for a coworker is the Christmas bath gift set. This set of natural essential oil and organic bath bomb guarantees the most relaxing bubble and spa baths. You'd be amazed how many of your colleagues included that luxury taste of heaven in their secret Santa's wish list.
BOURBON INFUSED COFFEE
Amazon.com
$10.90
What's better than a hot cup of coffee on a cold winter's morning? A hot cup of aged Irish coffee! Get this 227g bag of special aged coffee, hand-roasted in Ireland for your secret Santa gift exchange pick and have them ask for more when it runs out, and soon.
ELEPHANT PENCIL HOLDER WITH PHONE STAND
Amazon.com
$13.49
The perfect multipurpose office accessory and ideal for gifting too, this elephant pen pencil holder with phone stand can be gifted to coworkers to be used as a functional and decorative piece. 
DESKTOP GOLF
Amazon.com
$14.95
The golf patch might be frozen out this Christmas, but that shouldn't stop your office BFF, who is a sucker for the outdoor game from experiencing a feel of golfing on the holiday. It just got easier with this Barwench Games' Executive Tabletop Golf with Aluminium framed Deluxe for durability. 
ANTI SPILL COFFEE CUP HOLDER
Amazon.com
$14.95
Here's another fantastic gift idea for a coworker. With its unique design which features a micro-suction base that bonds to flat surfaces, the Table Coaster anti-spill cup holder allows one enjoy favorite drinks on the go without fear of messing up important documents or tech gadgets with accidental spills. A must-have in every workstation.
MINI BUDDHA BOARD
Amazon.com
$14.95
These 5" by 5" fun aqua boards allows users to inscribe thoughts and feelings at will, and erase them to make room for other thoughts. It is addictive and fun to use, as well as an excellent substitute for sticky notes to avoid the litter. It's also therapeutic and would be appreciated by coworkers as a Christmas present.
STACKABLE LUNCH BOX
Amazon.com
$19.99
Save your colleague the stress of worrying about what to have for lunch with this two-bin set of portable stainless steel lunch pail that allows you to have your meals on the go. Substitute that hamburger for a well prepared homemade meal and guarantee a healthy lunch all year long. They'd thank you for it.
PERSONAL AIR CIRCULATOR FAN
Amazon.com
17.95
No more worries! Live through those hot summer days, and stuffy work hours with this personal air circulator fan and be sure that your workspace has the perfect air circulation. It is potable and can be mounted on any surface for convenience.
CUBICLE SPACE HEATER
Amazon.com
$19.88
Worried about the numbing temperatures during this season? Lasko 100 MyHeat personal ceramic heater has got you covered. Its energy-saving element helps save on electric bills while guaranteeing maximum comfort. 
With any of the items on this list, your Secret Santa gifting experience at work can never go wrong.