Matt Roloff from LPBW Shares Adorable Photo of Himself on Solo Babysitting Duty with Grandkids Jackson and Lilah
"Little People Big World" star, Matt Roloff, took to Instagram to show off his babysitting prowess. He shared a cute picture of himself watching over his grandkids.
Being a father of four has certainly left the reality star, Matt Roloff, with some unmatched parenting skills, and he put those skills to work recently.
The 58-year-old shared a photo of himself babysitting two of his grandchildren, Jackson and Lilah, to his Instagram fans who have since left him nothing but praises.
GRANDPA PULLED IT OFF
The "LPBW" icon got a rare, hour-long bonding time with his grandkids from his son, Zach Roloff, and daughter-in-law, Tori, who entrusted him with their two children. 
The grandfather of three took a shot of the adorable moment, sharing it on social media with a note of how he pulled off the extraordinary task. He wrote:
"Wow… Grandpa got the call to babysit both Lilah and Jackson solo today… only for an hour… 'OK, Jackson, this is how this is going to work… I'll watch baby Lilah… while you keep an eye on grandpa.' I only had to defer to him twice on what to do next. "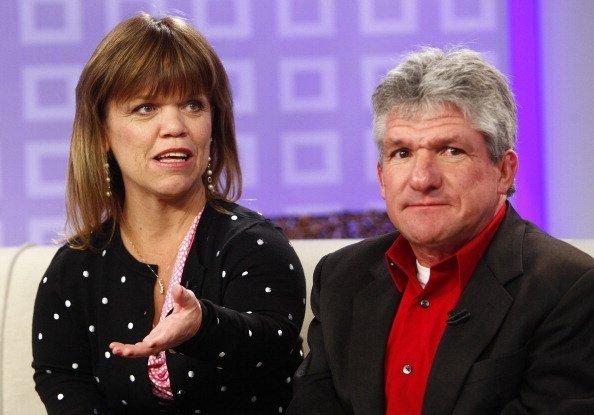 KUDOS TO GRANDPA
The selfie featured the 58-year-old and his grandson posing next to each other, while little Lilah slept peacefully on a baby cart. Following the post, fans of the Roloff patriarch took to the comment section to express their admiration for the brave grandpa and his love for his grandkids. One wrote:
"Wow. Most people would be a little afraid to handle that on their own. You are truly a blessing to those children and grandchildren."
"No better person to babysit those precious grands!" Another shared. Fans said it best, as the Roloff patriarch and family "Santa Claus" is famed for his jolly good nature.
EVEN GRANDPAS NEED TIME OFF
When Matt is not spending time with his family and doting on his grandbabies, the father of four roughs it up with friends on fun trips. 
In his usual fun-loving nature, the star took one such time outs on thanksgiving, enjoying the holiday with his friend and travel buddy, Ty. 
Via Instagram, Matt shared moments from the Cabo San Lucas trip, reflecting on his life and the blessing of having new additions in the family, including the girlfriend, Caryn Chandler, and newest granddaughter, Lilah.
THE NEWEST ROLOFF
The latest "LPBW" parents, Zach and Tori Roloff, welcomed their daughter Lilah on November 19, making Matt the new grandfather of three.
The couple announced the baby's birth on Instagram as an official introduction of the newest Roloff to "LPBW" fans, referring to her as "the perfect addition" to the family.
The now three-week-old has since settled into the celebrity family, blessed by the love of her parents, grandparents, and two-year-old big brother, Jackson.
Lilah is one lucky baby!