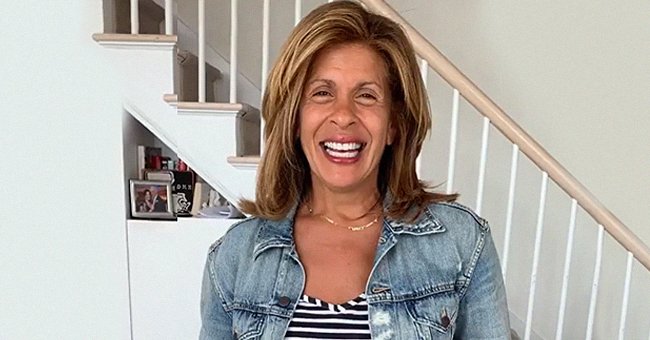 instagram.com/Hoda Kotb
Hoda Kotb from 'Today' Shares Edited Holiday To-Do List with Inspiring Tasks like Send Love and Be Present
Television personality Hoda Kotb took to social media recently to share her "Holiday to do list," which include "Send love."
In her Instagram post on December 15, Hoda, 55, listed her activities this Holiday season.
The original "Holiday To Do List" came from the Sunday Paper and was just revised by Hoda.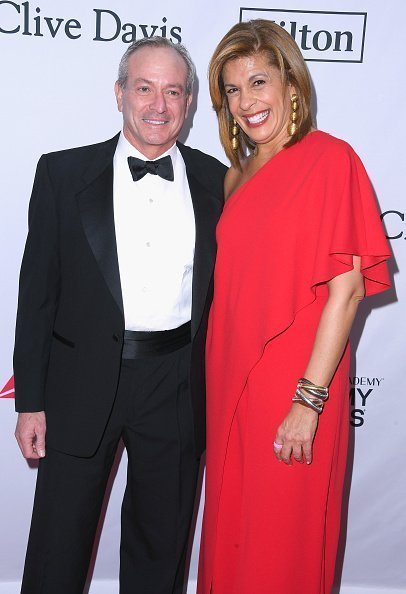 Joel Schiffman and Hoda Kotb on January 27, 2018 in New York City. | Photo: Getty Images
Instead of "Buy Presents," she made it "Be Present." She made "Wrap Gifts" into "Wrap Your Loved Ones In Hugs." "Send Gifts" became "Send Love." "Shop For Food" became "Donate Food," and "See The Lights" became "Be The Light."
The inspiring post has garnered over 25,000 likes as of this writing. Many fans also immediately expressed their thoughts via comments.
One fan wrote that it's perfect things to remember. Another added that she loves the message and that Hoda should keep her light shining. Someone else commented that it would save her a lot of money.
As reported by O The Oprah Magazine, Hoda oversaw not one but two tree lighting ceremonies in her home recently.
The reason for the double illumination was that the "Today" show host wanted to give each of her daughters — Hope Catherine and Haley Joy — a special Christmas moment.
In the summer of 2013, Hoda met Schiffman when speaking at an occasion for Wall Street professionals.
Hoda and her fiancé Joel Schiffman plugged in the lights on their little tree, as shown in the videos she posted on Instagram.
In both clips, Hope Catherine and Haley Joy can be seen propping on her knee. Hoda captioned the videos:
"What's better than one tree lighting? Two tree lightings!"
On November 25, Hoda announced live on "Today" that she had been engaged to Schiffman, a finance guy.
Schiffman popped the question on a beach in Mexico after six years together.
In the summer of 2013, Hoda met Schiffman when speaking at an occasion for Wall Street professionals. Hoda was signing books after her discussion when Schiffman approached her.
The two then bonded and have been making history ever since.
Schiffman was previously married before he started dating Hoda. He and his ex had a daughter together named Kyle Schiffman, according to YourTango.
His successful career in finance has netted him a sizable fortune of $19M, as reported by Comparilist.
Please fill in your e-mail so we can share with you our top stories!