Tori Roloff of 'Little People, Big World' Is Now a Happy Mom of Two, but She Was Scared While Pregnant with Jackson
"Little People, Big World" star, Tori Roloff has been a thrilled parent with the recent birth of her second child – who has been confirmed to be a little person – with husband, Zach Roloff. It makes it hard to believe that she once expressed fears over birthing a dwarf. 
Tori Roloff is the model celebrity mother on social media. Her Instagram is a pleasant place to be because it is filled with numerous pictures and videos that capture special moments with her growing family. 
With the recent news of Zach and Tori Roloff welcoming their baby daughter, the Roloffs' social media has been agog with activity and expectedly so too.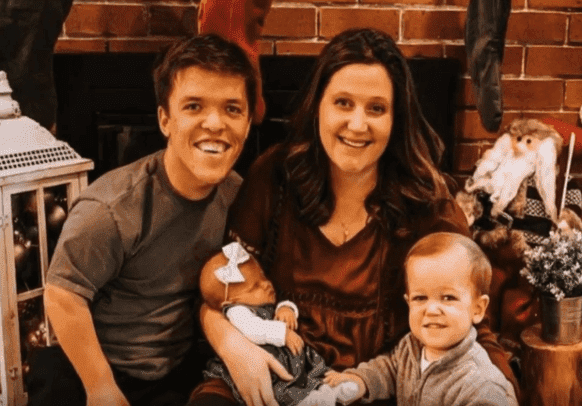 TORI ROLOFF – A PROUD MOTHER OF TWO 
Recently, Tori and her husband of many years, Zach made the announcement that they are now parents of a little girl. Birthed November 19, little Lilah is the second child born to the famous couple. 
Their first child, together, is Jackson Roloff, who was born on May 12, 2017, and has become rather popular thanks to his parent's public show of love and affection on social media.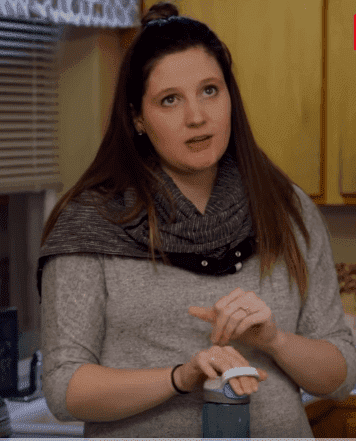 Tori especially loves to dote on Jackson, and only a few weeks old, she has done the same with baby Lilah. Like many may have already found out, the children are both dwarves like their father, who suffers from achondroplasia. 
Tori, who is, however, of average height handles this easily and has exuded great happiness parenting her beautiful brood. 
TORI ONCE LABELED BIRTHING A DWARF "SCARY"
The calmness and intelligence Tori Roloff now shows when it comes to parenting her brood wasn't always present. As a first time mother and one birthing a Roloff baby that had a 50 percent chance of being a dwarf, Tori was "scared."
While Zach was not exempted from the scare, he seemed more comfortable and calm because he naturally comes from a family of little people.
In a 2017 video published by TLC on YouTube, Zach and Tori Roloff honestly discussed their fears over what to expect with Jackson's birth. Reminiscing back to this time is one that makes people appreciate Tori, seeing how she has grown to become one of the internet's favorite celebrity moms.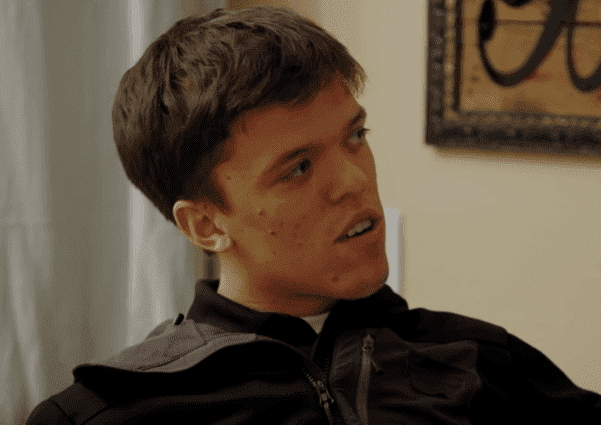 "IT'S A BIG DEAL. IT IS SCARY," TORI ONCE SAID
Like most young mothers, Tori feared the challenges her then-unborn child (Jackson), who had been revealed to be a boy, would have to face because he was different. 
Speaking to her husband on an episode of "Little People, Big World," the then-expectant mother said:
"It's a big deal. It is scary. I think as a parent, it would be scary. If you didn't know anything about dwarfism and you found out your child was a dwarf, that would be scary."
Like her husband went on to confirm, Tori also explained that a dwarf child had high risks of suffering multiple health challenges more than a child with average height. 
Through all of this and having postpartum struggles, Tori has displayed great strength and, most importantly, love and pride for her babies. This is why netizens, as well as other members of the Roloff family, adore her. 
HERE'S WHY LITTLE JACKSON AND LILAH ALWAYS HAD A 50/50 CHANCE OF BEING LITTLE PEOPLE
It may have helped Tori to understand that being a child born into the Roloff family comes with an increased chance of birthing a child with dwarfism. 
The family is led by Amy and Matt Roloff, who are both little persons. The couple, who parted ways in 2016, have four children, and only Zach, Tori's husband, suffers dwarfism like them. 
Being married to Tori gave Zach's unborn children the 50 percent chance of being born with average height. The kids are, however, little persons who suffer from achondroplasia like their father. 
Tori's fears of birthing a dwarf during her first pregnancy are not unfounded. Even parents expecting average height children express fear over their children's health. 
What is most admirable is that she has found joy in her growing family by choosing to love them no matter what. 
Did you know Tori, who is now a very fulfilled parent, once expressed insecurity about birthing a little person?