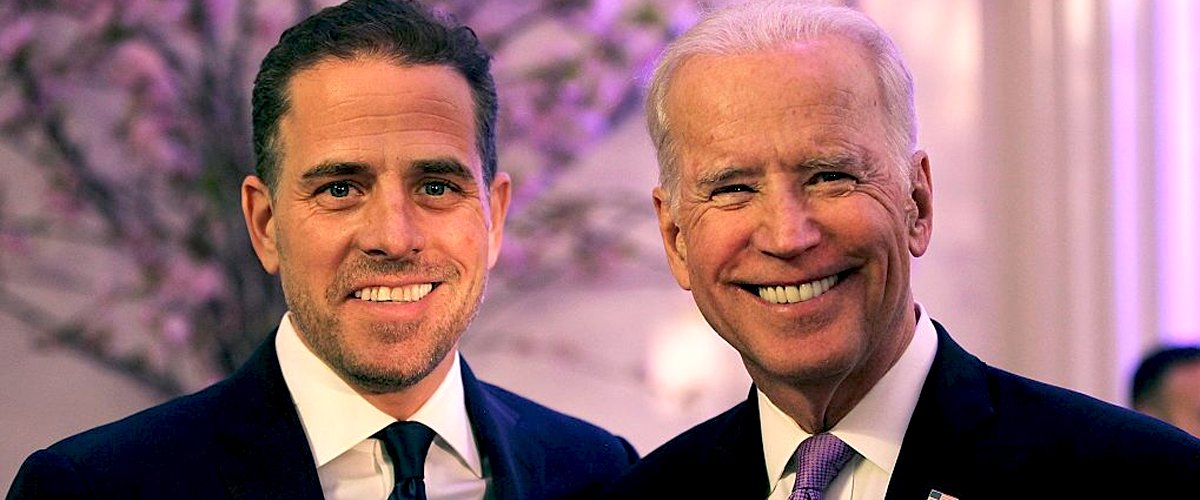 GettyImages
Joe Biden on the Promise His Son Asked Him to Make Just a Few Months before His Death
Losing a loved one can be excruciatingly painful, and Joe Biden has survived a few tragedies; losing family members is not oblivious to this fact.
However, the father and former American vice president opened up on the details of a father-son time he shared with his youngest son,( who happens to be deceased) a few weeks before he kicked the bucket. During a tv appearance on Stephen Colbert's show, Biden was asked a series of questions about his personal life.
Joe didn't mince words in describing the situations and challenges he's had to combat as a father of two deceased children, and a wife, namely, Neilia Hunter, Naomi and Beau and one surviving son, Hunter Biden.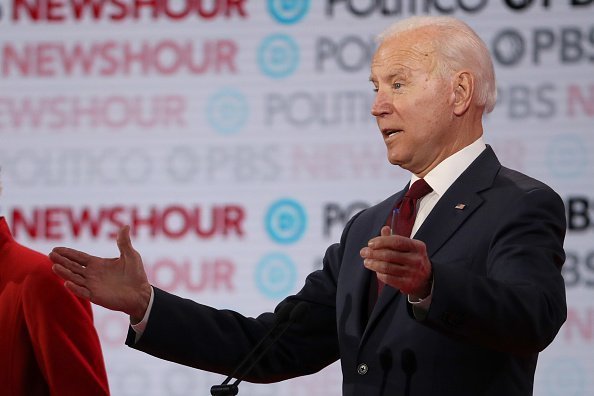 Joe Biden speaks during the Democratic presidential primary debate on December 19, 2019 | Photo: Getty Images
JOE BIDEN'S PROMISE TO HIS SON, BEAU BEFORE HIS DEATH
Beau Biden shared a very close-knit relationship with his dad, and before his untimely death, which was caused cancer, he had always been involved and interested in his dad's affairs.
In 2016, Joe explained during the show with Stephen Colbert that he made his son a promise before his demise. The former Vice-President stated that his said to him,
"'Dad I know how much you love me, so you have to promise me something. Promise me you're going to be alright because no matter what happens dad, I'm going to be alright.'"
Biden, who acknowledged his son's heartwarming request, continued by stating that Beau was a child with an amazing sense of empathy.
FATHER AND SON RELATIONSHIP INSPIRED BY TRAGEDIES
Beau had a job as an attorney general of one of the American states and planned on becoming a governor a few months before his death. His position caused him to be politically inclined, and it's no surprise he'd advise his father on political matters, as they attended some state functions together, during Joe Biden's time as Senator.
However, their relationship didn't begin after Beau got conferred with the titles of attorney general for Delaware. Both father and son started bonding after the family witnessed a tragic incidence.
Young Joe Biden was devastated after learning about the news of his wife, Neilia Hunter, and toddler daughter, Naomi's fatal car crash, leaving his two sons, Beau and Hunter injured.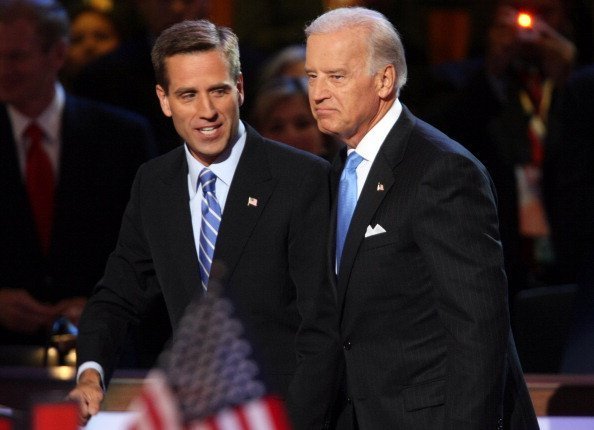 Joe Biden is escorted by his son, Beau, before delivering his speech to delegates on Wednesday, August 27, 2008 | Photo: Getty Images
HOW WELL IS JOE FARING AFTER HIS RECENT TRAGEDY
Losing two members of his first family was a catastrophe for Joe Biden. However, solace laid in his connection to his older son. After Beau Biden's tragic exit in 2015, the politician's personal and political life witnessed a downturn.
In describing the details of a ceremonial function, he explained the effect a war veteran had on him after he blurted out Beau's name. He said:
"It was going great. All of a sudden, a guy in the back yells 'Major Beau Biden. Bronze Star, sir. Served with him in Iraq.' And all of a sudden, I lost it. How could you... I shouldn't be saying this, but you can't do that."
Although Joe Biden's lightened his grief by mentioning his son in a series of campaign speeches, he doesn't deny his love for Beau and his broken heart over his loss.
He took it a step further by expressing gratitude to the medical professionals in charge of his son's well being. It didn't end there, as Joe Biden's son's death piqued the ex-vice president's concern on health matters.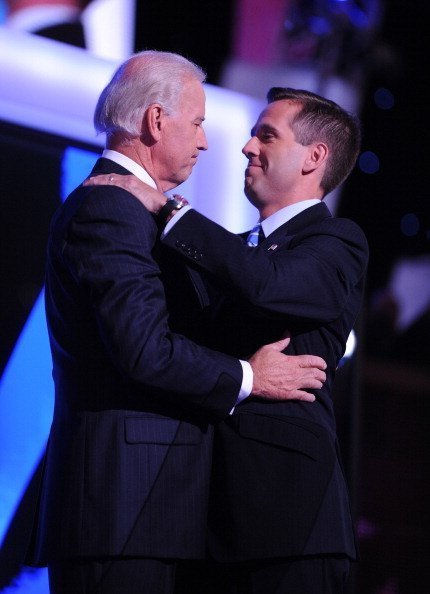 Joe Biden embraces his son, Beau, before his speech to the Democratic National Convention in Denver, Colorado, Wednesday, August 27, 2008 | Photo: Getty Images
PAST AND PRESENT JOE BIDEN FAMILY MEMBERS
Joe Biden has experienced some unpalatable events with his first family, that didn't stop him from giving love another chance, as he is married to educator, Jill Biden.
The couple shares a daughter Ashley Biden and as busy as the family may seem, with Joe contesting as America's 2020 president, they all find time to hangout. The family gathering doesn't leave out Beau's younger brother, Hunter Biden, and Beau's widow and kids.
Joe Biden's daughter, Ashley Biden is a former executive director of the Delaware Center for Justice. The 38-year-old also runs a charitable clothing line known as "Livelihood," which she recently focused her attention on.
Hunter is also an established lawyer but seems to be the black sheep of the family with the numerous controversies pinned to his job or his personal life, involving drug abuse and fraud.
He married Hallie Biden, his older brother's wife after he separated from his wife, Kathleen. Presently, he is married to an African native, Melissa Cohen.
Please fill in your e-mail so we can share with you our top stories!